1)Fedor Emelianenko
2)Big Nog (#1 and 2 are interchangeable, I love them both =P)
3)Anderson Silva
4)Rich Franklin
5)Wandy
6)Cro Cop
7)St.Pierre
8)Tim Boetsch
9)Matt Hamill
10)James Thompson
---

Kovalev - Golovkin
Yeah, I know he΄s not a great fighter, but I still like him, and I hope he somehow beats Kimbo
.
Quote:
Yeah, I know he΄s not a great fighter, but I still like him, and I hope he somehow beats Kimbo
.
i hope he beats kimbo too
---

Kovalev - Golovkin
1. Georges St. Pierre
2. Wanderlei Silva
3. Denis Kang
4. Fabricio Werdum
5. Joachim Hansen
6. Big Nog
7. Ricardo Almeida
8. JZ Calvan
9. Mirko CroCop
10. Quinton Jackson

Always love for 2 of the top P4P fighters in the world too, Fedor Emelianenko and Anderson Silva.

And of course my two favourite legends Bas Rutten and Frank Shamrock.
In Order

1) Frank Shamrock.
2) Anderson Silva
3) B.J. Penn
4) Wanderlei Silva
5) Roger Huerta
6) Chuck Liddell
7) Brian Stan
8) Gabriel Gonzaga
9) Paul Buenatello
10) G.S.P.
Featherweight
Join Date: Apr 2007
Location: Germany
Posts: 1,461
1. Crocop
2. Kevin Randleman
3. Wanderlei Silva
4. Fedor (because he is the best)
5. GSP
6. Mark Hunt
7. Chuck Liddell ( dont really like him, but he only strikes)
8. Takanari Gomi
9. Shogun
10. Rampage
---
FightingIsBelieving

Nichts reimt sich auf Uschi!
Nothing rhymes on Uschi!

Wer ist hier noch Deutscher ausser mir?
my 6-10 is very hard to come up with but theres a few that would fit in
don frye
bas rutten
antonio rodrigo nogueira
matt hamill's pretty cool
and
Oleg Taktarov(sixth fav)
---
"FCH"[SIGPIC][/SIGPIC]
---
Last edited by itsallgood; 04-17-2008 at

07:49 PM

.
Quote:
1. Crocop
2. Kevin Randleman
3. Wanderlei Silva
4. Fedor (because he is the best)
5. GSP
6. Mark Hunt
7. Chuck Liddell ( dont really like him, but he only strikes)
8. Takanari Gomi
9. Shogun
10. Rampage
If you dont really like Chuck than why is he your seventh favorite fighter. just curious
---
"FCH"[SIGPIC][/SIGPIC]
1. BJ Penn
2. Forrest Griffen
3. GSP
4. Tyson Griffen
5. Chuck Lidell
6. Patrick Cote
7. Randy Couture
8. Wanderlai Silva
9. Jeff Monson
10. Matt Hammill
---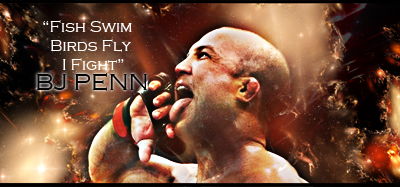 "If you get hit and it hurts hit him back you not knocked out yet."-Joe Doerksen
The Toxic Terrors (FFL)
Demetrious Johnson*Eduardo Dantas*Emanuel Newton*Will Brooks*Michael Page
Currently Active Users Viewing This Thread: 1

(0 members and 1 guests)
Posting Rules

You may post new threads

You may post replies

You may not post attachments

You may not edit your posts

---

HTML code is Off

---