MMA Forum Survival GP, Season 2, Round 4
---
This is the
ROUND 4
, of the newly re-christened
MMA Forum Survival Grand Prix: SEASON TWO
. Things have just gotten alot harder for those of you sharpies that have made it this far. Now only 5 remain and you guys have to pick 4, yea thats right 4 fights to advance or even possibly win. I wonder who it will be?
Like before, below is a rundown of how the competition works, and prizes that are being awarded at the very end of this bad boy:
Now It is time to make your picks, I'm not going to make it easy for you guys so please think your picks over, because unlike previous Seasons,
YOUR PICKS ARE FINAL, THAT MEANS YOU CAN"T CHANGE YOUR PICKS AFTER YOU POST THEM!!
THE RUNDOWN
a.) This event, I will assign two fights for you guys to pick the winner of. Everyone who picks correctly, moves on. You pick incorrectly, you're done-zo. That's how it goes for each round.
b.) From every event on though, the numbers of fights to pick will increase, as the users remaining will dwindle.
c.) Just to avoid confusion....I wanna clarify it now, so we won't have any questions about it later. When we get down to a much smaller amount of remaining users, of the fights I assign...say 3 or 4, maybe the whole main card - you will have to pick EVERY fight winner correctly (ex: if were down to say 6 people, and I assign 4 fights to pick - and 3 people get them all, we'll move into the next round with those 3). Now, once we're down VERY low, and I assign the fights, the picks come in, and NO ONE gets them all, then nobody is victorious, and we'll move to the next event - with those same users able to keep competing.
d.) Any other questions you may have, just PM me. I'll do my best to get back 'atcha.
---
PRIZES
1.
TBD vBookie Points
- No explanation really needed. Points to bet with. -
Compliments of T.B.
2.
Free Paid Lifetime Membership To MMA Forum
- If by chance our GP winner is un-subscribed...they could also pick this prize. Ask any paid member to the site, it's worth it! -
Compliments of robb2140
The winner will also recieve a custom signiture which will recognize them as the winner of the tournament and they have the option of adding 2 of thier favorite fighters. -
Compliments of brownpimp88
---
ELIMINATED IN ROUND 3
mjbish23
iSHACKABUKU
kds13
mercom
brownpimp88
e-thug
yorT
badguy
capt_america
Stratisfear
wafb
To all of you who have made it this far, It is now time to pick FOUR fights, remember you have to get all of them right to advance to round five. The deadline to make your picks is 12 noon, on the day of UFC 84(east coast time)
UFC 84
BJ "The Prodigy" Penn 13-4-1
Vs
Sean "Muscle Shark" Sherk 35-2-1



Wanderlei "The Axe Murderer" Silva 31-8-1
Vs
Keith "The Dean of Mean" Jardine 13-4-1



Tito "The Huntington Beach Badboy" Ortiz 16-5-1
Vs
Lyoto "The Dragon" Machida 12-0



Jon Koppenhaver 6-1
Vs
Yoshiyuki Yoshida 9-2
THE SURVIVORS
1.
mlsman23
2.
Vexxed
3. cdnbaron
4.
CopperShark
5.
massage_dancer
Good Luck To Everyone
I'm the Decider
Join Date: May 2007
Posts: 3,239
good luck to everyone who made it this far. Damn you Ed Herman!!!
---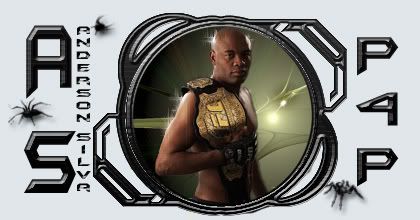 Pound4Pound, The Best There Is
I'm not going to post my picks until the very last second.
---
You don't know who I am? You must be new.

ok I got most of mine figured out who is going to win still sort of unure about 1 and the other I have no idea who they are so I have to go do some research
Ok, I guess I'll go first. Great choices for the fights BTW.

Sherk
Silva
Machida
Yoshida

Good luck to everyone else who has made it this far.
Penn
Keith
Tito
Yoshida

guessing on the last one
Banned
Join Date: Jul 2007
Location: Backseat of the PlazzVan
Posts: 6,472
I'll post now so CS can go ahead and just copy my picks.

BJ
Wandy
Machida
Koppenhaver
Banned
Join Date: Jul 2007
Location: Backseat of the PlazzVan
Posts: 6,472

Join Date: May 2007
Location: -England-
Posts: 1,475
Cant belieave people forgot to post picks
Currently Active Users Viewing This Thread: 1

(0 members and 1 guests)
Posting Rules

You may post new threads

You may post replies

You may not post attachments

You may not edit your posts

---

HTML code is Off

---