Fedor v Rickson
---
I've seen this question asked on other forums, but I figured I'd bring it here. Who would win?

Fedor Emelianenko (23-1-0)
Vitals: 6'0" 233 lbs
Style: Sambo, Judo and Wrestling
Strengths: Submissions, aggressive striking and, well, everything else

Rickson Gracie (11-0-0)
Vitals: 5'10" 185 lbs
Style: Brazillian Jiu-Jitsu
Strengths: Submissions and groundnpound, possibly the best grappler, if not fighter, in the history of MMA.
This would be a great match to see IMo. I dont think fedor is stupid enough to go to the ground with rickson so i could see him wanting to go for the Ko quick. Rickson is one tough SOB and is outstanding with his sub's/ Ill give the edge to fedor, BUt both fighters ROck
fedor would just standup and punch? hes shown that he had good takedown defense before, from the very few stuff ive seen on rickson, his takedowns are not godlike... but again, ive seen very few fights of rickson in mma.. but anyways, fedor has good defense on the ground, and im not sure if we are talking about rickson now or a few years ago, cuz rickson is like 50 now..

this might be a little bit off topic, but why is rickson such a legend in mma( not talking about grappling/bjj)? I have much respect for what the gracies have done, but i think ppl should be realistic a bit... every fighter knows bjj now, and the best fighters right now have incorporated(or adopted) bjj in their fighting style...bjj is not so good anymore by itself, and even nogueira, whos grappling is probably the best in mma right now, figured that out(he trains boxing)
Megaweight

Join Date: Apr 2006
Location: Everett, MA
Posts: 5,961
Fedor by anyway he chooses..even if this fight goes to the ground fedor is way to strong for rickson and will own him, Fedor by brutal ground and pound rd1
---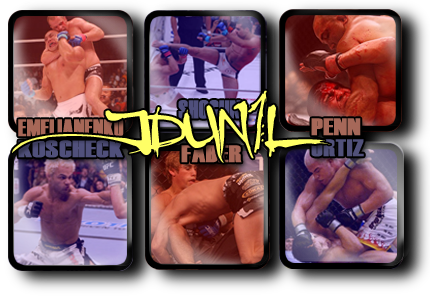 Mancrushes
1.Shogun
2.BJ
3.Fedor
4.Kos
5.GSP
Im in Porno's
Amatuer
Join Date: Jul 2006
Posts: 114
ummm......fedor is a HW, huge size difference. i understand that rickson is the legend of BJJ, but realistically fedor would destroy him any way he chooses.
I can think of ALOT of matchups that would be better than this. Rickson is not a god and would lose to a number of MMA fighters even when he was in his prime. Fedor on the other hand would lose to no one.
Fedor in a romp...a better fight scenario would be Rickson and Saku in their primes....thatd be a grappling clinic...
Banned
Join Date: Sep 2006
Posts: 0
Fedor, Hands down.......rickson might have a slim chance.....but it is Fedor who will take home the win.
Quote:
Originally Posted by jaymackz
Fedor, Hands down.......rickson might have a slim chance.....but it is Fedor who will take home the win.
You about got it right. Except Rickson has absolutly NO CHANCE IN HELL against Fedor.
Currently Active Users Viewing This Thread: 1

(0 members and 1 guests)
Posting Rules

You may post new threads

You may post replies

You may not post attachments

You may not edit your posts

---

HTML code is Off

---