Affliction Announces Deal with Fox Sports and Signs Lil Nog
---
Quote:
At a press conference held Tuesday in Los Angeles, the forces behind new fight promotion Affliction unveiled the stars of their "Banned" show to be held July 19th at the Honda Center in Anaheim, California.

Fedor Emelianenko will clash with Tim Sylvia in the main event, and Josh Barnett and Pedro Rizzo will co-headline the event in a rematch of their 2001 fight. Ben Rothwell, Matt Lindland, Renato "Babalu" Sobral, and Aleksander Emelianenko are but a few of the fighters filling the card.

And according to Tim Ryan, president and CEO of the Honda Center, the stars are lining up for the show, with $250,000 in tickets sold within the first 30 minutes of going on sale Tuesday morning.

California State Athletic Commission executive director Armando Garcia confirmed that a 3.5 million dollar bond had already been posted for the show, clearing the way for ticket sales to the public. The bond ensures, among other things, that fighters are guaranteed their purses.

The amount of the bond further refutes the rumors that the fighters' purses alone were expected to total six million dollars.

Also announced was a partnership with Fox Sports Net to air the evening's hour long undercard live.

Making his way to the black stage at the trendy Century City shopping mall, Fedor Emelianenko received a raucous welcome from hundreds of fans – some of them waited five hours for an autograph – before speaking for the first time about his fight with Tim Sylvia. And not so subtly, he established the link between his services and Affliction, thanking M-1 Global – the defunct American/Russian MMA promotion now run by his manager Vadim Finkelstein – and Affliction for bringing him to California.

"I'd like to thank Tim Sylvia for taking this fight," said Emelianenko. "I know him very well and have a tremendous amount of respect for him, and I look forward to meeting him in the ring."

Of course, the heavyweight-stacked line-up of fighters was decked out in Affliction, save for Renato "Babalu" Sobral, who wore a crisp suit.

"I try to dress up a bit," he said. "I have to change my image. I guess I can't."

Though many fans expected Affliction to announce the signing of Andre Arlovski, the promotion instead revealed that Antonio Rogerio Nogueira would be on the July 19 card. Nogueira became available following the collapse of Canada's Hardcore Championship Fighting.

Affliction vice president Tom Atencio told MMAWeekly.com that he was unaware of Arlovski's contractual status and that no contract was on the table.

"If I had a contract out to him, I would sign it," Atencio said.

Ben Rothwell remains the only main card fighter without an opponent.
http://www.mmaweekly.com/absolutenm/...=6317&zoneid=2
This card is shaping up to be one of the best cards ever. There are so many great fights announced so far. Hopefully Affliction can continue to put together cards like this and maybe put some pressure on the UFC.
Affliction is signing every good fighter available in the upper weight classes, Lil Nog/Rothwell could be a good fight if they go that route.
---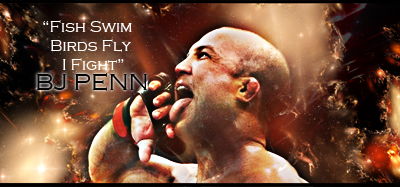 "If you get hit and it hurts hit him back you not knocked out yet."-Joe Doerksen
The Toxic Terrors (FFL)
Demetrious Johnson*Eduardo Dantas*Emanuel Newton*Will Brooks*Michael Page
wow this card looks great. I might just have to go see it, as the Honda Center is only 30 minutes from here. Will the Affliction org have a cage or a boxing ring?
Quote:
wow this card looks great. I might just have to go see it, as the Honda Center is only 30 minutes from here. Will the Affliction org have a cage or a boxing ring?
I don't know it hasn't been announced yet but if you live only 30 minutes away I would definitely try to get tickets. This card is going to be amazing.
Aleksander Emelianenko is also fighting Paul Buentenello
---
What a stud
Quote:
The power of Aleks, his small baby and pimp hardcore dogs has granted you useful insight, my friend.
dude this card looks ******* amazing, stacked all the way through, i never noticed before but lw mark homminick is on the card, i remember he was on a roll in the ufc beating yves edwards, and jorge gurgel, then he just dissapeared.
aff;iction is rly smart taking advantagee of the heavyweight pool, now people can stop saying fedor is running from good competition, affliction now has the best heavyweight roster, that wud be cool if they got cotoure sometime in the futer, i like how we can watch the undercard on fox, thats so rad
Quote:
wow this card looks great. I might just have to go see it, as the Honda Center is only 30 minutes from here. Will the Affliction org have a cage or a boxing ring?
Ring.
Now they're signing little Nog, Affliction rules, I hope they make enough to keep putting shows like this.
This is slowly shaping up to become my favorite MMA organization.

Not quite there yet, but it's definitely getting there.
---
Pride of
KOREA:
Yoshihiro Akiyama (Choo Sung Hoon)
Denis "The Super Korean" Kang
Yoon Dong Sik
Dong Hyun "Stun Gun" Kim
Bu Kyung Jung
Hong Man "The Techno Goliath" Choi
Awesome, I love lil Nog. Affliction is looking good, hope they stay above the water.
---
Currently Active Users Viewing This Thread: 1

(0 members and 1 guests)
Posting Rules

You may post new threads

You may post replies

You may not post attachments

You may not edit your posts

---

HTML code is Off

---