Professional Fighters Should Not
---
refuse to fight each other. It really bothers me when fighters say they won't fight each other because they are friends / teamates. I can understand if it's your own brother, but this isn't a team sport. It seems to happen a lot with the Brazilian fighters. Not just them though, I mean Fitch should fight Kos or Swick as well. Am I the only one that is bothered by this? Discuss.
Super Heavyweight
Join Date: Feb 2008
Posts: 4,079
so what? they are friend . close friend is like ur brother especially in latin america and europe not sure about USA
Ya, it does kind of screw up things. Anderson and Filho come to mind. IMO if you're just friends and you don't train together, then you need to fight each other if asked by your org. I understand not fighting each other if you're training partners though, just because one of you would have to leave the camp.
I think each fighter should get to name one person they wont fight when they sign, thats it thats all, you got 2 good freinds fighting for the same org, tough, either pick one or somebody switch weight classes but no other passes allowed.
---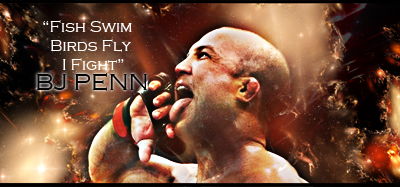 "If you get hit and it hurts hit him back you not knocked out yet."-Joe Doerksen
The Toxic Terrors (FFL)
Demetrious Johnson*Eduardo Dantas*Emanuel Newton*Will Brooks*Michael Page
Just curious but do you think Aleksander and Fedor should fight as well?
---
Pride of
KOREA:
Yoshihiro Akiyama (Choo Sung Hoon)
Denis "The Super Korean" Kang
Yoon Dong Sik
Dong Hyun "Stun Gun" Kim
Bu Kyung Jung
Hong Man "The Techno Goliath" Choi
what kind of motivation would you have fighting your friend ?
I'm actually happy fighters can refuse to fight their friends. Just that the fighter has some input shows respect to the fighters IMO. I hate to quote Tito on this but it shows the fighters aren't hookers or slaves. They don't HAVE to fight the guys they are told to fight.
---
Right kick, Hospital.
Left kick, Cemetery.
-Mirko Cro Cop.
Camps are integral to mma, hell half the Pancrase guys all trained each other and still threw it down when the time came.

As the money gets bigger, guys will start spreading out.
Quote:
what kind of motivation would you have fighting your friend ?
Well, you don't have to dislike somebody to fight them. It's really about the competition, MMA is a sport not a place to settle personal differences. As an athlete at the highest level of the sport I would think you would want to test your skills against other guys at the top regardless of if they are your firend or not. MMA is not a team sport, when you step into the ring / cage you are all alone. Besides that, I find it very easy to get motivated to compete against someone I know. I don't care if it's a game of basketball, softball, video games, beer pong, wrestling, boxing, mma, whatever, I still want to win.
I think, as Terry77 pointed out, that when purses start to increase some of these fights will happen. Hendo vs Lindland or Silva vs. Shogun for example would be huge fights that I'm sure everyone would love to see, not to mention they would be huge money makers for both fighters. As the sport grows there will be more and more money to be made, and that is motivation for a lot of people.
as dontazo mentioned some of these guys have been friends for years and consider each other brothers so for them fighting would be diffilcult
---
Team Link Member

NPFFL: Evan Dunham, Daniel Cormier, Jim Miller, Cole Konrad
Currently Active Users Viewing This Thread: 1

(0 members and 1 guests)
Posting Rules

You may post new threads

You may post replies

You may not post attachments

You may not edit your posts

---

HTML code is Off

---