An Open Letter from Brett Rogers
---
Well put
Quote:
An Open letter to all

On behalf of Brett Rogers, Team Bison and everyone representing our camp: we would like to clarify a few issues that may be mis- interrupted by the press and the many many message boards.

First we would like to start out by once again thanking Gary Shaw and Elite XC. Elite is our home and it is where we hope to be for a long time. They treat their fighters great. More then the day to day treatment of the fighters they are interested in developing fighters and making long term commitments to their fighters. Unlike other promotions who have a tradition of "one and done" and cancelling contracts without notice; Elite is standing by their fighters. We are proud to be with the organization that brought back Yves, Sammy and Phil when others wrote them off. We were proud to be part of an organization that gave James Thompson a chance at redemption (and in our mind earned another chance on Saturday!). Elite gave us an amazing opportunity to bring aboard great sponsors who could really get their money's worth.

We really believe in Elite and hope to bring more of our fighters up through their ranks. We do not want anyone to think for a second we are ungrateful, angry or otherwise disappointed with Gary Shaw, Elite, Showtime or CBS. And no; we have not been forced or threatened to say this and anyone who thinks we could be does not know Team Bison. Simply put; we will always speak our minds and will not be intimidated; which brings us to the Kimbo situation.

Brett had won 6 fight before coming to Elite. He struggled on the local circuit to find fights. He was pretty much avoided from day 1. The guys he fought simply provided zero competition and he put them all away early. When he fought for the regional title he fought a guy who was 10-1 and suppose to be this great striker. Brett KO'd him in under 10 seconds. We went to Hawaii where despite changing the rules as we stepped through the ropes and again during the fight; Brett KO'd his opponent. Finally we got to go BIG and face serious competition in Elite XC in Texas. The main event on that show was Kimbo Slice vs Bo Cantrall. Bo is a sub .500 fighter who was on a 4 fight losing streak when he got the call to come to Elite. On that show Brett faced Ralph Kelly who a decent up and comer with a good amateur record. Brett had a tougher opponent but got less money and a on the Under Card.

Next stop Miami where Kimbo is again the main event and blown up huge. His opponent; the venerable Tank Abbot. I believe the last time Tank won a democrat was in the White House and gas was $1.50 a gallon. Brett took on Pride veteran James Thompson for way less money and way down on the card. Brett puts him away in the 1st half of the 1st round.

CBS show. Kimbo gets the same James Thompson Brett had just KO'd. James coming in losing 3 of his last 4 and his last two straight by KO. Brett gets the opening spot against Jon Murphy. Murphy a 9-2 fighter with great Jujitsu who had impressively KO'd Dave Huckabee. Again the tougher fight for less money. 3 times running – tougher guys for less money. Not a great pattern!

And you know we would be fine with that as well; however Kimbo is not only getting the softer spots and the heavier cheddar (as they say) he is also being pushed as the monster; best fighter in the organization. As a fighter Brett is expected to want to fight the best. Our Team has a focus to be the best. Elite is our home and we are told KIMBO is the best. Now why would Brett want to fight anyone else? Every interview Brett has done since before the Kelly fight has started and ended with a Kimbo question. It is only natural he would like to answer the Kimbo question once and for all.

On a personal note: we like Kimbo very much. We have nothing but respect for him, Bas and the love and support his crew shows him. We could do with out the silliness to be sure; but hey it is the fight game and some times people just have to act that way; even if they don't. But this isn't about hating the man or his accomplishments. This is about being the best. We respect Kimbo does this to feed his kids, care for his family. Brett has a family too.

Fighting is about challenging yourself; testing the limits. It is about courage and strength and honor. There is no honor is fighting down a tier. Elite is saying this man is the best – We are Elite! Brett has earned the opportunity to fight the best. Everyone he has fought got dusted in the first round. It is time to see how he does at the top of card against the man they are pushing as the standard bearer.

If they believe that Kimbo is not ready for Brett; that Brett is too dangerous for Kimbo – We can accept that. Frankly there are a lot of people Brett shouldn't be allowed to fight and maybe Kimbo is one of those people. We are fine with that decision. All we ask then is that we be allowed to be in that spot with all it's benefits and responsibilities and take any and all comers without reservations.

This letter would not be complete without mentioning the other forgotten man in all this, Antonio "Big Foot" Silva. Antonio is a certified, absolute all around warrior. He is one of the very best heavyweight fighters in the world. We have a world of respect for Antonio and ATT and would consider it a tremendous honor to compete with him. If it was a fight for the title; if was billed as the fight between the two best fighters in Elite; we would be overjoyed. However it does not seem right that Brett and Antonio should be fighting just to see who gets to be the number 2 man behind Kimbo.

I'm willing to bet that Antonio feels the same way. As true warriors we want to fight the best and right now everything; judging by the money, the publicity and the billboards; that is Kimbo. Has Kimbo earned that spot? We are not convinced. So we are calling Kimbo out. If this is a challenge he does not feel ready to accept; that is cool. That we can understand. But it is somewhat unreasonable to ask everyone to play second fiddle – to fight tougher opponents for less money while another fighter makes bank on the also rans. Brett has fought three very tough heavy weights with legitimate skills. The result in every one of those fights was a first round KO. No decisions, no controversy just straight up cart them off wins. Yet every interview and every place he goes he hears Kimbo this, Kimbo that. Hell, if we were not asking to fight Kimbo, Gary would be ashamed of us and would be wondering what type of wimps he had fighting for him. If Kimbo is the badest man on the planet; then lets do this thing. All due respect…step up or step aside.

Thank You
Brett Rogers, Mike Reilly, and Team Bison
---
"I only want to be known as the best ever, is that too much to ask?" - BJ Penn
---
Last edited by Punishment 101; 06-04-2008 at

04:15 AM

.
I love how he puts it, Step up or step aside.
---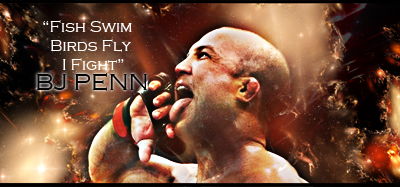 "If you get hit and it hurts hit him back you not knocked out yet."-Joe Doerksen
The Toxic Terrors (FFL)
Demetrious Johnson*Eduardo Dantas*Emanuel Newton*Will Brooks*Michael Page
I want this fight to happen so bad. I can see them making a Kimbo/Shamrock instead though.
---
My prediction went to Sh!t...
Quote:
I want this fight to happen so bad. I can see them making a Kimbo/Shamrock instead though.
Hahaha, are they really making a Kimbo VS Shamrock fight?
---
Right kick, Hospital.
Left kick, Cemetery.
-Mirko Cro Cop.
Amatuer
Join Date: Feb 2008
Posts: 124
no they are not going to make that fight, that's just fking stupid.

and i think kimbo should be man enough to step up and say he is not ready to fight rogers.. im a kimbo fan, and he's just not ready, simply put. it would make me so happy to see him swallow his pride and just say straight up im not ready.
Quote:
Hahaha, are they really making a Kimbo VS Shamrock fight?
No, I just think that Shaw would actually do that. He is a well known fighter who is way past his prime.
---
My prediction went to Sh!t...
Amatuer
Join Date: Feb 2008
Posts: 124
but it would be SO obvious he's puttin him against someone past their prime.. i seriously HOPE they do not do this.
I had to bump this thread because the letter is so awesome.
---
Don Frye's Mustache > Kimbo's Beard
Currently Active Users Viewing This Thread: 1

(0 members and 1 guests)
Posting Rules

You may post new threads

You may post replies

You may not post attachments

You may not edit your posts

---

HTML code is Off

---