Anybody else think pride was to brutal?
---
Hi guys, im not sure if this has been posted before and if it has i appologise for wasting peoples time. I have just watched alot of fighters such as Shogun when they fought in pride. Upon watching alot of this footage i couldnt help but notice how brutal pride actually is. They allowed kicking in the face and stamping on peoples heads whilst down and im so happy this isnt allowed in the ufc. I love mma but i think those aspects of pride were just a little to much to take in.Anyone else glad this kind of thing isnt allowed in the ufc or do you guys think the ufc would be better if this aspect was allowed?
---
Yea elbows are fine because you cannot generate as much power as someone stamping on your head and kicking you in the face
---
I agree! Stomping on and soccer kickings heads is reminiscent of the days when MMA was known as a brutal cock fight with people. They really have no place in a legit sport.
---
"Nothing like a strangulation to get the circulation going."
Banned
Join Date: Dec 2006
Location: England
Posts: 1,656
I actually prefer kicks and stomps to a downed opponent, it's more like actual fighting in my opinon and stops people simply crawling after their opponents on a failed takedown attempt as we've seen numerous times in the UFC.

Kicks and stomps IMO got rid of the rest time fighters get on their back after they've been knocked down and their opponent is standing over them trying to pass their legs. You don't get as many lazy takedown attempts knowing your opponent can't knee or kick you if you fail.

I MISS PRIDE!
Charles Lee Ray, it was a legit sport and they did have there place in it, it is just too brutal for some people. You can't say they have no place in a legit sport, it doesn't make the sport any less legit...

I am glad that Soccer kicks and Stomps are not allowed in UFC, but I would like to see Knee's to a grounded opponent.

EDIT: I take that back, if I had a choice, I would like to see them.
---
Fedor fights I want to see..
Fedor vs. Josh Barnett
Fedor vs. Randy Couture
Fedor vs. Tim Sylvia -
DEMOLISHED
Fedor vs. Andrei Arlovski -
DEMOLISHED
hmmmmm, i wonder how many become reality..
2007
I can see how they add some excitement to the fight but so many times I find myself feeling really bad for the guy get stomped into a hole in the mat. Im glad the UFC doesnt allow them.
---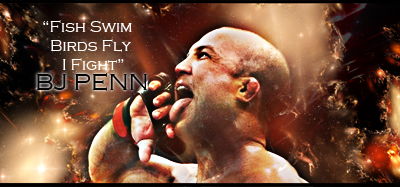 "If you get hit and it hurts hit him back you not knocked out yet."-Joe Doerksen
The Toxic Terrors (FFL)
Demetrious Johnson*Eduardo Dantas*Emanuel Newton*Will Brooks*Michael Page
Banned
Join Date: Dec 2006
Location: England
Posts: 1,656
Quote:
yeah those kicks and stomps to grounded opponents were brutal, i am glad they have removed them. I tought it was a cowardly way to win, because it doesnt require much skill to do but they can almost kill them.

But on the other hand it was still entertaining.
TBH I think it's more cowardly to crawl after someone because you know they can't kick you in the face.
To me there was always something so satisfying about watching Shogun jumping on people and it makes me cry a little inside to know that I won't see it again.
I never thought it was too brutal. It's brutal, sure, but such is fighting. Stomps and soccer kicks are just another tool to utilize in order to win a fight. I don't see them any more brutal than a standing head kick or a flying knee to the face. Wrestlers crawling on all 4's trying for a lazy takedown do that because they know they won't be taking a knee or a kick to the head in the UFC.
---
Currently Active Users Viewing This Thread: 1

(0 members and 1 guests)
Posting Rules

You may post new threads

You may post replies

You may not post attachments

You may not edit your posts

---

HTML code is Off

---