EliteXC retools Gary Shaw's role
---
"EliteXC retools Gary Shaw's role
by Steve Sievert on Jul 11, 2008 at 10:23 am ET
Gary Shaw's future with EliteXC will involve a lot less camera time.
The omnipresent Shaw has been front and center with everything EliteXC since its first show last year. For the time being, though, those days are over as Shaw dials down his front man's role with the promotion.
ProElite Executive Chairman Doug DeLuca addressed Shaw's status yesterday during a conference call with reporters to promote the July 26 CBS show:
"Gary is still very involved with ProElite," he said. "Gary and our team from Day One at ProElite basically took MMA at our company from ground zero to a huge network success. So, Gary's got a lot to be proud of in the MMA world. In the process of doing it, as you can imagine, Gary being from the East Coast and we being a West Coast company, took a lot of time from Gary. He was traveling nonstop. It took a toll on his boxing business, which is very successful, and it took a toll on his family. To some degree, it took a toll on his health.
"We collectively made the decision that Gary was going to back off a little bit, kind of take a little bit of a relaxed role as far as being involved front and center, which is a good thing for all those three things, for his health, for his boxing business, and for his family. But Gary is still very much involved, and I still talk to him almost every day. He's still there. Gary's interest still lies in EliteXC and ProElite, making it a top organization in the world. That's the status with Gary."
For the past few weeks, there had been plenty of blogsphere speculation about Shaw's future with the company, with whispers that his management style didn't mesh with the higher-ups at CBS, which has invested in ProElite.
"I would say he's more or less consulting in terms of all his promoter abilities, all his contacts and everything Gary does," DeLuca said. "So Gary is kind of behind the scenes with us, kind of shaping the direction of the company, the way it's going, pulling the strings in terms of how we're going to promote, what we're going to do. Again, his involvement is very much similar to what it's always been. The difference is, he's not going to be front and center, doing all the time consuming stuff that he's done in the past."
While DeLuca has dispelled the rumor that Shaw will be sent packing altogether, a transition from being the executive face of the promotion to a consultant is clearly a major step down for Shaw.
Steve Sievert is the lead staff writer and business columnist for MMAjunkie.com. He is also the former MMA beat writer and blogger for the Houston Chronicle."
From:
http://mmajunkie.com/news/4778/elite...shaws-role.mma
This had been rumored about for the past couple of months and I'm definitely not surprised by this move at all. Once CBS got a little bit of control of ELITEXC they were going to go in the direction they thought best and Shaw is clearly not the guy they want out in front. It's funny that they talk about his "health" as a front for demoting him.
I personally think this is a good move for the company- what do you think?
---
While this does nothing to guarantee EliteXC's future, hopefully, it signals a change in how they approach the sport.
---
Quote:
Originally Posted by Joe Rogan
That longing to return to the retarded past can only be born of some collective, subconscious, internal desire to try to turn back the clock on humanity and halt our obvious progression towards the inevitable zombie apocalypse of 2012.
great move by Elite XC but I wonder if the Kimbo hype train and the gifting of fights will stop, I wonder if new man in charge will step up and promote the guys who prove they are top guys.
---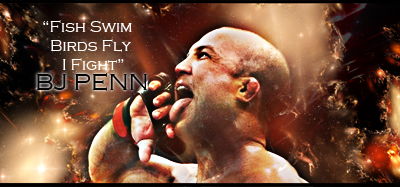 "If you get hit and it hurts hit him back you not knocked out yet."-Joe Doerksen
The Toxic Terrors (FFL)
Demetrious Johnson*Eduardo Dantas*Emanuel Newton*Will Brooks*Michael Page
yeah very good move bt elite vc gary shaw changed my good impression of elite xc to a bad one. This is gunna a great not to his face or hear him spew his garbage.
---
awesome. I have no idea why they thought a corrupt boxing promoter would be ideal for the face of elite xc. Gary Shaw epitomizes everything that is wrong with boxing and was bringing it to MMA. Luckily the folks at pro elite managed to cut that off before it manifested into something a lot worse then it is.
---
MMA Pics Record
15 - 4 - 1
Currently Active Users Viewing This Thread: 1

(0 members and 1 guests)
Posting Rules

You may post new threads

You may post replies

You may not post attachments

You may not edit your posts

---

HTML code is Off

---