i've earned my stripes

Join Date: Jul 2006
Posts: 5,989
Some contend that his drop in aggressiveness stems from finding Christ, but there seems to be little truth in that. A more plausible answer, one that Belfort references time and again, is his sister's disappearance in 2003 and the ongoing, fruitless investigation. His shuffling between training camps from event to event no doubt had a detrimental psychological impact as well.

But responsibility for his performances lies solely on Belfort, who entered MMA and NHB as a contender destined for fame and regressed into the inconsistent fighter whose ability to deal with tough competition is questionable.

It's difficult to imagine Vitor Belfort becoming a relevant force in mixed martial arts again. He has the physical skills to keep fighting, but the question remains the same: come fight day, can he bring it all together instead of finding himself a deer in headlights? If history is any indicator, then probably not.

But he is young, and his physical gifts have yet to leave him. With some psychological guidance and the right team behind him, Belfort may still be a force in mixed martial arts for years to come. Give him two more fights, then we'll see if Vitor's back.
---
i'm a monster
i'm a maven
i know this world is changin'
never gave in
never gave up
i'm the only thing i'm afraid of
well one of vitors fights back in the ufc he surprised me..towards the end of that fight with marvin eastman at ufc 43 he gave his a big nasty cut. i was like woah. lol
This is SPARTA!
Join Date: Apr 2006
Location: Houston, Texas
Posts: 5,495
He beat Tak and I hope the Phenom is here to stay.
---

MMA Fanatic
Join Date: Aug 2006
Posts: 4
Hi. I am such A Vitor fan... Sad that all the talking about him are true.. He may havbve lost his prime due to some unfortunate incident but I wish him well. Good guidance and conditioning will still bring oout the old vitor we are all looking forward to see. He still has the skill all the tools but the psychological aspect of it... I am not sure. I hope we can be of help to him. Does he speak english?
MMA Fanatic
Join Date: Aug 2006
Posts: 4
How can I view the pride battle with Tak? thanks.
MMA Fanatic
Join Date: Aug 2006
Posts: 4
Is it true that Wand has been winning since the last fight with Vitor? Thanks: )
Megaweight

Join Date: Apr 2006
Location: Everett, MA
Posts: 5,961
Quote:
Originally Posted by ANGEL007
Is it true that Wand has been winning since the last fight with Vitor? Thanks: )
IS THIS A SERIOUS QUESTION?? I DONT MEAN TO INSULT YOU, BUT ITS KINDA SILLY..WANDERLEI HAS TURNED INTO ONE OF THE ALL TIME MOST FEARSOME FIGHTERS, NOT TO MENTION HE IS PRIDES MIDDLEWEIGHT CHAMPION AND I BELIEVE HIS RECORD IS 31-4-1, OR SOMETHING VERY CLOSE TO THAT
---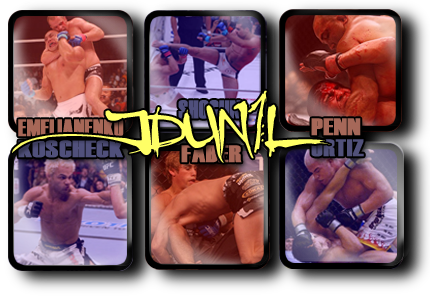 Mancrushes
1.Shogun
2.BJ
3.Fedor
4.Kos
5.GSP
Im in Porno's
Currently Active Users Viewing This Thread: 1

(0 members and 1 guests)
Posting Rules

You may post new threads

You may post replies

You may not post attachments

You may not edit your posts

---

HTML code is Off

---