View Poll Results

: Which did you like more?

Fedor Emelianenko vs Tim Sylvia
13
35.14%
Wanderlei Silva vs Keith Jardine
24
64.86%
Voters: 37. You may not vote on this poll
The **** choke FTW!!!
---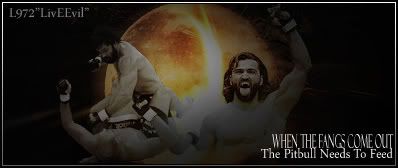 Bantamweight
Join Date: Nov 2007
Posts: 626
Quote:
what ?
i choose the feodr fight because it was more brutal and technically perfect
how was fedor's RNC more brutal than Wand's **** choke? it's not like it was a regular beatdown either! Jardine had to take some time to recover!
I also went with Wand for some of the reasons listed previously- Wand needed the win badly, broke his streak and to see his reaction was freaking beautiful.

This was my first time getting to see Fedor fight live so I was actually a little disappointed- not to say his destruction of Timmy wasn't awesome in it's dominance but I just really wanted to see a longer fight. Because now I can only say I've seen Fedor live for 36 seconds.
---
Wanderlei Silva shredding Jardine was pretty intense.
---
_RIVALS TOP 10

ANDERSON "THE SPIDER" SILVA
JAKE SHIELDS
NICK DIAZ
EDDIE ALVAREZ
JUNIOR "CIGANO" DOS SANTOS
GILBERT MELENDEZ
MAMED "THE CANNIBAL" KHALIDOV
HECTOR "SHANGO" LOMBARD
CAIN VELASQUEZ
GEGARD "THE DREAM CATCHER" MOUSASI

MMA Fanatic
Join Date: Oct 2006
Posts: 38
I have to go with Wandy/Jardine.I was so happy i was jumping up & down like a little school girl.
Megaweight

Join Date: Apr 2006
Location: Everett, MA
Posts: 5,961
It was Fedor and this is why.

#1 this was a classic Pride vs UFC matchup has been talked about for years.

#2 It was Fedor

#3 Trigg yelling Oh Noooo and laughing at the same time was frigin classic
---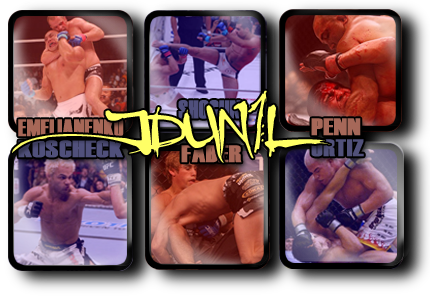 Mancrushes
1.Shogun
2.BJ
3.Fedor
4.Kos
5.GSP
Im in Porno's
Fedor all the way. Wandy really needed that win but it was great to see Fedor reestablish himself as the best HW/Fighter in the sport and prove all the guys who doubted how good he was wrong.
---
Currently Active Users Viewing This Thread: 1

(0 members and 1 guests)
Posting Rules

You may post new threads

You may post replies

You may not post attachments

You may not edit your posts

---

HTML code is Off

---