View Poll Results

: Which?

Frank Shamrock vs. Cung Le II
3
13.64%
Frank Shamrock vs. Robbie Lawler
6
27.27%
Frank Shamrock vs. Ken Shamrock
3
13.64%
Frank Shamrock vs. Tito Ortiz
10
45.45%
Voters: 22. You may not vote on this poll
Which Frank Shamrock fight do you want to see the most?
---
Well there are a bunch of rumoured Frank Shamrock fights at the moment, but which do you want to see the most?

EDIT: ****Should of put Tito Ortiz II****
How could I forget that beautiful fight?
---
Fedor fights I want to see..
Fedor vs. Josh Barnett
Fedor vs. Randy Couture
Fedor vs. Tim Sylvia -
DEMOLISHED
Fedor vs. Andrei Arlovski -
DEMOLISHED
hmmmmm, i wonder how many become reality..
2007
I think the tito rematch would be a bit of a let down fight-wise, but the build up to it with these two guys would be unrivalled by anyone. Even Baroni Minowa 2, and Baroni is the king.
---
NYBA Champ @ 170!
BEST EVA!
I wanna see Frank and Robbie Lawler go at it. That would be a good stand up brawl.
---
_RIVALS TOP 10

ANDERSON "THE SPIDER" SILVA
JAKE SHIELDS
NICK DIAZ
EDDIE ALVAREZ
JUNIOR "CIGANO" DOS SANTOS
GILBERT MELENDEZ
MAMED "THE CANNIBAL" KHALIDOV
HECTOR "SHANGO" LOMBARD
CAIN VELASQUEZ
GEGARD "THE DREAM CATCHER" MOUSASI

attention whore
Join Date: Oct 2006
Location: Branson, Missouri
Posts: 14,445
I don't really care to see Frank vs Ortiz 2. I used to, but their first fight is my all-time favorite fight and I don't really care to see those 2 rematch.

Lawler vs Shamrock would be a blast. I actually like Frank in that fight, since his stand-up is better, as is his ground game.
---
Bantamweight
Join Date: Nov 2007
Posts: 626
I'd like to see Shamrock vs Le II with shamrock fighting the fight everyone predicted instead of the stupid one.
Ortiz vs Shamrock II. This would make a really exciting match not only a huge draw. Give Tito some revenge lets see how he handles the Legend this time around.
---
.:H.O.F. Inductee:.
.:GFX-H.O.F. Inductee:.
Shamrock/Le 2, assuming they pick up where the 3rd left off. Not touching gloves.
Shamrock Lawler would probably be the one I want to see the most there.

This is probably sacriligious or something but am I the only one who didn't enjoy the Tito Shamrock fight?
---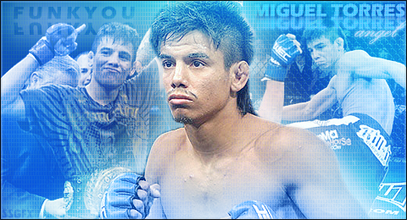 MMAFFL Record 4-1
Frank vs. Lawler. He's the best one out of the group right now IMO.
---
Currently Active Users Viewing This Thread: 1

(0 members and 1 guests)
Posting Rules

You may post new threads

You may post replies

You may not post attachments

You may not edit your posts

---

HTML code is Off

---