Much Better Than the Last Event!!!
---
I thought that this show was much better production-wise than the first CBS show!

I also loved the entire card!

It wasn't Affliction, DREAM, or UFC but it showed a lot more promise than the debut show IMO.

Really too bad, though. It doesn't seem that many people watched it judging from the number of threads since the event.
---
Don Frye's Mustache > Kimbo's Beard
Yes much better. The main event wasn't a freak show and the card consisted of interesting matches instead of striker VS striker. The production was a bit better, the announcers were alot sharper and more "in sync" Frank Shamrock seemed alot more relaxed, and they got rid of the dancing strippers !!! Did anyone else notice there was no sight o0f Gary Shaw ? Last show he was present in the cage after each fight.
---
Right kick, Hospital.
Left kick, Cemetery.
-Mirko Cro Cop.
Amatuer
Join Date: Apr 2008
Posts: 105
Im not sure if you're being sarcastic or serious. The fights televised on CBS were all garbage. The welterweight championchip fight ended in 1:03. Cyborg whooped the heck out of Baszler, Denny became Diaz's punching back (hey, ever hear of attempting to block a punch Mr. Denny?), and Smith basically let Lawler hit and knee him until it hurt too much. Hey, Mr. Smith, why keep backing up into the cage and letting him hit you with no defense or response?

Seemed to me EliteXc is trying to make a big push to try to make the UFC seem an equal competitor and Jake Shields is claiming to want to unify the titles against the Fitch/GSP winner....oh please, like anyone that actually follows the sport is going to believe the UFc would make that match.
MMA Fanatic
Join Date: Mar 2007
Posts: 16
The production was much better than the first one and each fight was entertaining. I wish they had the HW title fight in there though. The commentators did a better job and I can't think of anyone in MMA with a bigger ego than Frank Shamrock. When is he fighting again?
I thought they looked the part of competition for the UFC tonight, they may not have the Marquee names of Affliction but there production values and announcing were miles ahead of the crap that I paid for on the 19th.. I thought the card was good and not seeing the dancers was great, I think Elite XC is taking some big steps to appear legitimate and if they could get the roster that Affliction had they would be very strong #2 and possible #1.

On a side note am I the only one who thinks Elite XC is doing a huge step towards increasing MMA's audiance with the Frank Shamrock segments where he helps explain MMA? I think Frank is great at pulling them off and is really a solid representative of the sport.
---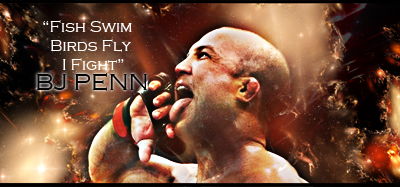 "If you get hit and it hurts hit him back you not knocked out yet."-Joe Doerksen
The Toxic Terrors (FFL)
Demetrious Johnson*Eduardo Dantas*Emanuel Newton*Will Brooks*Michael Page
I thought that was pretty much garbage and to think these were supposed to be there title fights too. Smith vs. Lawler was the only one looking like it had potential to be somewht entertaining then Smith just freaking gave up. Seriously only 4 fights shown and none particularly interesting equals failure in my book. Jake Sheilds is the only redeeming quality the org has and really he should finish his contract with exc then get the **** out of this sinking ship.
---


"Are you seeing planes? Is your name Tattoo? Because I swear to God, you're living on Fantasy Island"
i thought it was good
---
Made by DP
R.I.P. Evan Tanner, you will be missed....
WWNPHD?
MMA Fanatic
Join Date: Feb 2008
Location: Pittsburgh,Pa
Posts: 50
while i would have liked for some of the fights to go on a bit longer i thought overall it was a big improvement over the last event, i wasnt expecting ufc or affliction type card but wasnt a bad way to kill a few hours and was entertaining for the most part
MMA Fanatic
Join Date: May 2007
Posts: 52
Yeah, I have to agree. It was much better than last time and it looks like they actually listened to some of the community backlash as certain things that sucked about the first show where noticeably missing from this one. In fact, it was much more enjoyable to watch, (in production and overall flow of the show), than the Affliction show last weekend and with CBS and Showtime behind them, EliteXc might actually end up putting on some great shows/cards.
Good job guys!
so there are complaints about the length of the fights?? how is that when last weekends 2 main events lasted a combined 3 minutes?! overall i though it was a pretty good event.
---
????
Currently Active Users Viewing This Thread: 1

(0 members and 1 guests)
Posting Rules

You may post new threads

You may post replies

You may not post attachments

You may not edit your posts

---

HTML code is Off

---