SugaRUSH!
Join Date: Jun 2006
Location: Surrey, Canada
Posts: 3,807
Who is the second best middleweight in the world? Well I'd probably have to say Franklin. Aside from mental issues he may have now, he is probably the second most skilled. Henderson or Akiyama are up there as well..

Who would I rank at number two? Really hard to say, because the division is so open right now(aside from the number one spot). It would probably be between Hendo and Franklin again. Akiyama is a wild horse.

Keep in mind, these are two different questions.
---
Support Mixed Martial Arts, not Ultimate Fighting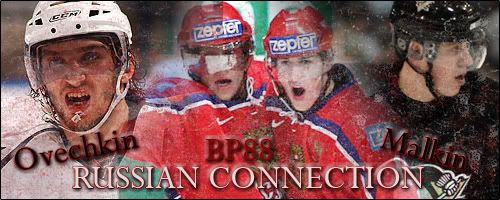 Banned
Join Date: Jul 2007
Location: Backseat of the PlazzVan
Posts: 6,472
Got to go with Rich on this one.
Quote:
How, in the hell, is Matt Lindland number 2?

What has he done in the MW division recently that makes you put him in that spot? Seriously, I want to know.
To be honest, I've never really liked Lindland or been that impressed with him talent/skillwise. That being said, the fact of the matter is he uses what he has, and probably utilizes his strengths about as well as anyone in MMA. Considering that his strengths include (or some would say are limited to) some of the best wrestling in the sport, that makes him a tough opponent for anyone. Sure, you can say he's boring, but he gets the job done.
Unfortunately, after he got exiled from the UFC, it was difficult for him to find competitive MW matches, so he jumped around in organizations and weightclasses, but you know all that. So, ranking-wise I wouldn't put him anywhere near #2 because he just hasn't been that active in the division, but in terms of the second best MW, I think he should at least be included in the discussion, so I went out on a limb and threw him in at 2 irregardless of his piss poor performance on the Affliction card. Just trying to come at everyone with a different perspective.
Plus, dude is so ugly, he needs love from somewhere.
Also, sometimes I wish that Dan Henderson was more like Matt Lindland, but then I come to my senses, realize that I love Hendo just the way he is and tell myself that if I ever think like that again I'll have to shove my own head in a toilet.
-I came|I saw|I failed-
Join Date: Mar 2007
Location: The plazzVan
Posts: 9,734
Filho? The dude hasn't fought in like 8 months.

I'd probably go with Franklin as #2 with guys like Hendo, Cote, and Lawler somewhere behind.

Skill wise, yes, Filho would rank up there, but he hasn't done anything in a pretty long while. On topic, I'd also put Akiyama and Mousasi on the "top skills" list.
Akiyama and Misaki need putting on that list more than Patrick Cote and Lawler.
---
NYBA Champ @ 170!
BEST EVA!
Didnt Filho KO Rich? Im taking filho, Lindland, then Cung Le.
---
Fun trivia: In danish "kamp" means "match" or "fight". So Martin Kampmann really lives up to his name.
Quote:
Didnt Filho KO Rich? Im taking filho, Lindland, then Cung Le.
If Filho is secretly Machida or Silva, then yes.
---
NYBA Champ @ 170!
BEST EVA!
Currently Active Users Viewing This Thread: 1

(0 members and 1 guests)
Posting Rules

You may post new threads

You may post replies

You may not post attachments

You may not edit your posts

---

HTML code is Off

---