MMAF: Survivial Grand Prix: S:3 R:2
---
Now, it is time to make your picks, I'm not going to make it easy for you guys so please think your picks over, because unlike previous Seasons,
YOUR PICKS ARE FINAL, THAT MEANS YOU CAN'T CHANGE YOUR PICKS AFTER YOU POST THEM!!
THE RUNDOWN
a.) This event, I will assign two fights for you guys to pick the winner of. Everyone who picks correctly, moves on. You pick incorrectly, you're history. That's how it goes for each round.
b.) From every event on though, the numbers of fights to pick will increase, as the users remaining will dwindle.
c.) Just to avoid confusion....I wanna clarify it now, so we won't have any questions about it later. When we get down to a much smaller amount of remaining users, of the fights I assign...say 3 or 4, maybe the whole main card - you will have to pick EVERY fight winner correctly (ex: if were down to say 6 people, and I assign 4 fights to pick - and 3 people get them all, we'll move into the next round with those 3). Now, once we're down VERY low, and I assign the fights, the picks come in, and NO ONE gets them all, then nobody is victorious, and we'll move to the next event - with those same users able to keep competing.
d.) Any other questions you may have, just PM me.
---
PRIZES
1.
Free Paid Lifetime Membership To MMA Forum
- If by chance our GP winner is un-subscribed...they could also pick this prize. Ask any paid member to the site, it's worth it! -
Compliments of CopperShark
or
50,000 vBookie Points to Bet with!
The winner will also recieve a custom signature which will recognize them as the winner of the tournament and they have the option of adding 2 of thier favorite fighters. -
Compliments of brownpimp88
-------------------------------------
UFC 87


You already know who you're betting on..

Jon Fitch vs Georges St. Pierre

AND

Kenny Florian vs Roger Huerta
Good luck!
Remember! You pick ONCE! You can't change your pick.
-----
THESE PEOPLE WERE ELIMINATED LAST ROUND

kilik
**JB**
MLS
TheNegation
Sinister
Kameleon
AndyHI
wozza
ALL_In_GSP
Chrisl967
The Legend
S_I_C
Punishment 101
e-thug
Shamrock-Ortiz
browncow
Iceman_666
Wawaweewa
norway1
yorT
NikosCC
J.P.
simtom
RVCA
WarHERO
These are the people that are left!
Picks:
CopperShark - Kenny Florian and Georges St. Pierre
Toxic - Roger Huerta and Georges St. Pierre
Cochise - Kenny Florian and Georges St. Pierre
wafb - Kenny Florian and Georges St. Pierre
Steph05050 - Kenny Florian and Jon Fitch
Arlovski_Fan - Kenny Florian and Georges St. Pierre
Sterling - Kenny Florian and Georges St. Pierre
Suizida - Roger Huerta and Georges St. Pierre
Drogo - Kenny Florian and Georges St. Pierre
Good luck! Your picks have to be in by 7 PM EST Saturday, August 9th.
---
You don't know who I am? You must be new.

Middleweight
Join Date: Jun 2008
Location: Alabama
Posts: 2,898
Kenflo and GSP
---
*_*_*_*_*_UFC FANTASY TEAM*_*_*_*_*
Wanderlei Silva
Evan Tanner
Kenny Florian
Alan Belcher
Alessio Sakara
I'm the Decider
Join Date: May 2007
Posts: 3,239
GSP and KenFlo.
---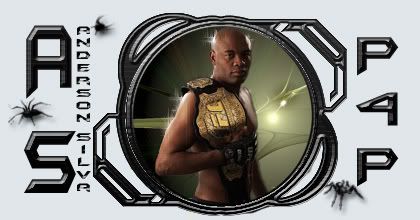 Pound4Pound, The Best There Is
Huerta and GSP
---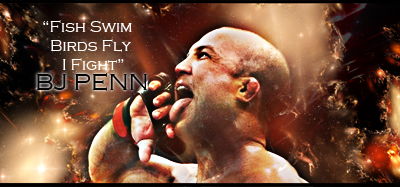 "If you get hit and it hurts hit him back you not knocked out yet."-Joe Doerksen
The Toxic Terrors (FFL)
Demetrious Johnson*Eduardo Dantas*Emanuel Newton*Will Brooks*Michael Page
GSP and Ken Flo
---
Quote:
"I assure you, whatever the others promise to do, when it comes to the showdown, they won't be there... "
Lightweight
Join Date: Nov 2006
Posts: 1,911
LHW Champ
Join Date: Dec 2006
Location: North Carolina
Posts: 1,377
Florian & St.Pierre
---
"Believe In The Power Of One"
Evan Tanner 1971 - 2008
Good luck to everyone, to bad only me and Toxic will be going through
I want Fitch and huerta now since nobody will win
Currently Active Users Viewing This Thread: 1

(0 members and 1 guests)
Posting Rules

You may post new threads

You may post replies

You may not post attachments

You may not edit your posts

---

HTML code is Off

---