Banned
Join Date: Apr 2007
Location: Montclair, NJ
Posts: 11,605
Someone who's had a very underrated year part 1
---
I was just searching the internet for fights to watch and while watching Barnett vs Monson I realized that so far this year Barnett has beaten Yoshida, Monson, and Rizzo.

Yet I have heard almost no talk about him.

In fact I would say so far this year Barnett is having the best year of any HW.

If he beats Arlovski IMO he would be the FOTY.

The only HW IMO who's year has been close to his that I can think of is Werdum.
It's because those fights were in Sengoku which not many people watch I think, and people don't really care about Monson or Yoshida.
He has had a great year, and this was awesome
Yeah Barnett is quite amazing. Never got to watch too many of his fight live until Affliction. Dude's a crazy mother******. Right now, him and Werdum are my top picks are toughest competition for Fedor and I'm excited to see Barnett go at it again.
---
11th (+27)
Wanderlei SIlva
Rich Franklin
Josh Koscheck
Joachim Hansen
I agree, Barnett really doesn't get much attention and it's a shame.
attention whore
Join Date: Oct 2006
Location: Branson, Missouri
Posts: 14,445
Barnett tapped a world class judoka with a leg-lock. Dude gets props over here.

He's making up for 2007.
---
If Barnett beats Arlovski I will definetly have him 3rd behind the obvious. But yeah I agree Barnett has been impressive.
Barnette has had a great year he just hasnt been fighting guys with the big marquee names to the casual fan so he gets forgotte, the Monson fight was a good fight too,
---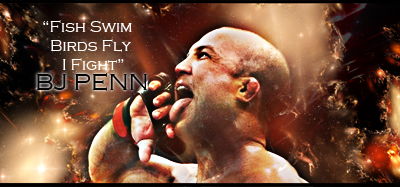 "If you get hit and it hurts hit him back you not knocked out yet."-Joe Doerksen
The Toxic Terrors (FFL)
Demetrious Johnson*Eduardo Dantas*Emanuel Newton*Will Brooks*Michael Page
Good call bbjd. He's a really cool dude aswell, I really hope the American fans take to him, he's popular over in Japan due to his "mic skills" I hope he gets the love he deserves. I hope he beats Andrei on Oct 11th.
---
Fedor fights I want to see..
Fedor vs. Josh Barnett
Fedor vs. Randy Couture
Fedor vs. Tim Sylvia -
DEMOLISHED
Fedor vs. Andrei Arlovski -
DEMOLISHED
hmmmmm, i wonder how many become reality..
2007
Banned
Join Date: Apr 2007
Location: Montclair, NJ
Posts: 11,605
Yea Barnett beat 3 guys with 3 different styles and he beat them all at their own games.

He tapped a judoka with a leg lock, He outgrappled Monson, and He Knocked out Rizzo.

I mean if he KO'd Monson, KO'd Yoshida, and tapped Rizzo I wouldn't be as impressed but he's been wrecking people and he hasn't gotten much love.
Curitiba Food and Liquor

Join Date: Dec 2006
Location: NY
Posts: 16,176
2 questions: that musta been a killer leg lock what was it?

Does this increase the likelihood of fedor v barnett like I'm hoping?
---

Sig Credit to Toxic

Currently Active Users Viewing This Thread: 1

(0 members and 1 guests)
Posting Rules

You may post new threads

You may post replies

You may not post attachments

You may not edit your posts

---

HTML code is Off

---