MMA Fanatic
Join Date: Aug 2008
Posts: 1
Pound4pound, Purses, Injuries, Contracts
---
With all of you intensely smart MMA enthusiasts on here I have had very little luck finding OFFICIAL information online about the following topics:

1. Injury reports following an event, or even a website that has all the injuries amongst all fighters in all promotions.

2. The purses each fighter takes, many times this information is found on forums. But where do they get it from?

3. A list of all of the current ongoing contracts with fighters. When their respective contracts are up. How much they are guaranteed, etc, etc, etc.

4. The top 10 of each division in MMA. Where do shows like Inside MMA and ESPN get these lists from? They have to be officially released online somewhere.

5. And the toughest one, a downloadable database of all of the current fighters in each weight class of the UFC. Like a Sherdog Fight Finder but with copyable information, aka an excel spreadsheet with all of the fighters in the promotion.

I spend extra time researching the fighters and would like to make sure I get official information.

Thanks in advance for all of you MMA braniacs for helping me get a little smarter.

Just Been Seen
If it happens in Nevada, then the NSAC releases numbers 1 and 2 a few days afterwards on their web site.
---
Defecato, ergo sum.
Leading the Thiago Silva bandwagon
---
Quote:
Originally Posted by Joe Rogan
That longing to return to the retarded past can only be born of some collective, subconscious, internal desire to try to turn back the clock on humanity and halt our obvious progression towards the inevitable zombie apocalypse of 2012.
#3 I don't think that you're going to be able to find. I know that it's common practice to keep offical contracts very hush hush, so fighters don't compare what they make.
#4 There is no offical 10 ten list out there. It seems that the most commonly used one is at
www.mmaweekly.com
.
#5 I really think that the best way to get that is to just build a spreadsheet your self.
---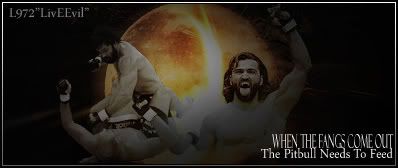 Currently Active Users Viewing This Thread: 1

(0 members and 1 guests)
Posting Rules

You may post new threads

You may post replies

You may not post attachments

You may not edit your posts

---

HTML code is Off

---