Elite XC: Doom, gloom or about to boom?
---
Quote:
By:
James Iannotti
There have been numerous reports recently that suggest that the cancellation of a September 20 event in New Mexico and a Cage Rage "Contenders" show in London — along with the resignations of company President (Gary Shaw) and CEO (Doug DeLuca) — indicate that Elite XC is all aboard the Pro Elite sinking ship.
We hesitated to write anything on the matter since it's mostly speculation; however, it's a fact that Elite XC's parent company (Pro Elite) is in financial trouble, which could mean there is some truth to the possible demise of the promotion down the round if things don't change … fast.
In fact, recent company filings with the Securities and Exchange Commission show that Elite XC has lost somewhere in the neighborhood of $30 million since its inception in 2007. That's not too shocking — the mighty UFC lost millions at one point before becoming the well-oiled money machine it is today.
These days the UFC is able to survive and prosper primarily because of its bread and butter — pay-per-view (PPV) sales. No other mixed martial arts company has ever come close to consistently matching the Zuffa-owned promotions PPV prowess … yet.
Elite XC's plan was to build a solid fan base via exposure on CBS and Showtime with the intentions of one day leading the masses to their PPV screens sometime in early 2009. And after a major success on May 31 with a record-breaking nationwide television audience tuning in to see the network debut of mixed martial arts it seemed like Elite XC was well on its way.
However, company and network executives were likely gutted to learn that they lost more than half of those viewers during the second CBS event on July 26.
In all fairness, a drop off was expected heading into the second show. There was no Kimbo Slice or Gina Carano for Elite XC to hang its hat on. And the initial appeal of the whole thing had worn off, leaving mostly just the hardcore fans left to watch.
And even some of them were too disappointed with the first event's early stoppages and controversial outcomes to watch the encore presentation.
Despite not being a success ratings-wise, the second event was certainly an improvement as far as the over all quality and production were concerned. Elite XC hopes to have won back those hardcore fans and that Kimbo and Carano being back on the card will attract the big numbers again for the all important third show.
If these recent rumors of the demise of the company are true, it will need as many viewers on October 4 as it can muster. If Elite XC can't prove to CBS that it can provide consistent ratings then it's unlikely a contract renewal will be offered up after the fourth and final show wraps.
If Elite XC were to lose CBS right now it would all but put the nail in the coffin for the mixed martial arts promotion. It hasn't been able to build that fan base as easily as originally thought. And the promotion still needs to attract (and retain) more loyal viewers before it can even think about making the jump to the land of milk and honey (PPV).
Elite XC has made several recent improvements, getting rid of the dancing girls and the mafioso-like front man. Right now, the majority of the complaints coming from the fans regarding Elite XC is that it protects its stars (see Kimbo Slice) and the overall roster is solid yet thin.
Justin Eilers is no heavyweight title contender.
Elite XC is obviously trying to build these stars like Kimbo Slice and Antonio Silva so it can eventually sell them on PPV. The problem is that people are getting tired watching these guys beat up hand-picked cupcakes.
If the survival of the company really is riding on the October 4 CBS event in Sunrise, Fla., then it's time for Elite XC to put its best foot forward with a competitive and marketable fight card.
It's pretty simple.
People believe Brett Rogers can beat Kimbo. And there is obvious marketability present with the post fight altercation from the May 31 event. It's time for that next step. It's time for Elite XC to finally take a chance on Kimbo losing if it wants a chance at winning as an organization.
The way Elite XC has handled Kimbo — by essentially giving him wins — has created this massive group of hardcore fans who want to see the guy lose. It's not just about him getting tested anymore — they really want to see him lose, which is a perfect opportunity for Elite XC to add even more lore to Kimbo.
The reward is worth the risk if Kimbo can beat Brett Rogers and start to change these opinions of him … and the promotion.
But it's a catch-22 because the risk of Kimbo losing is perhaps a nightmare scenario. Then — good ratings or not — Elite XC more than likely will not survive if its biggest stars can't win.
For Kimbo it's simple. All he needs to do is keep winning and his star power will continue to shine bright. He can beat up the Tank Abbott's and Bo Cantrell's forever and there will still be Kimbo Slice followers, but for the company that signs his checks, it's not just about him winning anymore.
It's about who he beats and how much money they can make off it.
Elite XC has shown it belongs at the table. Now it's time for them to start playing some hands. Fortune favors the bold … just ask Dana White.
From:
I like this article as I didn't post in the threads about the future of EliteXC mainly because I wanted to get more info but this article seems to address a lot of issues facing the company. I do like the bottom part about Kimbo as EliteXC has seemed to link their future along with him- is it time to give him Rogers and a potential loss? Should they hope that feeding him cans will keep his fans happy while alienating hardcore fans?
EliteXC has cancelled some shows it seems to better trimline their product and save money at the same time but their next CBS show has to score big(ratins-wise) because if they lose CBS then I highly doubt they could survive on PPVs alone. Putting "Big Foot" on Showtime denied many fans from seeing an actual good HW fighter and the casual fans seem to not know much about him.
What are your thoughts on the direction EliteXC needs to go in to insure their survival? Do you want them to succeed or fade- taking a lot of smaller groups with them?
Can Kimbo, Lawler, Le, Carano, "Big Foot" and others help potentially save EliteXC?
Your thoughts?
---
On a Rampage

Join Date: May 2007
Posts: 1,845
No they can't save the company. Elite XC will not be in business by this time next year.
Good article and I agree with it. If they have another ratings drop off for the third show like they did for the 2nd then the writing is on the wall. They need to stop making bad decisions like putting the HW title fight with an actual good fighter involved on Showtime.
---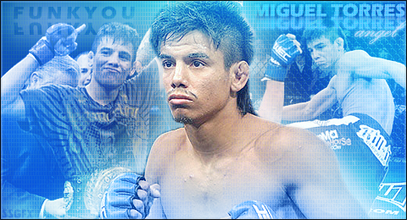 MMAFFL Record 4-1
I can't understand why ALL media outlets credit the crappy ratings on the last CBS card to the absence of Carano and Slice. There was NO PRESS for that event beforehand. No ads on CBS hyping the Lawler-Smith rematch.

That card was doomed before it began by lack of promotion.

Even hardcores had trouble remembering this event.
---
Don Frye's Mustache > Kimbo's Beard
Quote:
Pro Elite's 10Q Filing
Quote:
by
Michael Rome
on
Aug 20, 2008 9:08 AM EDT
in
News
Pro Elite
filed its quarterly repor
t, and it is not pretty. There is a ton of information in the report, and I haven't read the entire thing, but here are the key issues.
They are actively seeking financing: The only word that can really describe their financial situation is "desparate." They need $3 million in financing, and that is just to get to the end of the year. Investors are starting to realize after the failure of the IFL that investing in MMA can be disastrous.
They have lost unbelievable amounts of money: Over a period of 6 months they lost nearly $25 million. In the quarter leading up to June 30, 2008, they lost $18 million. This was the quarter with their big show on CBS.
CBS is barely paying them anything: CBS and Showtime paid them $900,000 for their show in May, and they had to pay $500,000 in production costs to get it. This is cheap programming for CBS, they are not really all that invested in it.
It gets worse than this: This report only covers through June 30, 2008. They surely lost a hell of a lot more on their July show.
To be frank, I think the situation is borderline hopeless for EliteXC. They need serious funding to keep taking these losses, and the only way they can pull out of the hole they are in is to do amazing numbers in October...which would require spending a lot of money in advertising and bringing in big names. Even if shows do a decent number, I do not see light at the end of the tunnel. They will still be big money losers.
As far as Pay Per View goes, I don't see it being a success, even with Kimbo Slice and Gina Carano. By the time they do it in 2009, a lot of the curiosity will be gone, but the even bigger issue is their lack of regular television. They are only doing shows once every three months, it works on a free basis, but we're yet to see that model work on Pay Per View. Even if it does, and the show does 300,000 buys, which I find unrealistic, they still are losing so much money so fast that it wouldn't make up for the losses.
If they do go down,I don't think anyone should dance on their grave. They took a good shot at it, but competing with the UFC may be impossible unless you get a dedicated billionaire willing to give up a significant portion of his fortune to fight them.
Note: Feel free to add anything you find in there of value to the comments and I'll edit it in. Also correct anything if I'm mistaken, this is complicated and dense stuff.
More gloom and doom not so much boom.
---
Amateur
Join Date: Apr 2008
Posts: 115
Quote:
I can't understand why ALL media outlets credit the crappy ratings on the last CBS card to the absence of Carano and Slice. There was NO PRESS for that event beforehand. No ads on CBS hyping the Lawler-Smith rematch.

That card was doomed before it began by lack of promotion.

Even hardcores had trouble remembering this event.
this is the truth! i only feel bad for the fighters. i have two of my instructors and good friend are part of EliteXC and what do they do afterwards...?
Currently Active Users Viewing This Thread: 1

(0 members and 1 guests)
Posting Rules

You may post new threads

You may post replies

You may not post attachments

You may not edit your posts

---

HTML code is Off

---