Quote:
Do you have any proof to back up your notion that Kimbo is a bare knuckle boxer?
Multiple videos of him competing in Bar Knuckle Boxing matches.
Quote:
Do you have an interview where he states that he is a bare knuckle boxer? Everything ever written about him states he is a street fighter. I have yet to see something that says he is a bare knuckle boxer..
Lol, yeah. And Tank is a Pit Fighter, whatever the hell that is.
Quote:
Just because the rules may resemble BKB doesn't mean Kimbo is a bare knuckle boxer.
A man who competes in BKB matches in a Bare Knuckle Boxer, a man who competes in street fights is a street fighter. Now since I have seen many instances of him competing in what appears to be bare knuckle boxing matches and never seen a single street fight he has been in, I am going to go with him being a bare knuckle boxer and not a streetfighter, despite what his marketing says.
Now then, do you have any proof to back up the notion that a lot of you have that Kimbo is a NHB/street fighter? NHB/Street fight he has been in, things of that nature?
Technically, Kimbo is a backyard bare knuckle boxer from the street.
But seriously, the street fighter title does imply that he was fighting NHB, which isn't the case.
---
Don Frye's Mustache > Kimbo's Beard
mjbish WTF? I cant believe this is even you posting, go watch the bouncer fight, if I remember correctly he knocks Kimbo down and then hits Kimbo when he is down, Kimbo's entourage does indeed come in and raise a stink about it, in turn Kimbo knocks the big guy down and proceeds to do exactly the same thing which his entourage loves, his fights are indeed BNB but the problem is the only one who is allowed to bend or break the rules apparently is Kimbo since his entourage enforces them.
---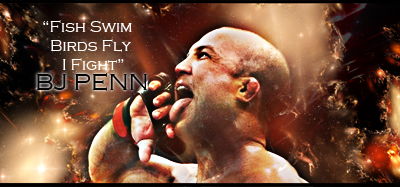 "If you get hit and it hurts hit him back you not knocked out yet."-Joe Doerksen
The Toxic Terrors (FFL)
Demetrious Johnson*Eduardo Dantas*Emanuel Newton*Will Brooks*Michael Page
Idk to me if both guys aren't following the same rules then it's not a BNB match and it's more a street fight. I'm not as schooled in BNB like you guys are but to me BNB seems like a glorified street fight with rules but thats just my opinion. You are right tho that Kimbo is the only one allowed to bend or break whatever rules are established.
On a Rampage

Join Date: May 2007
Posts: 1,845
Quote:
No, he did not. James Thompson got knocked down, and the fight was stopped prematurely. Clearly you never even saw that fight.
Nice try you almost pulled off a save, but we both know that you didn't know that he had lost to butterbean and are now trying to make up for it.
Quote:
One does not cheat in a street fight, as a street fight doesn't have rules.
You were the one that said Gannon cheated. If someone cheats, they must have broken some rules. In Kimbo's alleged street fights, there were no kicks, knees, or grappling holds allowed.
Quote:
As for your last point, you are clearly an idiot so I am ending this conversation. I am sure being cocky, big and doing prison time is an adequate substitute for MMA training with Bas Rutten.
For all his training he doesn't do anything, but come out and swing away like he does in his street fights. His ground game hasn't improved. His cardio hasn't improved. He doesn't even have a descent sprawl. So I'm guessing he is either a) not taking his training seriously or b) thinks he doesn't need to listen to Bas.
Quote:
Originally Posted by TheNegation;644945
Yet you claim to have seen all his fights? Kimbo doesn't hit guys when they go down either, the closest he came was smacking that Adrian guy when they fought on the way down. The reason they jumped in was because hitting a downed opponent is clearly [B
against the rules[/B], and was in all of Kimbos fights excluding the Gannon fight where everything went out the window. The didn't jump in in the Chico fight when he got rocked.
They also jumped in when he threw knees and tried a guillotine. I don't know how many street fights you've been in, but I never knew that you had to let a guy get back up. Also bare knuckle boxing is a sport. There are bare knuckle boxing tournaments, especially in the UK. Kimbo has never competed in an actual bare knuckle event. I think it's funny that you called me an idiot and no one in this board thinks you have any idea what you're talking about.
Nice try man, in future don't use fights you've never seen to back up your points.
Ah it's turned green again.
And by no-one I presume you mean just you and MJbish?
---
Last edited by TheNegation; 08-23-2008 at

03:27 AM

.
On a Rampage

Join Date: May 2007
Posts: 1,845
So wait you're saying there has never been a real bare knuckle boxing champion, because I'm sure John L. Sullivan would disagree with you. Also what about the Muay Kaad Chauk tournament in Thailand. Bare Knuckle boxing in it's purest form allowed headbutts, elbows, even knees. There are still plenty of underground tournaments, but you're right that most aren't sanctioned. The difference between Kimbo and the guys that compete in these events is a boxing knowledge. Kimbo has no boxing knowledge.
Currently Active Users Viewing This Thread: 1

(0 members and 1 guests)
Posting Rules

You may post new threads

You may post replies

You may not post attachments

You may not edit your posts

---

HTML code is Off

---