View Poll Results

: Who Wins?

Robbie Lawler
5
83.33%
Joey Villasenor
1
16.67%
Voters: 6. You may not vote on this poll
EliteXC considering Lawler/Villasenor 2 for November 11th
---
Quote:
Originally Posted by MMAJUNKIE
Despite EliteXC middleweight champion Robbie Lawler (16-4) stating he might take the remainder of the year off after a July victory over Scott Smith, MMAjunkie.com (
www.mmajunkie.com
) has learned that Lawler may return as soon as November.
Sources close to the bout today revealed to that a rematch between Lawler and Joey Villasenor (26-6) is "pretty much a done deal" for EliteXC's Nov. 8 card. The event is scheduled for broadcast on premium-cable network Showtime.
EliteXC Vice-President Jared Shaw's recent comments to MMAjunkie.com would seem to confirm the possible match-up.
"Joe [Villasenor] will definitely be appearing sometime in the fall," Shaw said. "And he's definitely in line for a world title shot."
Although Villasenor recently lost the opportunity to fight in front of his hometown after the cancellation of EliteXC's Sept. 20 show in New Mexico, the Albuquerque-native may now have an opportunity for both a title and revenge.
Lawler and Villasenor have faced each other once before. In Oct. 2006 Lawler stunned Villasenor with a flying knee en route to a 22-second TKO victory. Villasenor recently told MMAjunkie.com he would love a second opportunity with Lawler.
"[Lawler] caught me with his first right, he dazed me, and the rest is history," Villasenor said. "Ever since that night I think about it and him all the time. ... I would really like the opportunity to compete against him again."
Lawler has won five-straight bouts and is currently WAMMA's fifth-ranked middleweight. The fight would be Lawler's third title defense in less than six months.
Lawler's potential early return to action could signal EliteXC's commitment to building momentum within the financially-burdened ProElite brand. Recent SEC filings have shown huge financial losses for the company.
With heavyweight champion Antonio Silva out following a drug-test failure and lightweight champion KJ Noons unwillingness to fight Nick Diaz, the company was in need of another title fight to market after their Oct. 4 CBS broadcast.
Source:
http://mmajunkie.com/news/5130/lawle...or-elitexc.mma
Will Villasenor have more success in the cage then he did the ring against Lawler? I think not he will get knocked out in the first.
---
[
I think he'll have more sucess but onnly to say I think he'll make it through at least the first minute, Lawler is the better fighter but there is something to be said about trying to come back and fight the guy who destroyed you in 30 seconds, that has to take a little bit of your soul.
---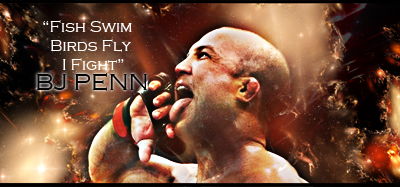 "If you get hit and it hurts hit him back you not knocked out yet."-Joe Doerksen
The Toxic Terrors (FFL)
Demetrious Johnson*Eduardo Dantas*Emanuel Newton*Will Brooks*Michael Page
I don't think Villasenor can strip Lawler. Joey is good, but I just think it will take a great fighter on top of his game to beat Lawler right now.
---
_RIVALS TOP 10

ANDERSON "THE SPIDER" SILVA
JAKE SHIELDS
NICK DIAZ
EDDIE ALVAREZ
JUNIOR "CIGANO" DOS SANTOS
GILBERT MELENDEZ
MAMED "THE CANNIBAL" KHALIDOV
HECTOR "SHANGO" LOMBARD
CAIN VELASQUEZ
GEGARD "THE DREAM CATCHER" MOUSASI

I'd feel comfortable picking Lawler, 2nd round tko.
I'd rather see Lawler - Shamrock. I think everyone would.
---
_RIVALS TOP 10

ANDERSON "THE SPIDER" SILVA
JAKE SHIELDS
NICK DIAZ
EDDIE ALVAREZ
JUNIOR "CIGANO" DOS SANTOS
GILBERT MELENDEZ
MAMED "THE CANNIBAL" KHALIDOV
HECTOR "SHANGO" LOMBARD
CAIN VELASQUEZ
GEGARD "THE DREAM CATCHER" MOUSASI

Currently Active Users Viewing This Thread: 1

(0 members and 1 guests)
Posting Rules

You may post new threads

You may post replies

You may not post attachments

You may not edit your posts

---

HTML code is Off

---