"I does work." - Brett Rogers
I love the fact Rodgers is punking out Kimbo at every opportunity, alot of fighters have called out Kimbo but none of the words being exchanged have a legitimate chance of becoming a fight, a Rodgers fight is very possible and at some point Kimbo needs to step up or he becomes a bitch ,Rodgers knows this and is putting Kimbo on the spot.
---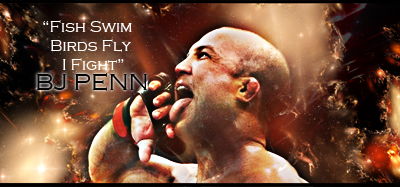 "If you get hit and it hurts hit him back you not knocked out yet."-Joe Doerksen
The Toxic Terrors (FFL)
Demetrious Johnson*Eduardo Dantas*Emanuel Newton*Will Brooks*Michael Page
Quote:
I'm happy that their is a heavyweight in Kimbos division speaking out against him and calling him a fake. Staged or not. I like that Rogers is calling Kimbo out so tough.
I'm glad about that too but a shitty fighter beating an even shittier fighter doesn't prove much. We all already know how Kimbo sucks and even if he loses to Rogers his internet fanboys will call it a fluke and EXC will play it up like it didnt happen or was controversial.
Quote:
"I does work." - Brett Rogers
And he do's it, too, from what I hear.
You might not like the way he says it, but I'll be damned if the man isn't speaking the truth.
Gotta love the Fred Ettish reference.
Quote:
"one in which he calls Kimbo "more myth [than] Sasquatch, Chupacabra and a [expletive] unicorn combined" and Shamrock "103 years" old and a "Jurassic MMA" fighter"

Love the fact he brings Unicorns in the mix, What's next a friggin Liger?
EliteXC needs more sound bites of this guy if hes going to be dropping insults involving goat suckers and winged horses.
Ligers are real!!! Don't let that damn Napoleon make you think otherwise
---


"Are you seeing planes? Is your name Tattoo? Because I swear to God, you're living on Fantasy Island"
Quote:
Ligers are real!!! Don't let that damn Napoleon make you think otherwise
holy guacamole!!! that think is huge, i want one
DAMMIT!!! i wanted this fight to happen sooo bad!! i been tellin people at the bars and shit to watch the next CBS show as its supposed to be Kimbo v Grimm, and Kimbo was gonna get KTFO!! crap....


and yeah the Stuff him next to Sevrn and havem endlessly circle eachother was pimp!!


Cabrini Green?!?! i didnt know he was a Chicago boy?!? there another Cabrini Green... and its as bad or worse then the one here?!?!
---
Made by DP
R.I.P. Evan Tanner, you will be missed....
WWNPHD?
Lightweight
Join Date: Nov 2006
Posts: 1,916
"More sham than rock"

That is just an excellent line, the unicorn line is also top notch. I want to know who is writing Roger's copy, they need a promotion.

I know Kimbo is supposed to win this but if Thompson can give him that much trouble that we can't discount Ken totally. If Ken was smart enough to take it to the ground he could probably at least lay on Kimbo enough to win a decision. Of course betting on Ken doing something smart is.....you know.
Currently Active Users Viewing This Thread: 1

(0 members and 1 guests)
Posting Rules

You may post new threads

You may post replies

You may not post attachments

You may not edit your posts

---

HTML code is Off

---