The Top 5 Fights of the Year, So Far ( Sherdog )
---
Quote:
As we enter the final throes of 2008, the time is nigh to start declaring the best bouts of the year so that the last few months can completely change everything and leave my list in tatters.
But hey, everyone likes looking back and 2008 has been generous to the MMA fan, as we've been treated to a never-ending parade of top-shelf bouts that have already sparked debate about which deserve to be remembered.
Below you'll find a collection of bouts that run the gamut from significant to surprising to just plain spectacular, so fire up the DVD player and load up the MMA collection for a stroll down short-term memory lane.
5. Miguel Torres (Pictures) vs. Yoshiro Maeda (Pictures)
When it comes to the lighter weight classes, MMA fans are typically drawn as a bunch of close-minded clods obsessed with watching out-of-shape heavyweights play some glorified version of Rock 'Em Sock 'Em Robots until someone hits the ground more out of exhaustion than damage.
The WEC is doing a lot to change that perception. And at WEC 34 on June 1 in Sacramento, Calif., the bantamweight division had a long overdue and altogether unexpected coming-out party.
Anyone who's been paying attention knows that Miguel Torres (Pictures) is to the bantamweights what Bo Jackson is to video game football -- that is, the unquestioned ruler of all that he surveys. The problem with that is no one gets particularly excited about a tiny guy with a wolf-cut picking apart other tiny guys.
Enter Yoshiro Maeda (Pictures), who was brought in to replace the chronically injured Manny Tapia (Pictures). Now, fighting Torres is enough of a nightmare given his preternatural skill, but doing it on short notice to boot should put you on the short list for the Darwin Award.
Yes, Maeda lost on a doctor's stoppage. But in defeat he'll forever be remembered as the first man to truly stand up to the assumed dominance of Torres and actually give him a scare inside the cage. More importantly, he'll always be a part of the fight that entrenched the bantamweights in the consciousness of the MMA masses.
4. Antonio Rodrigo Nogueira (Pictures) vs. Tim Sylvia (Pictures)
Photo by Sherdog.com
"Minotauro" rallied to capture the
UFC heavyweight title back in
February against Tim Sylvia.Let's face it, title fights rarely live up to the advance billing. Hour after hour of prefight hype gets burned into the minds of fans and often leaves the product itself to play out in anticlimactic fashion.
Every now and then, however, the hype can't live up to the fight and we get treated to the kind of prizefight that is both memorable and significant. The interim UFC heavyweight title bout in February between Antonio Rodrigo "Minotauro" Nogueira and Tim Sylvia (Pictures) was that kind of fight.
After building a career on gutting out horrific beatings and pulling submissions out of thin air like a jiu-jitsu David Blaine, "Minotauro" had to go to the well one more time against the titanic Tim Sylvia (Pictures), who had looked set to become the first man to break the will of the seemingly indomitable Nogueira.
Two rounds of Sylvia bashing Nogueira's face into grade-A hamburger had many writing the Brazilian's eulogy. Then just like that, it happened.
Nogueira finally got Sylvia on the floor, and in a flash of flailing limbs countered by precise movements, "Minotauro" executed a beautiful guillotine choke transition as the lumbering Sylvia attempted to escape back to the feet.
The world was reminded again that as great as Fedor Emelianenko (Pictures) is, no one knows drama like Nogueira.
Not even TNT. Sorry, "Law & Order" reruns will only get you so far.
3. Tatsuya Kawajiri (Pictures) vs. Eddie Alvarez (Pictures)
Sure, you can win an MMA fight without landing a single blow, but where's the fun in that? Sometimes, a good old-fashioned brawl is in order and the lightweight grand prix finals at Dream 5 in July delivered just that.
The players were perennial top lightweight Tatsuya Kawajiri (Pictures) and newly christened gaijin superstar Eddie Alvarez (Pictures). Calling this an exciting fight would be like saying Hot Pockets are just "OK" when in fact they are God's gift to human taste buds. For seven minutes and 35 seconds straight we got to see Kawajiri and Alvarez prove once and for all that an MMA fight can, surprisingly, be even better than a Hot Pocket.
The momentum changed hands with seemingly every passing second. It was the foreigner Alvarez, however, who found the intestinal fortitude to put a stamp on the match with a hellacious blitzkrieg of punches that sent Kawajiri to la-la land and forced a referee's stoppage.
I don't know about you, but if a fight can get me to bust out the Howard Cosell voice and start yelling, "Down goes Jiri! Down goes Jiri!" it probably merits some recognition.
Stephen Martinez/Sherdog.com
Eddie Alvrez (left) and his iron
chin highlight Rios' list twice.2. Joachim Hansen (Pictures) vs. Eddie Alvarez (Pictures)
The Dream lightweight grand prix was supposed to be a ready-made highlight reel for the native sons of Japan. Bold-print names like Aoki, Kawajiri and Ishida headlined a field that was seemingly designed to coronate a hometown golden boy for the still-nascent Dream promotion.
With that in mind, no one was particularly concerned with the quarterfinal bout in May at Dream 3 between Nordic jiu-jitsu specialist Joachim Hansen (Pictures) and relatively unknown Philadelphian Eddie Alvarez (Pictures).
A few scant seconds later, the MMA world was on the edge of its seat as a Norwegian and an American put on a world-class show in Japan that was as intense a quarterfinal bout as you'll ever see.
To even call it a quarterfinal bout would be an insult. The fight turned out to be the de-facto tournament final thanks to the severely botched bracketology that seems to mar every MMA tournament. Regardless, every facet of the sport was on display in this one. The rugged boxing and ground-and-pound of Alvarez clashed with the gangly muay Thai and jiu-jitsu of Hansen with the results capturing the paradox of beautiful violence that defines MMA.
For anyone who would scoff at such an idea, you need only look at the aftermath of the bout. Hansen and Alvarez, out of breath and out of time, knelt to each other and embraced after no doubt leaving a part of their souls inside the ring. At that point, the decision that would eventually go to Alvarez seemed, at best, secondary to what had unfolded before it.
1. Quinton Jackson (Pictures) vs. Forrest Griffin (Pictures)
For all the unnecessary bellyaching about the decision and the subsequent "Cops"-inspired hysteria by the deposed champion, the light heavyweight title tilt between Quinton "Rampage" Jackson and Forrest Griffin (Pictures) at UFC 86 in July will, eventually, be remembered as the fistic equivalent of a John Williams film score.
Full of ebb and flow with thundering highs and painfully tense lulls, the drama was only heightened by the fact that Griffin was an underdog in the minds of bookies and the hearts of fans.
A disastrous first round for the golden goose of "The Ultimate Fighter" seemed to be the prologue for another uneventful UFC title bout. Like any good drama, however, the bout quickly turned as Griffin landed the leg kick heard 'round the world in the second round and had the incumbent champion laboring to escape with a sliver of hope.
How the next three rounds unfolded is more a matter of perception than fact. The two men fought tooth and nail with no one quite certain of who would leave the arena with the gold. And while many fans were left puzzled when Griffin was declared the winner, everyone should realize and appreciate that only a prizefight can create drama this good.
http://www.sherdog.com/news/articles...r-so-far-14202
---

Kovalev - Golovkin
Flyweight
Join Date: Jun 2008
Location: The Barn
Posts: 408
This list is too main-event-centric(if such a term exists). I'm impressed that BOTH of Alvarez's fights were included, however. Rampage/Forrest? Wouldn't have made this list if it wasn't a title fight with oodles of hype leading up to it. Big Nog/Sylvia had a great finish, though it was hardly the stuff that FOTY contenders are made of.
Where's Reljic/Gouveia?
Wiman/Tavares?
Jean Silva/Imanari?
FABER/PULVER?
Let the list of fights more top-five-worthy than some of the fights listed begin.
---
My milkshake brings all the girls to the barn.
MOO!
#RUSH11/17/12
Jean Silva/Imanari?? Nooo way, that only lasted like 2 mins. It was cool while it lasted especially the end, but no way FOTN top 5.

I don't agree with this list much.
---
Fedor fights I want to see..
Fedor vs. Josh Barnett
Fedor vs. Randy Couture
Fedor vs. Tim Sylvia -
DEMOLISHED
Fedor vs. Andrei Arlovski -
DEMOLISHED
hmmmmm, i wonder how many become reality..
2007
no way rampage vs forreest is no1. i even have maia vs macdonald ahead of that
---

Kovalev - Golovkin
Rothwell/Arlovski should have made the list, Pulver/Faber, but i guess at only 5 they can be forgiven.
---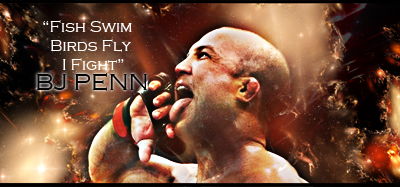 "If you get hit and it hurts hit him back you not knocked out yet."-Joe Doerksen
The Toxic Terrors (FFL)
Demetrious Johnson*Eduardo Dantas*Emanuel Newton*Will Brooks*Michael Page
Good list except for the most important part...number 1.

Bump both of alvarez's fights up 1 spot, take out rampage forrest, and add in maia jmac at number 3 and we're looking pretty solid.
---
11th (+27)
Wanderlei SIlva
Rich Franklin
Josh Koscheck
Joachim Hansen
-I came|I saw|I failed-
Join Date: Mar 2007
Location: The plazzVan
Posts: 9,734
Quote:
Alvarez-Kawajiri should have been no. 1.
Ishida vs Jung Bukyung
Ishida vs Uno
Aoki vs Uno
Penn vs Sherk (kind of)
All better than #1 imo.
I actually have rampage Forrest as my favourite fight this year that was only slightly ruined by soem fans' perceived controversy.
---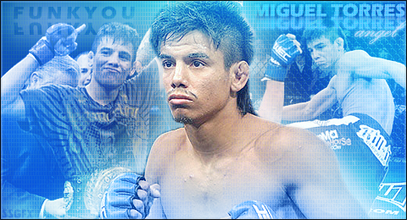 MMAFFL Record 4-1
Quote:
Ishida vs Jung Bukyung
Ishida vs Uno
Aoki vs Uno
Penn vs Sherk (kind of)

All better than #1 imo.
I think Forrest/Page was better than Penn/Sherk, It was up and down, Penn/Sherk was just one sided and a let down considering so many people were having trouble picking it before hand.
On the other Jackson/Forrest everyone thought Jackson had it in the bag before the fight and it was very close.
The others I didn't think were anything special, although I enjoyed Uno's performance against Ishida.
---
Fedor fights I want to see..
Fedor vs. Josh Barnett
Fedor vs. Randy Couture
Fedor vs. Tim Sylvia -
DEMOLISHED
Fedor vs. Andrei Arlovski -
DEMOLISHED
hmmmmm, i wonder how many become reality..
2007
Currently Active Users Viewing This Thread: 1

(0 members and 1 guests)
Posting Rules

You may post new threads

You may post replies

You may not post attachments

You may not edit your posts

---

HTML code is Off

---