Dana "This sport needs more Scott Cokers"
---
http://mmajunkie.com/news/5162/scott...es-curtain.mma
Dana actually says something nice about another company. Maybe Dana just hates when people run MMA companies stupid?
This is a great article and I think it's a good read for anyone out there who thinks there is no successful MMA org besides UFC.
And for the record before it's brought up in this thread. Strikeforce is not and never was owned by Pro Elite.
I think its got to do with Strikeforce just doing its own thing, Elite XC and Affliction flap there gums about how they are the future of the sport and are gonna pass the UFC by, they are more worrried about the UFC then putting on there own entertaining shows.

I'd rep you but I gotta spread.
---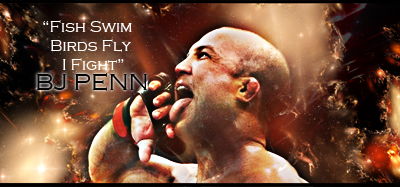 "If you get hit and it hurts hit him back you not knocked out yet."-Joe Doerksen
The Toxic Terrors (FFL)
Demetrious Johnson*Eduardo Dantas*Emanuel Newton*Will Brooks*Michael Page
I would agree to a point but I also think it has to do with Coker not running out and trying to sign every big free agent out there. Now he signs some great fighters but he signs fighters that he needs. They have also made stars out of a couple of guys Thomson, and Cung are examples of that.

Now Something they do other companies don't is they don't go out and try to do shows all over the country. They have a strong fan base in Cali so they do a lot of shows in Cali and move around the west coast.

I mean for some reason Elite XC and the IFL when it was around thought they could do shows anywhere and be successful they were obvoiusly wrong and have low attendence numbers at a lot of events.

Also don't worry about the rep I tried to rep u yesterday and I couldn't either.
Maybe Dana White said that cause hes being honest or maybe cause he knows Strikeforce is not a threat to his organization... Either way it seems like this guy knows how to run things the right way without getting caught up in all the flash and glam.
Considering Strikeforce is the only promotion with major fighters besides the UFC making money I highly doubt it's because Dana doesn't see Strikeforce as a threat.

I think Dana knows that Strikeforce isn't going to try and expand to fast but in a couple of years Strikeforce is defiantly going to be a force to be reckoned with.
Rangers rule
Join Date: Nov 2007
Location: Glasgow, Scotland
Posts: 2,330
that was a very good read i'd rep ya but the forum gods are denying it but it took me 3 attempts to load your thread so one step at a time
---

Thanks to Plazz for the awesome sig
http://www.mmaforum.com/hall-fame/47...-plazzman.html
Show him respect
Zuffa has talked a lot with Coker in the past, and he is a quality promoter the guy is making good money. But it's only in California, they're expanding though and unlike most promotions outside the UFC have made/promoted stars.

I know Dana and Coker have recently talked about a deal with Cung Le fighting under the UFC banner.
Really I hadn't heard to much abuot that Terry.

And yea they have done a show in Washington already and they are expanding even more now.

2011 they should be a nationwide promotion.
I didn't know anything about Scott Coker before reading this article, but he seems like a very solid guy and a smart business man.

Unless Dana has an alterior motive, him speaking highly of another fight promoter speaks volumes.
This takes me back to the thread about who is the best promoter in MMA that happened a while back. Coker is doing a great job by running a profitable org when seemingly no one thought it possible to do so unless you were the UFC.
---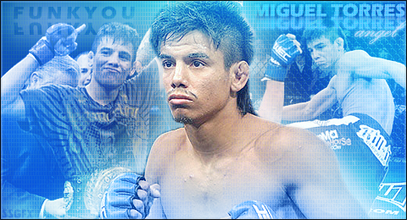 MMAFFL Record 4-1
Currently Active Users Viewing This Thread: 1

(0 members and 1 guests)
Posting Rules

You may post new threads

You may post replies

You may not post attachments

You may not edit your posts

---

HTML code is Off

---