Banned
Join Date: Feb 2008
Posts: 417
Ken Shamrock: "I want to dominate him"
---
Ken Shamrock talks about his upcoming clash with Kimbo.
On his upcoming clash with Kimbo Slice...
"They contacted my agency and offered the fight. I was instantly surprised that they wanted to give me this opportunity and I welcomed it."
"I wanted it since the England fight. We were in talks back then and it was supposed to happen. Due to some unforeseen issues, it wasnít set up as planned, but now Iíve got it."
"Kimbo is big, strong and has that mean look. He has great marketability. As for skills, he is way behind the 8 ball. He started his reign on top way too soon. He needed to be groomed more."
"He doesnít have a ground game. In looking at that fight, if anyone thinks that it will work out the same way with me, itís not going to happen. I bring out the best in everybody that I fight because of who I am."
"I'm looking at this fight just like any other. He's an opponent across from me that is dangerous and as long as I stick to my gameplan, then I will beat him."
"Winning! Raising my hand; that's all I am looking for. I want to dominate him and get my hand raised."
He talks more about the fight, fighting Frank and some other stuff in the full interview:
http://www.fighthype.com/pages/content3342.html
Banned
Join Date: Feb 2008
Posts: 394
I hope ken takes him to the ground.If he does, theres about a 80% probability ken will submit kimbo, as he has zero ground game.
c'mon you can do it Shammy, you are the one to beat him,
just like you were the one to beat Tito
but in all seriosness id love to see him win, that would be classic, because kimbo fans would either deny it or they would think shamrock is the best heavyweight.
that would make me lol
---
in order to win he need to come out with sideburns and be ready to use the flying ankle lock.
he needs to break someone's ankle again for redemption LoL
but in all seriousness he needs to come out with that killer instinct that he use to have in his prime and get his head in the game. I don't know where his head was in his last fight. Maby he needs randy to develop a game plan for him.
i have to hand it to him the guy is a warrior
---
"The fat man flies at midnight"
---
Last edited by americanfighter; 09-03-2008 at

12:18 AM

.
Middleweight
Join Date: Jun 2008
Location: Alabama
Posts: 2,898
i hope ken wins this i really do
I'll obviously advance Ken up to god-like status as I have done with other fighters such as Eddie Sanchez and Art Jimmerson.
---
Jack Johnson: Boxing's greatest Heavyweight champion.
Rangers rule
Join Date: Nov 2007
Location: Glasgow, Scotland
Posts: 2,330
I wanna be rich doesnt mean its going to happen.

I wish Ken all the best one more win Ken then retire, seriously.
---

Thanks to Plazz for the awesome sig
http://www.mmaforum.com/hall-fame/47...-plazzman.html
Show him respect
He'll need his Godlike sideburns to win this one. Hell, he may even need to go a step beyond and borrow both Frye's mustache and Arlovski's beard. Although, this combination of awesome, mythic, supernatural facial hair would destroy even the hardest of men.

Shamrock, All Our Base Are Belong To You.
He wants to Dominate everyone he fights but it just doesn't happen.. Kimbo will KO him in the 1st
---
.:H.O.F. Inductee:.
.:GFX-H.O.F. Inductee:.
The problem with Ken's last fight was his 'do; buzz cut with no sideburns.

If he goes back to the sideburns with purple undies, he will dislocate big bastard's ankles and go out with redemption. I have a feeling he will have the focus of yesteryear for this last fight.

Bas knows all to well about Ken's leg-locks.
---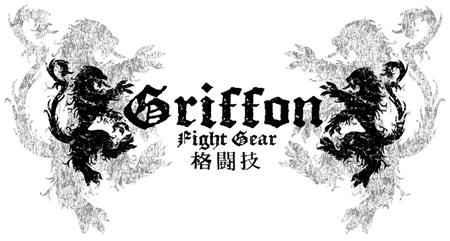 Hot MMA apparel, unique designs, fair prices. Find your MMA legacy.
PRIDE Never Dies, it becomes a DREAM.
Currently Active Users Viewing This Thread: 1

(0 members and 1 guests)
Posting Rules

You may post new threads

You may post replies

You may not post attachments

You may not edit your posts

---

HTML code is Off

---