Kurt Angle Signs MMA Deal?, Fighting Randy Couture?
---
Quote:
- During an appearance on the "Bubba The Love Sponge Show" on Friday morning, former TNA World Champion Kurt Angle mentioned that he has signed a contract with an undisclosed MMA promotion and that his MMA career "could pick up in late-2009".
Bubba, a close friend of Kurt's, kept pressing Angle about which company he signed with and when he mentioned that Angle had signed with the UFC to take on Randy Couture sometime next year, Angle did not deny or confirm those claims. We all know how things tend to fly out of Angle's mouth, especially on these radio interviews, so take it for what it's worth.
http://www.wrestlingattitude.com/hea..._from=&ucat=2&
---

Kovalev - Golovkin
Kurt makes me laugh
It's a shame, (like i've said many times before) that MMA didn't pick up 10 years ago, then he could've made a brilliant transition. Now, he's been through way too much.
---
Fedor fights I want to see..
Fedor vs. Josh Barnett
Fedor vs. Randy Couture
Fedor vs. Tim Sylvia -
DEMOLISHED
Fedor vs. Andrei Arlovski -
DEMOLISHED
hmmmmm, i wonder how many become reality..
2007
I want to see him getting KTFO, because i always had a feeling that he thinks that MMA is easy or smth.
I wish all these new interviews and crap would just stop popping up, this is simply never going to happen. Ever.
How old is this guy anyway? He will get like 5 fights in before he retires if he actually does transition to mma.
I actually wanna see Randy vs. Angle fight after Randy has fought Brock, Nog and Fedor.
Not because it would be a good fight, but because I wanna see mr. gold medal being tossed around and G&Ped by Randy.
---
"When I land that left hook, the fight will be over."
-Paul Daley (He called it!)
Like everyone else already knows, it's not going to happen for all the right reasons.
The only possible fight that would intereat me is if Elite XC did Angle/Kimbo because I have so much distain for both I would just hope they managed to physically mame each other.
---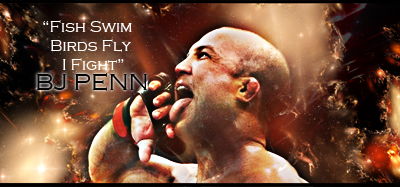 "If you get hit and it hurts hit him back you not knocked out yet."-Joe Doerksen
The Toxic Terrors (FFL)
Demetrious Johnson*Eduardo Dantas*Emanuel Newton*Will Brooks*Michael Page
Currently Active Users Viewing This Thread: 1

(0 members and 1 guests)
Posting Rules

You may post new threads

You may post replies

You may not post attachments

You may not edit your posts

---

HTML code is Off

---