View Poll Results

: Do you agree?

Yar
10
27.03%
Nar
27
72.97%
Voters: 37. You may not vote on this poll
Here's what I think.....
---
Thread stolen from Plazz.

Anyway, referees should not have the power to stand up fighters or seperate them from the clinch at any stage. It's ridiculous and favours stand up fighters, and this is a sport, not sports entertainment.

To give an analogy from one of the most boring stand up fights we have ever seen, how would you feel if the ref had stopped Arlovski and Werdums match and instructed Arlovski to get in Werdums guard, or placed them in a neutral clinch, due to the lack of stand up action?

Entertaining fans is not a legitimate reason to interfere with a fight.
Considering its something every major org does to keep the pace of the action going, I don't think you'll see that particular rule going away anytime soon.
---
Everybody good, plenty of slaves for my robot colony?
International Stalker
Join Date: Nov 2006
Location: San Diego
Posts: 5,203
In principle it's bad, in practice I don't care. But I do agree.
---
Credit to ThaMuffinMan
I disagree, the ground fighter is obviously doing nothing to better his position or to garner points, the stand up no only gives the stand up fighter and opportunity but also for the ground fighter to garner point with a take down which will hopefully place him in a position that he is better able to make use of.
---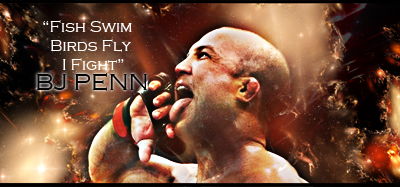 "If you get hit and it hurts hit him back you not knocked out yet."-Joe Doerksen
The Toxic Terrors (FFL)
Demetrious Johnson*Eduardo Dantas*Emanuel Newton*Will Brooks*Michael Page
I agree. Also, if not much is happening in the stand up, the fighters should be placed in a clinch, giving the standup fighter a chance to earn points by defending a takedown.
-I came|I saw|I failed-
Join Date: Mar 2007
Location: The plazzVan
Posts: 9,734
Fine, Ill agree to your idea if you agree to mine.

This gets kinda annoying at times. I shall elaborate more later.

Although, I'm in big favour of striking in MMA, but it's about fairness.
RNC - the fighting mans lullaby

Join Date: Sep 2008
Location: Somewhere between Hell and Earth
Posts: 1,849
I think its an integral part of keeping alot of fans happy. If it wasnt for this rule, MMA would likely have folded or declined a long time ago. Sad but true in my opinion.
I'm sorry but even as a big fan Sakuraba vs Royce 1 was just not worth the time. Well, maybe for me, but not the average fan. There is a fine line between strategy and stalling.
---
Everybody good, plenty of slaves for my robot colony?
Banned
Join Date: Apr 2007
Posts: 1,393
I disagree.. if there were no standups you could win fights by just neutralizing your opponents offense.. and just lay on him for 3 rounds. At which point.. MMA would be ruled by strong wrestlers with good sub defense... actually their sub defense would only have to be mediocre because they wouldnt have to do much on the ground.. they could just hold their opponent there.. which be pretty easy to avoid submissions if you werent very active.
Currently Active Users Viewing This Thread: 1

(0 members and 1 guests)
Posting Rules

You may post new threads

You may post replies

You may not post attachments

You may not edit your posts

---

HTML code is Off

---