Banned
Join Date: Feb 2008
Posts: 417
Antwain Britt: "I'll make a good fight with Chuck Liddell"
---
Antwain Britt talks about his upcoming fight, the TUF experience and some other stuff.
Quote:
On his upcoming fight this Saturday...

"Iím fighting a guy named T.T. Turner. Heís a fighter out of Louisville, Kentucky."

"I was supposed to fight Dan Severn. I was gunning for that fight. Dan wonít fight me. It seems to be a lot of guys out there that wonít fight me these days."

"I donít know too much about him. I know heís a Jiu Jitsu guy so I look for him to try and take me down and keep it on the ground."

On TUF...

"To tell you the truth man, itís a huge opportunity to be on that show and to be successful there, but Iím so glad I wasnít in the house with the rest of those idiots man. Itís crazy the stuff theyíre doing to each others food."

"In the initial interviews, they bring you out there and I think they have a pretty good feel for the guys who they are going to look at the most and fortunately, I was one of those guys."

On his future plans...

"I definitely want to work my way back up to the UFC. I had an unfortunate incident where I broke my hand, but Iím being called one of the most sought after free agents out there. Me and Tito Ortiz and thatís good company to be in with Tito so I just have to keep winning fights and hopefully, in the near future, I will be back in there."

"I believe I could hang with the elite light heavyweights in the UFC. I think Iíll make a good fight with Chuck Liddell, Rampage Jackson and all of those guys.
More in the full interview:
http://www.fighthype.com/pages/content3794.html
Who the f*** is Antwain Britt?
I see he is out of shape and bald, hmm seeing as he is 5-1 over nobodies and couldnt make it in Yamma Im sure he is quite sought after I mean why would you want Tito when you could have Antwain Britt now that is gonna draw the fans.
This is Antwain Britt and one of his "opponents"
---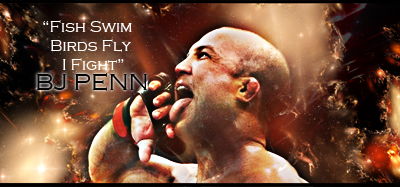 "If you get hit and it hurts hit him back you not knocked out yet."-Joe Doerksen
The Toxic Terrors (FFL)
Demetrious Johnson*Eduardo Dantas*Emanuel Newton*Will Brooks*Michael Page
Currently Active Users Viewing This Thread: 1

(0 members and 1 guests)
Posting Rules

You may post new threads

You may post replies

You may not post attachments

You may not edit your posts

---

HTML code is Off

---