Bobby Lashley MMA debut for Mixed Fight Alliance set for Dec. 13
---
Former WWE superstar Bobby Lashley will make his long awaited mixed martial arts debut at Mixed Fight Alliance: "There Will Be Blood" at the American Airlines Arena in Miami, Fla., on December 13.
No opponent has been named at this time, but that hasn't stopped local radio stations in the South Florida area from promoting the appearance almost two months out from the actual event.
Lashley was a three-time national champion collegiate wrestler at Missouri Valley College from 1996-1998. After college he turned professional and it wasn't long before the enormous and naturally gifted athlete made his way into the World Wrestling Entertainment (WWE) … the pinnacle of the industry.
WWE President and CEO Vince McMahon more or less brought Lashley in as a replacement for Brock Lesnar — who at the time had recently retired and now competes under the UFC banner. He needed a big buy like Lesnar who could come in and wow the crowd with his freakish size, strength and athleticism.
Ironically, Lashley is once again following in Brock's footsteps as he attempts to make the transition into the sport of mixed martial arts.
Lesnar — who will fight for the UFC heavyweight championship next month in only his fourth professional fight — has obviously already made his presence felt big time in the fight game. It's going to be interesting to see if Lashley can produce similar results.
It certainly doesn't hurt his cause that he gets his day-to-day training at American Top Team (ATT) in Coconut Creek, Fla., which has a sick stable of fighters, including heavyweights Antonio Silva, Jeff Monson, Thiago Alves, Gesias 'JZ' Cavalcante, Wilson Gouveia, Denis Kang, Thiago Silva and many others to train with and learn from.
Lashley is 32 years old, which isn't young in today's mixed martial arts world, so he'll have to learn quickly if he wants to make his mark. But his background in wrestling along with his size and strength advantage should provide him with enough of a base to be competitive on a big stage right away.
We'll find out on December 13.
Lashley is currently under contract with the American Fight League (AFL). The two parties inked a two-fight deal with an option for a third earlier this year. But like most of the other fighters under contract with the fledgling promotion, he still has the freedom to fight in other organizations so long as it doesn't interfere with any AFL obligations.
The promotion decided to hold off on its inaugural event until sometime in early 2009, clearing the way for Lashley to compete on the December 13 MFA show.
Jeff "The Snowman" Monson (26-8) is also expected to be in action at the American Airlines Arena along with Lashley. An opponent has not yet been named for him either at this time.
Source:
http://mmamania.com/2008/10/29/bobby...et-for-dec-13/
I hope he'll make some noise in MMA...
You know I actually like Lashley. I remember reading and interview where he was very humble, and said he realizes he needs experience to make it to the top. Also he, unlike Lesnar, trains with a great camp. Too bad unlike Lesnar he is definitely on steroids.
---
Forum Bets: 2-0
__________________________
Banned
Join Date: Apr 2007
Location: Montclair, NJ
Posts: 11,605
Lashley hopefully will come out and look good. He doesn't have the potential of Lesnar IMO but I think he could do pretty good.

Monson vs Ricco on this card looks really good so I think MFA will put on a good card.
Lightweight
Join Date: Oct 2008
Location: Trinidad and Tobago
Posts: 1,738
Quote:
Too bad unlike Lesnar he is definitely on steroids.
hmmm.....I dont know about all that
Quote:
hmmm.....I dont know about all that
Well he did get suspended under the welness policy at WWE and was pulled from headling a major even, although admittedly I can't remember which, due to getting busted for steroids.
Doesn't mean he still is using but in the past he definitely has.
---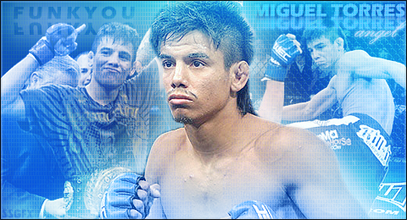 MMAFFL Record 4-1
Let him get some fights and than Bobby vs Brock would be a great fight..
---
.:H.O.F. Inductee:.
.:GFX-H.O.F. Inductee:.
He's fighting Joshua Franklin an MMA Newcomer also I hear he has a background in Boxing and BJJ.
Hopefully, Lashley will earn his invitation to the UFC HW division after a couple of wins against less known fighters, because this guy is also a huge PPV draw (like Lesnar especially given his recent success) and he could be very useful for the UFC. I'm sure he could perform admirably.
In two years him and Brock might be fighting for the spot as number one fighter in the world. I dont think they ever fought in the WWE does anyone know for sure??
Currently Active Users Viewing This Thread: 1

(0 members and 1 guests)
Posting Rules

You may post new threads

You may post replies

You may not post attachments

You may not edit your posts

---

HTML code is Off

---