View Poll Results

: How many of you guys are mma training?

MMA competing
1
1.45%
MMA training at gym (full contact sparring)
14
20.29%
BJJ
7
10.14%
Striking (muay thai, boxing, karate etc.)
20
28.99%
Watch it on TV
27
39.13%
Voters: 69. You may not vote on this poll
MMA Fanatic
Join Date: Apr 2007
Posts: 77
I'm training to be a cage fighter.
Quote:
You should be able to train Krav Maga then, which is quite similar to JJ, my friend trains in it in the UK and he loves it.

Training in subs is usually a good way of finding any MMA gyms available too.

GET RID OF THE LAZYNESS DUDE!!!!!!
thats funny..i didnt know they train KRAV MAGA in england
its actually not really a sport here..KRAV MAGA was invented in the army and its aim is to deal with terrorist - how to neutralize a armed attacker and stuff like that..not exaclly mma.
i guess u can learn stuff from there if u want..im not sure how legal it is to use all of it in the octagon doe
Krav Maga is a pretty tough full contact sport system invented by the Israeli army. Any full contact sport/MA is authorized in the Octagon I believe, as long as you don't break the rules.
MMA Fanatic
Join Date: Feb 2008
Posts: 23
Did Kickboxing/Muay Thai for 3 years back when I was in University. Did about 3 months of BJJ, but had to stop due to work commitments.

Now, I have a baby on the way, so I'll have no time for anything.
I watch mma but i also go to my kickboxing gym once a week and train in bjj/wrestling (spar) and do some kickboxing
im planning on starting some thai boxing and bjj training asap, but i need to clear my debt first before that happens. i have dreams of eventually competing in amatuer fights, with any luck i'll be able to turn pro
---
<--- the punch that started it all!
My current favirote fighters
Anderson Silva
Junior Dos Santos
Mauricio Rua
Alistair Overeem
Jon Jones
WAR dan hardy, paul daley, ross pearson and terry etim doing it for the britz!
Now that my knee is healed up I plan on starting some MMA training at a local gym once school gets out.

I also used to wrestle.
---
Last edited by MJB23; 11-26-2008 at

11:21 PM

.
Banned
Join Date: Aug 2007
Location: banned
Posts: 0
Black in TKD and Karate...havent been near a tournament in yrs.....
Its called working....
Does not having a gym because you can't afford, but watching youtube/other instructional videos and tapping people out... count?
---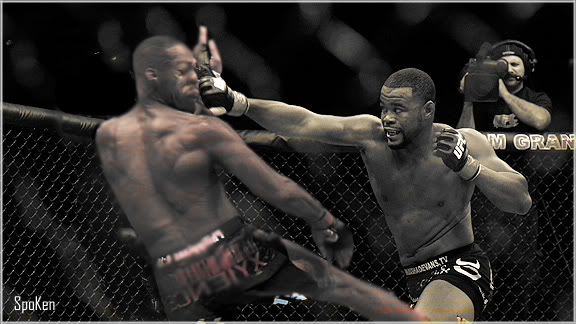 Sweet sig by Life B EZ
I feel like I get paid way to much money, but not enough -Nick Diaz
Currently Active Users Viewing This Thread: 1

(0 members and 1 guests)
Posting Rules

You may post new threads

You may post replies

You may not post attachments

You may not edit your posts

---

HTML code is Off

---