Sources: Deal to acquire ProElite's assets believed to be near completion
---
Quote:
Sources: Deal to acquire ProElite's assets believed to be near completion
December 18, 2008 by
Sam Caplan
Leave a comment
In recent hours
FiveOuncesOfPain.com
has been informed by sources that
ProElite, Inc
. has accepted a bid to sell its assets to an outside company.
However, Five Ounces of Pain has been unable to verify the identity of that company. It is also unclear whether the company came close to receiving its asking price of $9 million. An announcement could be made by the end of business on Thursday, or possibly on Monday.
Several companies have submitted formal bids to ProElite in recent weeks, with the company believed to have set a Thursday deadline to decide on a buyer. Sources have indicated that if a bid was not accepted soon, ProElite would not have had enough money to continue operations and likely would have filed for bankruptcy.
Over the weekend, multiple sources identified a group led by
King of the Cage
promoter
Terry Trebilcock
and a financial backer as the leading candidate to acquire ProElite's assets.
Other groups said to have made bids were
Strikeforce
; a group led by former
EliteXC
Director of Fight Operations
Jeremy Lappen
; and another group headed by former ProElite COO
William Kelly
. Sources have confirmed that neither Strikeforce or Lappen's bids were successful.
Published reports also suggested that
Mark Ecko's Ecko Enterprises
had also submitted the bid, but two separate sources have informed Five Ounces of Pain that Ecko was never a serious contender and it's uncertain whether they even submitted a formal bid.
Multiple sources have also revealed that the UFC expressed an interest in ProElite's assets at one point before deciding not to pursue matters any further.
While ProElite's fighter contracts are considered to be a valuable asset, industry insiders have stressed to Five Ounces of Pain that it's the company's television contracts with Showtime and CBS that are perceived as the most valuable asset.
However, it remains to be seen just how valuable the CBS contract is.
While the terms of CBS' agreement with ProElite contains a mutual option, only one more fight exists under the current deal. Being that CBS is also a major network, it retains the right to cancel the contract at any time so the remaining broadcast is not guaranteed.
Furthermore, a source says that what CBS has told companies interested in placing a bid on ProElite that they would be paid a rights fee of $400,000 per show. However, any company that inherits the television contract would also be obligated to cover CBS' production costs, which are believed to be as much as $500,000.
Under the aforementioned financial terms, a fight group could potentially lose money promoting shows on CBS. However, the same source indicated that under the terms of the deal, a company would have the ability to sell some of CBS' ad inventory and if they were successful in that regard, they could turn a profit on the show.
The terms also do not factor in the intangible value of using free-over-the-air television to build potential pay-per-view drawing cards. But being able to take advantage of such a platform in order to build stars is far from a given, as EliteXC was only able to build
Kevin "Kimbo Slice" Ferguson
and
Gina Carano
into true ratings movers. And while Slice and Carano were legitimate ratings movers, their ability to draw pay-per-view buyers was never tested.
---
Banned
Join Date: Aug 2007
Location: banned
Posts: 0
Die Elite XC.......Die
---
_RIVALS TOP 10

ANDERSON "THE SPIDER" SILVA
JAKE SHIELDS
NICK DIAZ
EDDIE ALVAREZ
JUNIOR "CIGANO" DOS SANTOS
GILBERT MELENDEZ
MAMED "THE CANNIBAL" KHALIDOV
HECTOR "SHANGO" LOMBARD
CAIN VELASQUEZ
GEGARD "THE DREAM CATCHER" MOUSASI

Just like the IFL was on the verge of being save, its over they need to give it up if somebody buys Elite XC they are mentally retarted, seriously all they have really done is accrued a massive debt it would be easier to start from scratch than to try and revive the dead.
---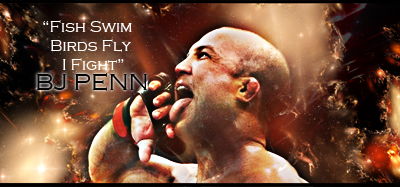 "If you get hit and it hurts hit him back you not knocked out yet."-Joe Doerksen
The Toxic Terrors (FFL)
Demetrious Johnson*Eduardo Dantas*Emanuel Newton*Will Brooks*Michael Page
Quote:
Also, California State Athletic Commission Assistant Executive Officer Bill Douglas has moved to reinstate ProElite's promoter's license in the state of California. The license had been suspended last month by outgoing Executive Director Armando Garcia.
http://fiveouncesofpain.com/2008/11/...stor-revealed/
They got their California liscense back to put on fights at the end of last month.
Since than Sun Sports& Entertainment are not mentioned in the bidding on assets.
---
_RIVALS TOP 10

ANDERSON "THE SPIDER" SILVA
JAKE SHIELDS
NICK DIAZ
EDDIE ALVAREZ
JUNIOR "CIGANO" DOS SANTOS
GILBERT MELENDEZ
MAMED "THE CANNIBAL" KHALIDOV
HECTOR "SHANGO" LOMBARD
CAIN VELASQUEZ
GEGARD "THE DREAM CATCHER" MOUSASI

Banned
Join Date: Jul 2007
Location: Backseat of the PlazzVan
Posts: 6,472
Currently Active Users Viewing This Thread: 1

(0 members and 1 guests)
Posting Rules

You may post new threads

You may post replies

You may not post attachments

You may not edit your posts

---

HTML code is Off

---