View Poll Results

: Most Improved fighter 08

Alistair Overeem
30
35.29%
Rashad Evans
15
17.65%
Frank Mir
18
21.18%
Kenny Florian
15
17.65%
Thiago Alvez
7
8.24%
Voters: 85. You may not vote on this poll
My vote goes to Mir.
---
Banned
Join Date: Dec 2006
Location: England
Posts: 1,656
I think it's Overeem by some distance. He's looked really good ever since moving to HW and just KO'd possible the best kickboxer in the world today (granted Hari only had a couple of weeks to prepare) so yeah, he gets my vote.

Plus he looks like a T-Rex.
Mir has shown improvment in skill level as opposed to size like overeem and Alves. Rashad and Kenny have both had good years but I don't think they have improved in the last year.
---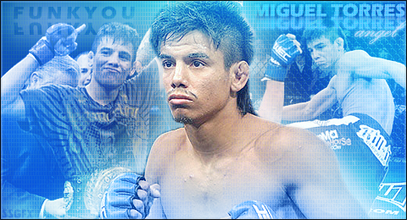 MMAFFL Record 4-1
Overeem for sure, he's a scary prospect for the heavyweight division in 2009.
---
Quote:
I'm going to go with Overeem. Problem with Lesnar is there is not enough information on his capabilities to determined improved, at least from my pov.
My pick as well. Knocking out the K1 HW champ really gotta account for something. Man, Overeem has gone from a somewhat good LHW to a SOLID light heavyweight. Sergei vs. Overeem 3 needs to happen. (Sergei KOing Overeem showed how bad ass Sergei is).
Kenny would be my close second, but he's improved in 2007 as well.
Mir, hmm, I wanna see him and Lesnar first. He has improved, but I really can't tell how much.
---
Official Leader of the Demian Maia Subway Station!

Dustin Hazelett - I'm McLovin' it

"The second he hits me, I will crush him!" - WAND (WAR)
I choose Kenny Florian for obvious reasons.
Frank Mir for coming back from the dead.
---
_RIVALS TOP 10

ANDERSON "THE SPIDER" SILVA
JAKE SHIELDS
NICK DIAZ
EDDIE ALVAREZ
JUNIOR "CIGANO" DOS SANTOS
GILBERT MELENDEZ
MAMED "THE CANNIBAL" KHALIDOV
HECTOR "SHANGO" LOMBARD
CAIN VELASQUEZ
GEGARD "THE DREAM CATCHER" MOUSASI

Man, good list Plazz.

I had t ogo with Overeem, dude looks reborn at HW.
Quote:
great minds think alike
Fools seldom differ
I went with Mir. Although Overeem had a great year....he was always pretty good. Mir went from total garbage to killer.
---
Demian Maia may be the Fred Astaire of jiu-jitsu, but it's too bad Silva is the Gene Kelly of kicking everyone's ass.
Currently Active Users Viewing This Thread: 1

(0 members and 1 guests)
Posting Rules

You may post new threads

You may post replies

You may not post attachments

You may not edit your posts

---

HTML code is Off

---