View Poll Results

: Most Improved fighter 08

Alistair Overeem
30
35.29%
Rashad Evans
15
17.65%
Frank Mir
18
21.18%
Kenny Florian
15
17.65%
Thiago Alvez
7
8.24%
Voters: 85. You may not vote on this poll
I meant to go with Overeem but accidently pushed on Evans.
---
[
Light Heavyweight
Join Date: Nov 2008
Location: NC
Posts: 3,059
Gotta go with Frank Mir on this one.
---
Attero Dominatus.
I am suprised there arent more people picking Alves. The guy beat three top 10 WW convincingly. For me it was between him and Overeem. But I went with Overeem as I think he made more of an overall improvement than Alves
---

Gonzaga vs dos Santos - UFC on VS
Vera vs Jones - UFC on VS
Bibs vs Hansen - Dream 13
GSP vs Hardy - UFC 112
Gomi vs Florian - UFN 21
Nelson vs Struve - UFN 21
Honestly I knew Overeem and Alves had the goods to become top fighters before this year.

Mir on the other hand I pretty much thought his career as a legit top HW were over and I think a lot of other people felt the same way. Thats why I put him up there.
---
Flyweight
Join Date: Oct 2007
Posts: 234
Went with Mir! All the others I think were as good at the start of the year! Mir showed most improvement by far imo
Banned
Join Date: Jun 2006
Posts: 4,466
I went with Kenny. He is improving every fight and beating people at their own game. Overeem is obviously on something which makes me not want to pick him. Evans has improved as well as Mir. Anyone can knock out anyone else which is why I didn't pick Evans, he needs to show me his submission skills before I say he's improved. Mir looked good in his fight with Nog, but its just one fight. Lesnar doesn't matter since he won in the only way people thought he could. Alves has always looked good in my opinion, but he had the whole steriod problem also.
Megaweight

Join Date: Apr 2006
Location: Everett, MA
Posts: 5,961
**** I voted for Overeem, I forgot about Mir
---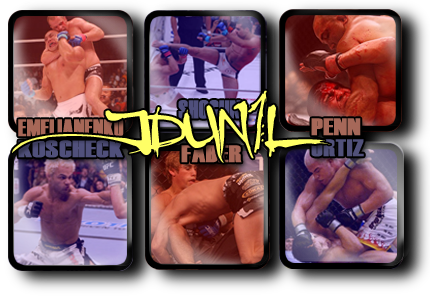 Mancrushes
1.Shogun
2.BJ
3.Fedor
4.Kos
5.GSP
Im in Porno's
Homicidal Maniac

Join Date: Apr 2007
Location: Houston, Texas
Posts: 6,193
I went for mir for it was between him and kenny but I realized with kenny he is always improving and in a fast way but with mir it was surprising so that gave bonus points to him. I have always liked mir but I just did not expect the change I saw
---
Over! 2,000,000 Views!
Good choices but Overeem has developed into a weapon lately. Very dangerous force in the Heavyweight division.
I voted for Rashad, Overeem had a good year but HGH anyone? It was a close race so i had to go with the dude who doesnt look like hes useing drugs to improve.

Weird saying this to because im a Overeem fan and hate Rashad, but he has come a long way since his lay and prey days.
Currently Active Users Viewing This Thread: 1

(0 members and 1 guests)
Posting Rules

You may post new threads

You may post replies

You may not post attachments

You may not edit your posts

---

HTML code is Off

---