Shamrock: 'They're Wrong About Me'
---
Quote:
"The World's Most Dangerous Man" is angry.
"I've had a string of bad luck," Ken Shamrock said on Sherdog Radio Network's "Beatdown" on Wednesday. "My ability to get things done in the ring is still there. I wouldn't do it if I couldn't. But trainings have gone well and it's really just a few injuries that have kept me from cutting loose."
Shamrock goes into 2009 on the heels of a problematic 2008 in which Shamrock was front and center during what many call the beginning of the end for EliteXC last October. The 44-year-old legend, winless in his last five outings, was forced to pull out of his bout with Kevin "Kimbo Slice" Ferguson on CBS the day of, due to an injury he suffered while rolling.
Shamrock wasn't pleased with how Pro Elite, the owners of the failed promotion, reacted to his misfortune.
"I think the way they handled it that night and afterwards with these accusations from them that I shouldn't have been rolling and all these opinions being talked about," said Shamrock. "But this is what I do. I haven't done anything different. To try and find an avenue in which you could put the blame on upset me as opposed to them just saying it was a shame. If you don't have proof, why would you do something like that? When you're wrong, how do you take that back?"
But the sport moves on and Shamrock (26-13-2) isn't ready to get off the carousel just yet.
The UFC Hall of Famer springs back into action on Feb. 13 against 300-pound super heavyweight Ross Clifton (6-8) at "The Valentine's Eve Massacre, a co-promoted event between Ken Shamrock Productions and Wargods.
"We wanted to do Bo Cantrell and John Marsh but neither of those fights were able to happen," Shamrock said. "Bo Cantrell blew his knee out and John Marsh couldn't get ready in time. So we were looking to see what we could put together on short notice. This one seemed very interesting to me because if I was a fan looking at this fight it would peak my interest as to how you would beat a guy that big. It would be tough to take him down and submit him but you probably could once you got him to the ground because he doesn't move very well. But you don't want to end up on the bottom."
Shamrock hopes this is the start of a successful string of fights for himself and his burgeoning promotion. Bouts with adopted brother Frank Shamrock and UFC contemporary Tank Abbott loom on the horizon as well.
"This has been a fight that's been trying to happen for years," said Shamrock. "Every time I try to turn the page to the next fight there's always the question, 'Are you going to fight Tank?' And it seems no matter how many times he loses or I lose or we win or wherever we go the question keeps coming up. So why not? Lets put it on and let's get it over with."
Though he's been down on his luck of late, Shamrock doesn't seem to have a shortage of challengers. Word of a potential bout against former UFC heavyweight champion Tim Sylvia also circulated last December. But the news came as just as big of a surprise to Shamrock as anyone else.
"There was one meeting on the phone with one of their people asking about a fight doing something like that," Shamrock said. "We told them that I wouldn't do the fight now but maybe down the road something could happen. But then all of a sudden there was talk of this fight happening and I didn't know anything about it. We were four weeks away from the fight and I was just finding out. There was a miscommunication there I believe, messages got crossed up along the way."
A list of potential matchups continues to grow, but Shamrock can only say that Clifton is next. The UFC 1 veteran has been subject to much scrutiny because he hasn't won a fight since 2004, but Shamrock insists he can still fight and will retire on his own terms.
"When I lose the will to want to do it and I can't get past the injuries," said Shamrock. "I am healing up. I'm getting better. I know I'm getting better. But there will be a point in time where your body just hurts too much. Right now I feel I'm taking it to some of these guys I'm training with who hold belts. I know what I'm capable of doing. I just have to get in there and do it. That's what I'm working for right now. The next couple of fights people are going to get in there and see that and those people are going to have to jump on those blogs and apologize about my abilities and my fighting. I will prove them wrong."
http://sherdog.com/news/articles/sha...about-me-15904
---

Kovalev - Golovkin
"string of bad luck" = 5 straight loses, all KO/TKO loses, all 5 haven't gone out of the 1st round, 4 1/2 years since last victory, last victory was against old fart Kimo, since August of 2000 overall record is 2-8, the other victory was against Sam Adkins, you know- Sam "The Experience" Adkins, Sam has compiled an impressive fight resume of 7 wins 20 loses and 2 draws, in all fairness to Sam a lot of those loses were razor close.
So, yeah, there you have the biggest most pathetic "string of bad luck" recorded in the history of mankind.
Poor poor Kenny....
---
Poor Shammie how the mighty have fallen. I dont see Shamie beating a SHW at this stage he really needs to retire.
---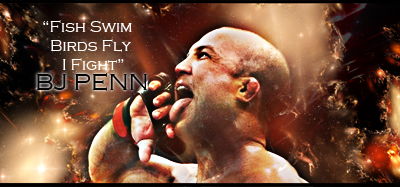 "If you get hit and it hurts hit him back you not knocked out yet."-Joe Doerksen
The Toxic Terrors (FFL)
Demetrious Johnson*Eduardo Dantas*Emanuel Newton*Will Brooks*Michael Page
I am still a big fan.

Hopefully he has a few fights against people like Bo Cantrell, Tank etc and gets a few wins before retiring.
He's been hit in the head too many times to really have a grasp on reality.

I'm sure money has a bit to do with it as well. Plus, if he wants to keep on fighting, and people want to keep watching him, well I can't think of any reason why he shouldn't.
He's a bit young to be suffering from full dementia, but I guess it happens to different people at different times. Shammy give it a rest, come out with a cereal or something.
---

I'm really only interested in seeing him face other people from the early years that people know, like a Frye rematch would be cool, Gracie rematch would be great because I get to see Royce win again, Tank etc.
---
[
Bantamweight
Join Date: Jan 2008
Posts: 512
Shamrock is a little off his rocker if he still thinks he's a good fighter, but hey if he wants to keep fighting more power to him. Orgs are still willing to sign him and give him fights and he still apparently loves to fight so w/e.

I'm thinking he wants to go out with a win and as soon as he gets one. Against a decent fighter or a guy who was once a decent fighter he will retire.
The guy's a legend, but I don't like excuses. I hope this 6 and 8 fatty whoops his ass, just so I could see what possible excuse he could have.

I agree with the Legend, more classic fights would be much better to watch than him thinking he's tough against some scrubs.
---

I don't care who win outta ken and tank not because im uninterestd but because I repect both of them.

Keep in mind all the fighters you love and praise right now will one day become tanks and shammies.
Currently Active Users Viewing This Thread: 1

(0 members and 1 guests)
Posting Rules

You may post new threads

You may post replies

You may not post attachments

You may not edit your posts

---

HTML code is Off

---