Roy Jones Jr. Doesn't Need Dana White To Compete In A Cage.
---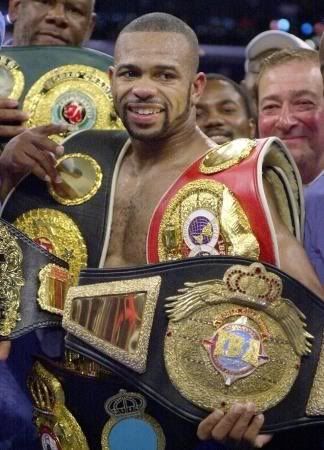 Looks like we may see Mr. Pound for Pound competing in an MMA setting on Showtime. Scott Coker is all for it. And against Nick Diaz??? Holy Man!! Am I the only one loving this news??
Quote:
After reports surfaced that Dana White had nixed the idea of a fight between Roy Jones Jr and Anderson Silva occuring in the UFC, Strikeforce founder, Scott Coker, agreed to make the fight happen in Strikeforce. [Ed. note: Not with Anderson Silva, obviously.] Nick Diaz would be fighting Roy Jones Jr. under MMA rules.

"We would absolutely set this fight up. Of course we would have to run it by Showtime for final approval, but I don't see why we wouldn't have this fight" -Scott Coker
Source..
http://www.cagepotato.com/strikeforc...-gonna-use-him
Source....
http://www.graciefighter.com/?page=n...feff58863fb0b3
Now Where has Scott Coker been all our lives you ask? Well, he's been doing this for a long time now, I'm glad to see him finally able to have access to the tools that will make a great and lucrative MMA stage for another big time american org.
Thoughts.........
This is a win-win situation for me. If Jones beats Diaz, it's good because he beat Diaz and if he loses, it's still good because a dude that only boxes should probably not fight a professional MMA fighter.
---

Quote:
After UFC declines invitation, Roy Jones Jr. shut out of Strikeforce, too
by John Morgan on May 06, 2009 at 4:50 pm ET
Boxing legend Roy Jones Jr. continues to strike out in a search for potential homes for a mixed martial arts debut.
After UFC President Dana White
recently declined
on promoting a potential bout between his middleweight champion Anderson Silva and Jones Jr., Showtime Senior Vice President Ken Hershman today called a Strikeforce bout between the boxer and Nick Diaz a "very long shot."
After his April 11 win over Frank Shamrock, Diaz had
challenged Jones Jr.
to a boxing-rules match. Jones Jr. has since expressed his willingness to compete under full MMA rules.
"I get a Roy Jones call once a week pitching me things," Hershman said on today's Strikeforce media call. "[A fight between Diaz and Jones Jr.] would be a very long shot of ever happening."
While Jones Jr. would certainly command a salary far greater than that of any current mixed martial artist, Hershman said the financial challenges of the arrangement aren't the biggest issue.
"It has nothing to do with money," Hershman said. "I think it's an insult to the integrity of mixed martial arts to think Roy Jones, or any professional boxer, could just come in and fight Nick Diaz in a mixed martial arts context. In a boxing context, it's completely different.
"But beyond that, it's not the strategy we're employing. We're looking to build the best mixed martial arts brand. I believe we have the best professional boxing brand on television, and I think our fights month in and month out prove that. I don't see the need to combine the two at the moment."
Coker was quoted on
GracieFighter.com
, a website owned by Diaz's Cesar Gracie camp, as saying he would "absolutely set this fight up." Coker denied that position on today's media call.
"I've had several calls from different people saying, 'Roy Jones vs. Nick Diaz, Roy Jones vs. Cung Le, Roy Jones vs. this guy or that guy, but it's something that we haven't really talked about," Coker said. "I really don't even know how serious it is. But the question is, 'Does he want to fight in MMA? Does he want to fight in just boxing?' These are all things that haven't been fleshed out.
"I did get a call from Nick's manager asking me if I'd be interested in looking at a fight between Roy Jones and Nick. I said, 'Are you talking about boxing? Are you talking about MMA?' He says, 'In MMA.' I said, 'Well, that's something we can definitely have a conversation about. That just happened this morning. That's the extent of it."
While Jones Jr. has been a hot topic in conversations regarding Silva for more than a year, Diaz's name has just recently entered the debate. While Jones Jr.'s camp has yet to acknowledge Diaz's challenge, Hershman's comments seem to clearly nix the idea of the bout happening anytime soon.
"I wouldn't want to go down that path right now."
From:
http://mmajunkie.com/news/14797/afte...eforce-too.mma
ATM it doesn't look like Showtime wants this and Coker denied saying that he's down with setting it up. Honestly I think Jones is doing this more for publicity and a way to stay more relevant.
---
I like this idea better, Anderson may be cocky enough to try and stand and have some sort of gentlemans agreement to box but Diaz is the furthest possible thing from a gentleman and will take Jones down and tie him into a knot.
---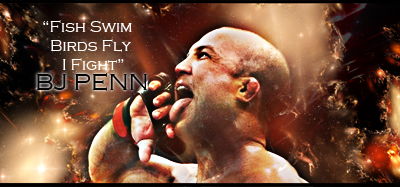 "If you get hit and it hurts hit him back you not knocked out yet."-Joe Doerksen
The Toxic Terrors (FFL)
Demetrious Johnson*Eduardo Dantas*Emanuel Newton*Will Brooks*Michael Page
Boxing isnt mma. Boxing isnt kickboxing. Roy Jones Jr. would have no chance of beating Nick Diaz. People just dont seem to understand that you are comparing apples and oranges with the boxing/mma arguement. This fight would be a complete let down. Striking for boxing is worlds different then mma.
Live right and every other day is a good one to die.
Join Date: Jul 2008
Location: The Big Island, BC.
Posts: 1,431
it's a no-brainer for strikeforce. gives them a ton of coverage.

it is a gamble for the UFC, on the other hand, and doesnt make sense for them to organize.

doubt it'll ever happen but if it did... Nick had better take him down. 30 second submission.
---
Bantamweight
Join Date: Apr 2009
Posts: 232
Can Strikeforce afford to pay RJJ the kind of money he's probably looking for? It's unlikely he'd be interested in fighting an MMA fighter, especially under MMA rules, unless he's getting a ton of money. IMO he's just trying to get into the headlines and stay relevant at a time when MMA continues to explode in popularity.

Since Coker said he's not interested, so much for that idea anyway.
Roy Jones Jr. isn't going to make anywhere near the type of money that he's used to in boxing for an MMA fight. Why should he? He hasn't earned it in the MMA world.

If he really wants to compete he needs to go and hit the UG for a fight or two before he asks for the big money. Right now Strikeforce has way too much on their plate to hand out "Kimbo" money.
---
_RIVALS TOP 10

ANDERSON "THE SPIDER" SILVA
JAKE SHIELDS
NICK DIAZ
EDDIE ALVAREZ
JUNIOR "CIGANO" DOS SANTOS
GILBERT MELENDEZ
MAMED "THE CANNIBAL" KHALIDOV
HECTOR "SHANGO" LOMBARD
CAIN VELASQUEZ
GEGARD "THE DREAM CATCHER" MOUSASI

Bantamweight
Join Date: Apr 2009
Posts: 232
Actually, he wouldn't even come close to making the money he made in boxing, as no fighter is making that kind of money. Top stars like Chuck Liddell and GSP aren't necessarily broke, but their pay isn't close to top boxers.

RJJ just wants a high-profile fight to earn a quick pay day and to see what kind of damage he can do to an MMA fighter.

I'd be honest to see the damage he'd be able to inflict before he gets taken down and submitted (assuming he doesn't knock Nick's head into the stands).
Nick has pro boxing experience and a long reach, I'm pretty sure that he'd be able to use a jab to keep the distance until he sees a spot to shoot in, take Jr down and break one of his bones.
---
_RIVALS TOP 10

ANDERSON "THE SPIDER" SILVA
JAKE SHIELDS
NICK DIAZ
EDDIE ALVAREZ
JUNIOR "CIGANO" DOS SANTOS
GILBERT MELENDEZ
MAMED "THE CANNIBAL" KHALIDOV
HECTOR "SHANGO" LOMBARD
CAIN VELASQUEZ
GEGARD "THE DREAM CATCHER" MOUSASI

Currently Active Users Viewing This Thread: 1

(0 members and 1 guests)
Posting Rules

You may post new threads

You may post replies

You may not post attachments

You may not edit your posts

---

HTML code is Off

---