Jason MacDonald Blog ó Long time coming
---
A little late, but still a good read.
Quote:
Long time coming
Monday, July 27, 2009

I finally have a fight! Iím going to taking on Travis Lutter at MFC 22 on Oct. 2, and Iím pretty excited about it. Heís a top-level guy and a win over him will definitely make my route back to the UFC a shorter one.

We all know he is extremely dangerous on the ground as weíve seen against Rich Franklin and Anderson Silva but weíve also seen his conditioning tends to be questionable. If he canít finish you with a submission right away, he seems to lose his will to win and Iíve always felt as the rounds go on, I get better and better, so I like the match-up and I like my chances.

Iíll be training my jiu-jitsu very hard to try not to get in any dangerous positions and hopefully get an opportunity to finish him off. A win over Lutter puts me as the No. 1 contender to the MFC middleweight title too.

I knew Mark Pavelich was pushing really hard to find a top-level guy for me. With ours being a televised fight he would want the best fight possible in order to promote it. Lutterís name had been thrown out a bit. Mark said he was working on a couple of different guys, so I wasnít completely surprised to learn he had signed a contract.

Now Iím refocused and recharged. Getting cut by the UFC may turn out to be a blessing in disguise. It certainly isnít a highlight of my year but it was an opportunity to step back and realize how badly I still want to be a part of the UFC. It wasnít a positive thing, but I am able to get something positive out of it.

Iíll go at it with everything I have. I think itís going to be good. Iím looking to put together a good run as Iíd really like to hit 50 fights. Right now I have about 33, so it might be a lofty goal but Iíd like to get to there.

That was huge news last week about Josh Barnett. His positive steroid test is something that's going to be remembered for a long time because it had such a ripple effect in the industry. No matter the sport, it seems as though every time an athlete tests positive they deny it but it always comes out in the end that theyíre guilty. I donít know the particulars but itís hard to believe that a guy fighting on the main card and one of the two best heavyweights in the world whoís competing in the state of California, (where everybody knows testing is so heavy), would be caught taking performance-enhancing drugs.

But the positive test set off a chain of events and it has had a huge impact. All of the sudden, the UFC loses its main competition, a number of fighters are out of jobs and no longer have contracts. From the UFCís standpoint they lose their main competition and they have a positive relationship with Strikeforce, so basically all of their competition is gone.

Now to make Affliction a sponsor is brilliant, for both sides. Affliction just boosted their t-shirt sales likely somewhere between 30 to 50 per cent by re-signing with the UFC. Now with all the athletes theyíll sign, that should kick-start their business again after they were starting to fade away a little bit.

For them itís brilliant but for the fighters it stinks. Guys like Jay Hieron, Mark Hominick, Chris Horodecki. It sucks because a) they just finished a training camp, and b) they donít have deals. Hopefully theyíll get picked up by the UFC.

Itís so ironic that it was all sparked by a positive drug test by Josh Barnett, his second one. And his last one he was stripped of the UFC belt, so Iíll be completely shocked if the ruling is held up that heíll ever be signed by the UFC again.

And of course, it sets up that Fedor is that much closer to the UFC now. I think this will be a real telling point of where he is in his career. Does he step up to the plate and fight some of the best, or does he go to Japan and fight hand-picked tomato cans for the rest of his career. Theyíve already said theyíre going to pay him $1 million. You must want to prove youíre the best there is. Thereís only one way to do that.

All in all, it was a huge week in MMA. And big news for me. Iím going to enjoy another two weeks off. Iíve been training pretty hard from a physical standpoint, so Iím in pretty good shape. But Iíll be ramping up soon now that I have and opponent. Time to put my nose to the grindstone and prepare to take the next step in my career.

Jason 'The Athlete' MacDonald is a Canadian mixed martial artist. He lives in Red Deer, Alta., with his wife Kelly and four children, boys Tristin and Keel, and girls Jett and True. He blogs regularly for Sportsnet.ca.
From:
http://www.sportsnet.ca/mma/blogs/20...acdonald_blog/
Good to here, I actually think J-Mac has a pretty great chance of winning this one, he held his own against Maia so I think he should be able to defend anything Lutter has for one round and then tear him apart in the latter rounds.
---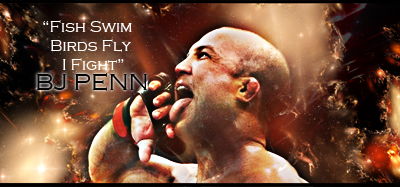 "If you get hit and it hurts hit him back you not knocked out yet."-Joe Doerksen
The Toxic Terrors (FFL)
Demetrious Johnson*Eduardo Dantas*Emanuel Newton*Will Brooks*Michael Page
I'd have to agree.
utter just can't seem to be bothering to train properly anymore, which seems almost criminal when you consider how much talent the guy has.
But I'd probably pick J-Mac anyway. If he wins this impressively, I imagine we'll see him on a UFC card before long.
MMA Fanatic
Join Date: Aug 2007
Posts: 4
I'm glad for JMac, a real down to earth guy. Met him the next day after UFC97 in the streets of Montreal.He had about 20stiches in his forehead and quite the shiner. Most people just walked by him not even acknowledging who he was, yet Matt Hamil got mobbed in the streets, so wrong. I really do hope he gets his stuff together an makes it back to the UFC, he's a very entertaining fighter.
Awesome, I'm glad to hear it. I know he'll beat Lutter, and hopefully get back in the UFC.
MMA Fanatic
Join Date: Mar 2009
Posts: 15
I love J mac. Hope he wins, n we see he back in the UFC by 2010.
Also like his take on the Fedor situation.
Currently Active Users Viewing This Thread: 1

(0 members and 1 guests)
Posting Rules

You may post new threads

You may post replies

You may not post attachments

You may not edit your posts

---

HTML code is Off

---