Join Date: May 2007
Location: -England-
Posts: 1,475
StrikeforceJust announced: Fedor to fight Brett Rogers this fall.
---
**** YESH!!! Fedor by armbar whenever he feels like it. I wish Rogers was going to get exposed by not such a high caliber fighter, but this will do.

Every damn thing I has on Fedor.
---

Wow... way to destroy Rogers' chance of achieving some actual recognition. He actually has an Arlovski KO to work off of, now they're feeding him to Fedor? Seems like an Elite XC move to me.

I'm not a fan of Rogers but they're not giving him a chance here. I'd like it if they brought Silva back (can he fight in the US now?) and give him to Fedor...
Flyweight
Join Date: Mar 2009
Posts: 367
So is this for the WAMMA HW belt, or has that organization folded?
I guess we are going to have read threads on how awesome Brett is now and how he's "top competition". It would have been somewhat believable if Fedor were Werdum or Overeem but this is just silly. Brett has beaten 1 good fighter in his career. Strikeforce should have at least given Brett another fight or 2 against a decent guy before throwing him to Fedor. Oh well, at least Fedor fans can say Fedor just destroyed a guy who was undefeated.
---
-----------------------------

"I does work" - Brett Rogers

"I don't know what kind of technique was used there, but there was a lot of kicking and punching." – Jim Brown
Sounds good to me. The only one that people really seem to want him to fight in Strikeforce is Overeem, but since it was already announced a while ago that Fedor isn't getting an immediate title shot, Rogers is as good as anyone. The only other choice would be Werdum, and you guys know you would have been bitching about that too.
Can't wait i actually wanted this fight more then Overeem,i feel bad for Brett though but hell have his chance later on if he trains right.
Banned
Join Date: Aug 2007
Location: banned
Posts: 0
He's like there best HW basically...once Fedor runs over him all your gonna here is there is no one in Strikeforce that can beat him.......

Then we start all over again with the UFC talk.......

Dont think this was the best way they could have played their cards.....

CC420

Dana prob loves it though......

repped....JBS
---
Last edited by coldcall420; 08-26-2009 at

06:47 PM

.
I dislike this fight for 2 reasons 1 we havent see enough of Rogers to see him as a legitimate threat and 2 what If Rogers manages to get some early TKO, the guy hits hard and if he connects its not inconceivable. Then what? We are left with Fedor's entire legacy in the eyes of the casual fan done. Roger's could be the Seth Petrazelli to Fedor's Kimbo. This fight proves nothing for Fedor what so ever and is pointless for him.
---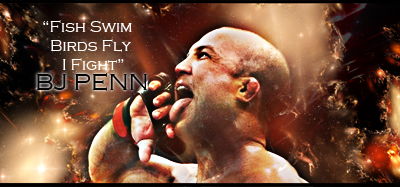 "If you get hit and it hurts hit him back you not knocked out yet."-Joe Doerksen
The Toxic Terrors (FFL)
Demetrious Johnson*Eduardo Dantas*Emanuel Newton*Will Brooks*Michael Page
Currently Active Users Viewing This Thread: 1

(0 members and 1 guests)
Posting Rules

You may post new threads

You may post replies

You may not post attachments

You may not edit your posts

---

HTML code is Off

---