M-1 Finally gets some publicity just not the kind they hoped for.
---
Saw this on the front page of AOL today.
http://mma.fanhouse.com/2009/08/31/m...power-tattoos/
Quote:
oni Valtonen is a Finnish mixed martial artist who fights all around the world for Team Finland in the M-1 Challenge, including two fights in the United States this year. A veteran with a 19-9 record, Valtonen hasn't done much in the ring to distinguish himself from any of the thousands of other athletes who compete in MMA.

But he is now attracting attention for something unrelated to his fighting: Valtonen has a swastika tattooed on his shoulder and the words "white pride" tattooed on his back.

Valtonen's tattoos are not exactly a secret -- there are plenty of photographs in which they're readily apparent (see here and here and here for examples) -- but they've been largely ignored by MMA fans and the media, in large part because M-1 has required him to wear a patch over them while he fights.

But the patch over his swastika tattoo came off during a fight that was televised in the United States on HDNet, and the network later acknowledged on its Inside MMA show that it received a complaint from a viewer about it. HDNet Fights CEO Andrew Simon declined to discuss the matter further, saying via e-mail, "We did a segment on Inside MMA this week. Enough said."

Contacted by FanHouse, Valtonen's promotion, M-1 Global, issued a statement saying, "M-1 does not allow Mr. Valtonen to fight with any of these tattoos exposed. Before each of Mr. Valtonen's fights there are patches placed over his tattoos. M-1 regrets the fact that there were still tattoos shown when the patches got loose in the fight. By this statement M-1 wants to state that we do NOT in any way support the views of any individual in particular."

Valtonen could not be reached for comment by FanHouse, but M-1 passed along a statement from him saying, "I had a crazy and rebellious youth, I made some faults in my past and I am not proud of these marks. I regret that I ever had these tattoos made. Nowadays I am a dedicated family man and professional athlete, and I am not involved in any politics whatsoever."

M-1 and Valtonen are doing the right thing, of course, by distancing themselves from those tattoos. But if Valtonen is sincere, he ought to have them removed or permanently tattooed over. Until he does, it's hard to see how M-1 and HDNet can continue having him represent their companies.
---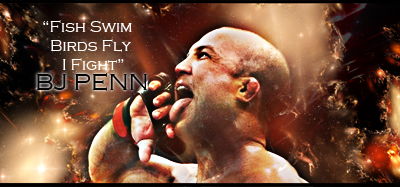 "If you get hit and it hurts hit him back you not knocked out yet."-Joe Doerksen
The Toxic Terrors (FFL)
Demetrious Johnson*Eduardo Dantas*Emanuel Newton*Will Brooks*Michael Page
Flyweight
Join Date: Dec 2006
Posts: 238
---
Favorite Fighter
Nate Marquardt
Chuck Liddell
The Brown Pride tattoo hardly has the same social stigmas attached to it. White Pride is directly connected with racism while Brown Pride is seen as more of a racial pride symbol. Either way you slice it though when combined with a swastika it doesn't look good for the sport.
---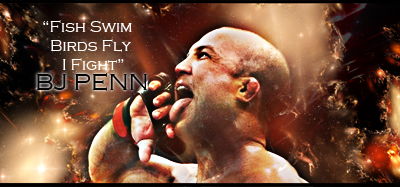 "If you get hit and it hurts hit him back you not knocked out yet."-Joe Doerksen
The Toxic Terrors (FFL)
Demetrious Johnson*Eduardo Dantas*Emanuel Newton*Will Brooks*Michael Page
There's a BIG difference between having Brown Pride tattooed on you and having a white pride tattoo..
---

Flyweight
Join Date: Dec 2006
Posts: 238
I agree with the both of you. But if he did not have a swastika it would not seem as bad. Atleast it does not say white power...
---
Favorite Fighter
Nate Marquardt
Chuck Liddell
I'm Jewish (suprise!) and I honsetly would not be offended if I saw him with the swastika. I'd dislike him (and probably try to start something with him in person and get beat up miserably) and hope he got knocked out, but it's his body, why should he not put what he wants on it?

But since it's a professional sport and he represents his company, I can see why they would want him to cover it up.
---

Brown Pride is a known and dangerous gang, even partly being showcased on History Channels "Gangland" when they spoke of the Mexican Mafia prison gang. SO yeah i hafta agree that Brown Pride is pretty offensive.

http://askville.amazon.com/teens-con...estId=57007147
http://www.knowgangs.com/photo/showphoto.php?photo=1144
edit to clarrify, not saying that his tattoos are fine and dandy they are pretty idiotic, yet i do think its stupid that white pride is racist yet brown pride is a sign of pride... considering they are a known hispanic gang.
---
Made by DP
R.I.P. Evan Tanner, you will be missed....
WWNPHD?
If he is ashamed of the tattoos, get them removed. Otherwise, I'm inclined to believe that he still believes in the ideals attributed to those symbols.

Also, why do people always feel the need to call/write in to complain when their delicate sensibilities are offended? If you don't like it, don't watch. If you don't like the guys beliefs, root for him to lose. America is becoming a country filled with whiners and it drives me nuts.
---
This is stupid. If he had a tat that said black pride, people would think that this was a proud man who was happy to display a symbol of hope for his people. But, it says white pride. What the hell is wrong with that? Is there somthing wrong with being proud of your heritage? Im white, and im happy to be white, does that make me a bad guy? if you think it does then you should kiss my ass. Its ok to be proud of your heritage as long as it doesnt involve white people. In that case you should act like you are responsible for slavery. Be super nice to folks that lean on the crutch of racisim, its possible that someone you are related to wasnt very nice many years ago, so all white folks should allow any ethnic folks to be as racist as they want to be and laugh like some huckleberry idiots at every racist remarks anyone of none caucasian descent makes. Im drunk and the bullshit is to much at the moment. Ban me, i dont care, the truth works against the just.
Currently Active Users Viewing This Thread: 1

(0 members and 1 guests)
Posting Rules

You may post new threads

You may post replies

You may not post attachments

You may not edit your posts

---

HTML code is Off

---