Favorites
---
My favorite in this fight is Fedor!
MMA Fanatic
Join Date: Sep 2009
Posts: 6
If Rogers beats Fedor the way he beat Arlovski with a quick knock out, I would not rank Brett in the top 10 because a quick knock out does not demonstrate skill level. If Brett goes 3-5 rnds with Fedor and defends his submissions and strikes and catches Fedor often and even puts Fedor in submission attempts then we can maybe think about ranking Brett around 11. After that he needs to fight one more good heavy weight (NOT Linland or anyone like that). I mean an Overeem, or Randy, or Werdum or Gonzaga etc. before I consider him top 10
I watched Rogers last night on YouTube, and I wasn't impressed. I have no idea why they'd put him against Fedor at all. Fedor must need another can to add to his record.
Banned
Join Date: Jul 2009
Posts: 0
Quote:
You think Fedor would be too humiliated to fight again?? why?
If Fedor is KO'd by an up and comer, especially by a flash KO, it would be humiliating. Of all the great people hes fought he happens to lose to this guy, whom is unproven, I might add, that would be humiliating because I do not see Rogers making it very far. He is one dimensional and a flash KO victory over Fedor won't support his contracting leverage for very long after he is beaten by either A) a submission artist or B) a strong wrestler.
...Rogers won't beat Fedor. Brett will get submitted within 3 rounds. He may even get dropped by strikes or taken down, then get submitted. Fedor's ability to adapt to major adversity and pull out the win is legendary. Brett can only hope for a homerun punch because Fedor will get him to the ground and when he does, it's game over for the grim.
...Fedor can wipe the floor with Rogers in several different ways. Brett's ground game is a serious hole and Fedor will expose it bigtime. All this hype on Rogers is really ridiculous. Fedor has proven himself time & time again when doubt creeps into people's mind. Even if Rogers by the grace of God gets the win, Fedor is still the best MMA HW in the history of the sport. Nobody can dispute that or take it away from him...
3 Rounds?
---
Are you serious? Fedor is going to submit him in the first round, period!
---
The Emoticon Guy
I think this will play out a lot like Fedor vs Sylvia did.

Fedor will rock Rogers and submit.
---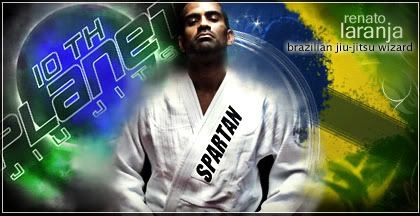 "You have a big word for a guy who don't have a gi right now." - Renato Laranja
I think Fedor will KO Rogers actually and will make him look stupid..
---

Sick Sig By Toxic
Aubrey Drake Graham & Michael Stevenson Are Genius's ♥
Fedor VS Sylvia Repeat
---
Yeah I can see Rogers going for a clinch like Sylvia did and then getting the living daylights beat out of him before Fedor sinks in a submission, maybe an armbar this time.
---
The Emoticon Guy
MMA Fanatic
Join Date: Aug 2009
Posts: 3
if rogers beat fedor?

...then brock lesnar is the queen of england.
Currently Active Users Viewing This Thread: 1

(0 members and 1 guests)
Posting Rules

You may post new threads

You may post replies

You may not post attachments

You may not edit your posts

---

HTML code is Off

---