Quote:
Aside from injury, there are plenty of reasons to not what to fight in the US.


The US has red-tape like you wouldn't believe! For all the talk about land of the free, you guys sure do like to regulate a lot. It's a headache just trying to right a contract in the US.
I lived in the Netherlands for two years, We have nothing on the Netherlands when it comes to regulations. In fact I think we buy all our red tape from the Netherlands. So he should be quite use to it.
Quote:
What's up with the avy?
---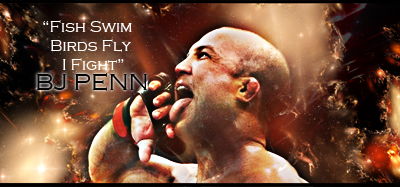 "If you get hit and it hurts hit him back you not knocked out yet."-Joe Doerksen
The Toxic Terrors (FFL)
Demetrious Johnson*Eduardo Dantas*Emanuel Newton*Will Brooks*Michael Page
Avy?
---
What is that?
---
The Emoticon Guy
MMA Fanatic
Join Date: Sep 2009
Posts: 5
If you only look at ability, I think he may be the number 1 heavyweight right now. He has by far the best striking in the division, he has an above average ground game, he's relatively young but still experienced, and he's huge since moving up to heavyweight. He will always be Alistair Overeem though, so he'll probably find some new and amazing ways to lose sooner or later.
Past Record
---
Well come to think of it, his last loss was to some nobody!
---
The Emoticon Guy
Sergei Kharitonov is definitely a somebody
Quote:
One of my favorite fighters to watch in the pride era, Alistair
BUHAHAHAA ALISTER SUCKED BALLS IN THE DAYS OF PRIDE FOOL.. Other then that I like the tear his ass has been on lately and its a dream match of mine to c him face aa timmy fedor and any other top ranked hw in the us.
---
Quote:
The last heavyweight he fought that was close to the top ten was Sergei and he got knocked out.
that wouldn't happen now. Overeem just became the first person to stop Aerts from going into the K-1 Final 8 Finals. I doubt he would be knocked by Kharitonov these days.
---

Fedor, Mir, Lytle, Serra, Hendo, Chuck, Minowaman, Maynard, Forrest, Hunt
Pickett, Cerrone, Matt Brown, Bisping, Weidman, Barnett, Lawler


Currently Active Users Viewing This Thread: 1

(0 members and 1 guests)
Posting Rules

You may post new threads

You may post replies

You may not post attachments

You may not edit your posts

---

HTML code is Off

---