MMA Fanatic
Join Date: Jul 2009
Posts: 51
No love for Alistair Overeem ??
---
One of my favorite fighters to watch in the pride era, Alistair is always reliable to push the action with great striking and decent sub game. You can always count on Alistair to absolutely crush cans but he sure as hell hasnt done very well against top tier fighters BUT he has looked pretty damn good in his last few fights and is absolutely massive looking as a heavyweight.

He looked great against CroCop until he smashed his balls into his stomach but for a heavyweight his speed and kickboxing skills are easily among the best. If Alistair can come into his own as a heavyweight Id say he will at least put on a damn good fight against Fedor since Alistair is pretty much strikeforces only hope for a decent match against the last emperor.
Overeem is a baller. Maybe more so to me because I recognize with his striking so much.

He's a good fighter, and he's coming into his own now. CroCop while past his prime is still a very decent fighter, and he made him look like a bitch. Not saying he'll ever beat fedor or be a ufc champ, but I expect him to kick the shit out of a lot of dudes.


edit: oh and dude this is the UFC section, this belongs in the mma discussion or strikeforce :P
---
If a law is unjust, a man is not only right to disobey it, he is obligated to do so. ~ Thomas Jefferson
Sig by D.P.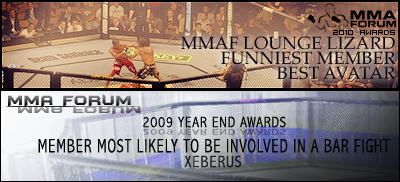 ---
Last edited by xeberus; 09-10-2009 at

03:17 PM

.
Banned
Join Date: Jul 2008
Location: USA
Posts: 471
I like overeem and i'm looking forward to his long awaited title defense against whoever.
I got a lotta love for Overeem! Amazing kickboxer and all round good fighter. Not sure how well he'd do against the UFC's top guys though... not sure this topic is in the right place either. But yeah,Overeem's great! much love
---
Sjung för gamla Djurgår'n
Lock the gates, make them watch...
Anyone, who does, what Alistair did to Badr Hari, is in the 'like' list in my book.
Not to mention he's an exciting fighter with a great attitude
Moving this to the Strikeforce forum, continue the discussion there.
---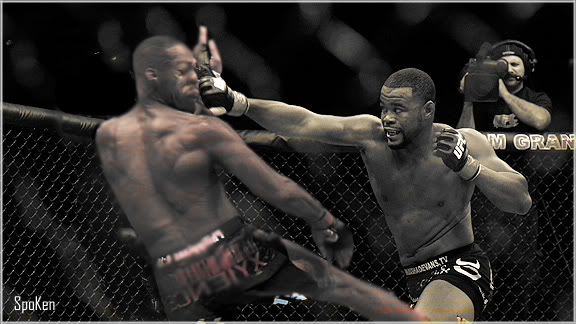 Sweet sig by Life B EZ
I feel like I get paid way to much money, but not enough -Nick Diaz
he's one of my favorite fighters. Since adding weight and competing in the HW division, he's been looking great.
---

Fedor, Mir, Lytle, Serra, Hendo, Chuck, Minowaman, Maynard, Forrest, Hunt
Pickett, Cerrone, Matt Brown, Bisping, Weidman, Barnett, Lawler


Beside the fact that he seem to be a roid monkey i like his style and think he could destroy most of the ufc HW roster .
I just havent seen enough from him at heavyweight to have a lot of faith in him just yet. Regardless of how the crocop fight was going, he didnt win. The last heavyweight he fought that was close to the top ten was Sergei and he got knocked out. I also think that badr hari, being the giant dick/douche that he is, didnt take there fight seriously at all and paid for it. If they fight again, badr will take his lunch money. He wasnt even top tweenty as a lhw. If alistair can actually kick the roids long enough to pass a drug screen to fight in the states and beat a top ten heavyweight, then i will be a fan. Until then, im pretty skeptical about this guy.
Currently Active Users Viewing This Thread: 1

(0 members and 1 guests)
Posting Rules

You may post new threads

You may post replies

You may not post attachments

You may not edit your posts

---

HTML code is Off

---