Cung Le vacates belt
---
Quote:
Strikeforce CEO Scott Coker Thursday confirmed to MMAWeekly.com that his middleweight champion, Cung Le, has booked another major motion picture role and will relinquish his belt.

Jake Shields and Jason "Mayhem" Miller will now vie for the undisputed title under the eye of CBS when the two meet at the promotion's primetime network debut Nov. 7 at location to be announced early next week. A report on ESPN.com says the Sears Center Arena in Chicago is under intense consideration, citing sources close to the situation. The telecast will air live from 9 p.m. to 11 p.m. ET. Coker was unaware whether the broadcast would be tape delayed to other parts of the country.

"I had a conversation with Cung and he has a lot of respect for Jake and Jason, and he's got another movie coming up, so he's asked me if he could step down, which we're going to honor his request," said Coker. "By no means does that mean he's going to be retired, but he's going to be unavailable for the next two months."

Coker said he hoped to book the newly minted movie star again after his filming obligations are completed, though nothing was confirmed.

"With Cung, every six weeks we'll be checking back with him," he continued. "Now that he's not going to be our title holder, we'll put him in some big super fights and continue his MMA career, but not have the pressure of defending his belt when he has movie opportunities."

Miller and Shields were expected to face off in October, but the bout, and event, never materialized. Both pointed the finger at one another for the delay. Miller on Thursday confirmed the fight via his official Twitter account, stating, "I duck NO ONE."

Shields was unavailable for comment, but his manager/father, Jack Shields, said "we're just pleased it's happening. We're happy to be back with CBS. With both of them doing the show, I'm sure it will create a lot of interest, and we're really happy to be on the card with Fedor."

Miller (29-6-1) hosts the MTV reality show "Bully Beatdown," on which Shields has made multiple appearances. He last fought in late May, where an inadvertent illegal knee he threw in a middleweight title bid against Ronaldo "Jacare" Souza forced a no contest stoppage.

Shields (28-4), a former EliteXC welterweight champion, defeated former EliteXC middleweight champion Robbie Lawler in early June, stepping up from welterweight to a contest limited to 182 pounds in Strikeforce's second major card televised by Showtime Networks.
source: mmaweekly.com
Im glad this finally happened. Cung Le is very exciting to watch, but it happens so rarely these days. Also, he isnt a young guy by any stretch of the imagination so taking the movies over fights is def the right move for him. Time for shields to go get that belt now!
Well that's the shock of the century. Should have happened 9 months ago.
---
Right kick, Hospital.
Left kick, Cemetery.
-Mirko Cro Cop.
I no longer like Cung Le. I respect he wants to make money and do the movie thang, but he should have at least showed to people how his stand up was the only thing that was slightly good. Next fight, I gurantee he would have lost.
---

Flyweight
Join Date: Jun 2008
Posts: 315
Didn't Scott Smith call this shit 3 months ago? Cung Le was a paper champion, douchebag. Did he ever get taken down? as in, was anyone allowed to take him down? EliteXC or whomever propped him during his rise should serve at least 1 year in hell for this.
The only reason this bothers me in the slightest is because silly little fan boys will go on believing he is one of the greatest MW's alive instead of seeing him exposed for what he truly is, the most overated fighter in all of MMA.
---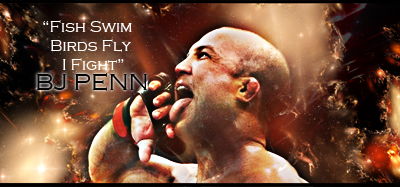 "If you get hit and it hurts hit him back you not knocked out yet."-Joe Doerksen
The Toxic Terrors (FFL)
Demetrious Johnson*Eduardo Dantas*Emanuel Newton*Will Brooks*Michael Page
I dont think that Cung Le was that great, but he did have an arse load of potential. The dude is an very talented kickboxer with a solid wrestling backround. I think he could have become very good if he had stayed focused on mma. He didnt even come close to living up to his potential.
good. to misquote dana white, this guy no longer wants to be a f***in fighter.
---
Everybody good, plenty of slaves for my robot colony?
im first to call that jake shields is going to be the new middleweight champion!

not cool that le just abandoned fighitng for acting. it took him forever to finally give it up!
Go Miller!
---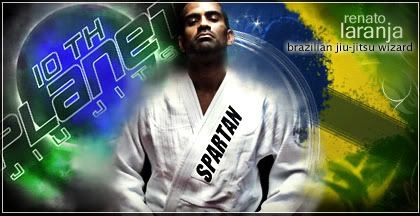 "You have a big word for a guy who don't have a gi right now." - Renato Laranja
Currently Active Users Viewing This Thread: 1

(0 members and 1 guests)
Posting Rules

You may post new threads

You may post replies

You may not post attachments

You may not edit your posts

---

HTML code is Off

---