Wamma?
---
Is this upcoming fight between Fedor and The Grimm for the WAMMA belt or is there no such thing anymore? It wouldn't make sense if it wasn't but it wouldn't make sense if it was either. Fedor is the WAMMA champ but he isn't the Strikeforce HW champ. So according to WAMMA he is the undisputed HW champ but not even the champ of the org he is fighting in. What's the deal with this?
---
-----------------------------

"I does work" - Brett Rogers

"I don't know what kind of technique was used there, but there was a lot of kicking and punching." – Jim Brown
WAMMA probably died with Affliction.
---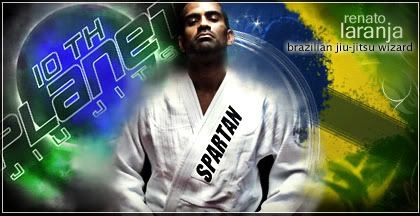 "You have a big word for a guy who don't have a gi right now." - Renato Laranja
Join Date: Jun 2009
Posts: 20,897
Quote:
WAMMA probably died with Affliction.
yeah thats what i was thinking
Google can do a lot for your basic questions... WAMMA Rankings for October:
http://www.gowamma.com/Rankings
and they are advertising for the Fedor vs Rogers fight...
---
Last edited by dudeabides; 11-02-2009 at

08:19 PM

. Reason: double posting
That answers nothing, that said it doesn't appear to be a title fight so maybe Strikeforce isn't gonna work with Wamma either, guess they still have Aoki
---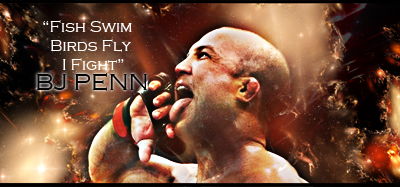 "If you get hit and it hurts hit him back you not knocked out yet."-Joe Doerksen
The Toxic Terrors (FFL)
Demetrious Johnson*Eduardo Dantas*Emanuel Newton*Will Brooks*Michael Page
Wamma just announced today they are sanctioning the bout and it will be for the Wamma title, supposed to have a new belt though to replace that ugly ass one.
http://mmamania.com/2009/11/07/wamma...belt-and-logo/
Quote:
CHICAGO, IL (Nov. 5th, 2009) – The World Alliance of Mixed Martial Arts (WAMMA), today announced it will sanction the STRIKEFORCE and M-1 Global fight between undisputed WAMMA reigning heavyweight champion Fedor "The Last Emperor" Emelianenko and undefeated challenger, Brett "The Grim" Rogers, which will air live on CBS from Sears Centre Arena on Saturday, Nov 7th.
"It's a pleasure and a privilege to be a part of this incredible fight card that our partners at STRIKEFORCE and M-1 Global have put together," said WAMMA Rankings Chairman, Andrew Falzon. "It is another landmark night for the sport on national television and a rare opportunity for fans nationally to see top WAMMA-ranked fighters compete on free TV."
STRIKEFORCE and M-1 Global have welcomed the presence of the WAMMA title at the milestone event, which will air live across the country on CBS Saturday Night Fights on Saturday, Nov. 7 (9:00 PM, ET live/ delayed PT) on the CBS Television Network.
Fedor's manager and M-1 Global President Vadim Finkelchtein said
"Recognizing Fedor as the undisputed WAMMA heavyweight champion means that Fedor is the world champion wherever and whenever he fights."
"Putting a title on the line just provides the fighters with more incentive to perform at their best," said Scott Coker, CEO of STRIKEFORCE.
In addition to sanctioning the main event, WAMMA will also be unveiling a new design for the championship belt, and a new logo, which will be featured on the fight surface during the live telecast.
"This is another sign of WAMMA's new direction and continued commitment to moving the sport of MMA forward," said Falzon. "We remain open to working with all promotions at all levels of MMA, so long as it is to the benefit of the sport."
WAMMA publishes the sport's most comprehensive rankings that include an extensive panel of independent MMA media including CBSSportsline.com, ESPN's MMA Live!, Fox News Fight Game, FoxSports.com, MMA Fanhouse, Sirius Fight Club Radio, Sports Illustrated, The Calgary Sun Newspaper and The Fight Network.
WAMMA has published its official November Rankings today online at:
www.GoWAMMA.com/rankings
.
---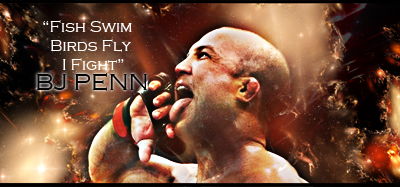 "If you get hit and it hurts hit him back you not knocked out yet."-Joe Doerksen
The Toxic Terrors (FFL)
Demetrious Johnson*Eduardo Dantas*Emanuel Newton*Will Brooks*Michael Page
Currently Active Users Viewing This Thread: 1

(0 members and 1 guests)
Posting Rules

You may post new threads

You may post replies

You may not post attachments

You may not edit your posts

---

HTML code is Off

---