Banned
Join Date: Feb 2008
Posts: 408
Dana: "No One Out There Gives A [expletive] About Fedor"
---
http://sports.yahoo.com/mma/news?slu...yhoo&type=lgns
"CBS made its biggest mistake partnering with a tiny, small show with a roster no one cares about," said Dana White. "Just because you read on MMA.TV that someone is a superstar doesn't make it true. This should prove that no one out there gives a [expletive] about Fedor."
"We're pulling those numbers on Spike," White said. "I mean, how the [expletive] is what they did considered any good in any way, shape or form? What kind of numbers do you think we would pull with a live show on CBS? I'll tell you. Huge. It would be significantly, significantly more than what they got with these idiots from Showtime."
Quote:
http://sports.yahoo.com/mma/news?slu...yhoo&type=lgns
"CBS made its biggest mistake partnering with a tiny, small show with a roster no one cares about," said Dana White. "Just because you read on MMA.TV that someone is a superstar doesn't make it true. This should prove that no one out there gives a [expletive] about Fedor."
"We're pulling those numbers on Spike," White said. "I mean, how the [expletive] is what they did considered any good in any way, shape or form? What kind of numbers do you think we would pull with a live show on CBS? I'll tell you. Huge. It would be significantly, significantly more than what they got with these idiots from Showtime."
Geez, what did SF do to Dana White? Did they wake up the morning of the event, sneak into his house, and take a shit in his cheerios??
I mean Dana does all this talk about how he "promotes" the sport and how the UFC is the pinacle of the sport...blah, blah, blah...then he downs and talks shit about every other organization out there that doesn't need their help to survive. I like Dana, but this seems a little childish to me. If I were his publicist I would suggest he just keep his mouth shut for once.
Megaweight

Join Date: Apr 2006
Location: Everett, MA
Posts: 5,961
Obviously the UFC would do better numbers on CBS, mainly because the UFC is a brand name. It has nothing to do with Fedor. Im sure alot of people watching that fight were watching Fedor for the first time. But all that matters is millions of people saw him fight, and Im sure all of them would be interested in watching him fight again.

Strikeforce isnt as popular as the UFC. Fedor isnt as popular as Brock. We all know this. But to say that people dont give a shit about Fedor is ridiculous. The hometown boy came out to boos and a few golf claps. Fedor got an applause similar to that of GSP in Montreal, and the dude is from Russia. I cant think of many other occasions where that takes place. He cant deny, Fedor has a huge fanbase. I think Dana underestimates how many hardcore fans are really out there. In 2005 or 2006 Dana might have had more of an argument. But Fedor has finished 3 former UFC champions on US soil since then.

What I dont get though, is how in some interviews Dana says Fedor belongs in the UFC. And in other interviews he bashes him and says he was never a top 5 HW. Make up your mind Dana.
---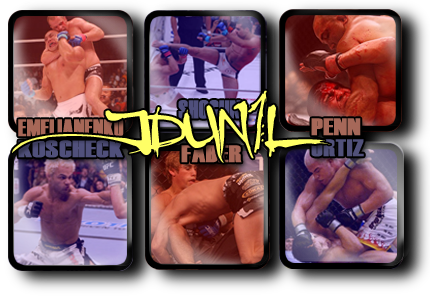 Mancrushes
1.Shogun
2.BJ
3.Fedor
4.Kos
5.GSP
Im in Porno's
How could anyone possibly like this repulsive toad???
---
Sonnen On the spider
"If he wants to leave the division, leave the sport, who cares, Beat it, nobody tunes in to watch him anyways, and his little fake 'I don't speak English.
Quote:
How could anyone possibly like this repulsive toad???
Pretty simple fella, he was one of the main people responsible for making mma what it is today. Dana sounds like an ass sometimes, but he is good to the fans and between the Fertitas and Dana White we have the three people mainly responsible for turning mma from a sideshow to the extremly popular and accessible sport that it is today.
Quote:
his should prove that no one out there gives a [expletive] about Fedor
Yeah, except for a bald guy running UFC.
---
Favorite fighters:
1. Badr Hari
2. Remy Bonjasky
3. Mauricio Rua
4. Anderson Silva
5. Alistair Overeem
Hey Dana, shut it. You wanted Fedor; it didn't work out. Maybe it will in the future. In the meantime. Hey Dana, shut it.
---
Quote:
Originally Posted by Joe Rogan
That longing to return to the retarded past can only be born of some collective, subconscious, internal desire to try to turn back the clock on humanity and halt our obvious progression towards the inevitable zombie apocalypse of 2012.
O how wrong he is...
---
"He who defeats himself is the mightiest warrior" - Confucius(I think)
Dana usually shittalks when he is scared. im not saying SF is a challenge, but it was a festering thing the ufc left untouched, and now they are getting BIG.
---
Amateur
Join Date: Oct 2006
Location: Melbourne, Australia
Posts: 139
Every time I think Dana could not make a bigger knob-jockey of himself, he somehow manages to raise the bar and prove me wrong.
Currently Active Users Viewing This Thread: 1

(0 members and 1 guests)
Posting Rules

You may post new threads

You may post replies

You may not post attachments

You may not edit your posts

---

HTML code is Off

---