Manhoef now on Strikeforce's payroll!
---
Damn strikeforce aint messing around! I think it'll just take one disgruntled UFC supertar to tip the balance and help strikeforce reach equal footing.
Quote:
Manhoef signs with Strikeforce, under consideration for Lawler fight
Dutch MMA veteran, Melvin Manhoef has signed a multi-fight contract with the California based Strikeforce promotion and is currently being considered to face Robbie Lawler on December 19th at "Evolution".
Lawler was left without an opponent following Benji Radach's withdrawal due to injury. It was thought that Trevor Prangley was the favourite to fill the void but MMAFanHouse.com have reported that the promotions first choice is Manhoef.
A prior commitment may prevent him stepping in at late notice but more news is expected in the coming days on the situation. The deal will also allow Manhoef to compete for other organisations outside of the United States such as DREAM.
By Michael Pepper. (Follow me on Twitter)
---
Sonnen On the spider
"If he wants to leave the division, leave the sport, who cares, Beat it, nobody tunes in to watch him anyways, and his little fake 'I don't speak English.
Amatuer
Join Date: Oct 2009
Location: Canada
Posts: 118
junie browning jake rosholt trevor prngley and war machine if he ever sorts his shit out
honestly i only like rosholt and prangley but junie and war machine are decent names
---
Fighters:
Houston Alexander
GSP
Patrik Cote
Jason MacDonald
Sam Stout
Liddell
Sokoudjou
Banned
Join Date: Feb 2008
Posts: 408
Manhoef Signs With Strikeforce, Considered For Lawler Fight
---
http://mma.fanhouse.com/2009/12/02/m...h-strikeforce/
MMA and kickboxing veteran Melvin Manhoef has signed a multi-fight deal with Strikeforce. FanHouse learned of the agreement Wednesday morning.
Manhoef, who most recently lost to Paulo Filho at DREAM.10 in July, will now be exclusive to Strikeforce when he fights in the United States. The deal still allows for him to compete for other organizations overseas.
The Dutch fighter is also being considered as an opponent for Robbie Lawler on the upcoming Dec. 19 "Evolution" card in San Jose, Calif., but a prior fight commitment overseas may preclude him from taking the fight on short notice. FanHouse has learned that he is the organization's top choice to face Lawler, but as of Wednesday morning, no decision has been made. As reported yesterday, veteran Trevor Prangley is still in the mix to face Lawler.
If he doesn't make his Strikeforce debut later this month, Manhoef is expected to fight for the organization in the first quarter of 2010.
Manhoef holds a 23-6-1 MMA record and a 37-8 kickboxing record. He has only competed in one MMA fight in the United States, and that was a June 2007 loss to Dong Sik Yoon at the K-1 Dynamite!! USA show in Los Angeles. He holds notable MMA victories over Mark Hunt, Kazushi Sakuraba and Evangelista "Cyborg" Santos.
I'm pumped for this, I love Manhoef. I'm excited for SF's constantly new additions, you never know who's going to sign.

Maybe when they copromote and have Fedor vs Barnett, Barnett will get his license back and join their HW division, that'd be epic. Then we just need some Aoki madness, aw yeah!
Fantastic signing, Manhoef is a great addition to any org. I want to see him knock out King Mo.
AWWEEE SHEIT.. One of my fav fighters cant wait to see him finally in the states. He will be champ..
---
Quote:
Melvin will hold gold in strikeforce.
Who's he going to beat? Mousasi or Shields?
IMO Shields style is perfect for Manhoef, he's used to ducking strikers with limited groundgame and grinding them out - it's his thing.
And IMO Mousasi would keep it standing this time for entertainment value and still wreck Manhoef.
Definitely down for Manhoef vs Lawler, winner faces King Mo? Sounds great. Maybe winner of that faces Babalu and then winner faces Mousasi for the belt.
AW YEAH!
Trad in our dutch forums earlier but good for Melvin.. Hope he keeps fighting in K1 also though...
Really like Manhoef... Just wish he would get some semblance of a ground defense.

But Lawler vs Manhoef would be schweeeet!
---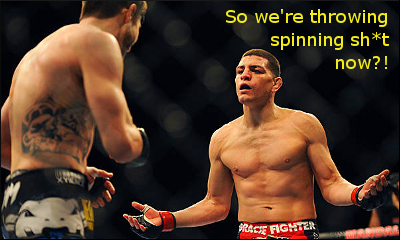 Currently Active Users Viewing This Thread: 1

(0 members and 1 guests)
Posting Rules

You may post new threads

You may post replies

You may not post attachments

You may not edit your posts

---

HTML code is Off

---