'King Mo' Lawal: "I'm Going to Be the Reason Mousasi Goes Back Down to MW"
---
Quote:
"I'm not overlooking anybody, but my plan is to beat Mike Whitehead, then keep on winning. Any opponent, I'm not going to be like, 'Oh, it's going to be a tough fight.' I'm going to be like, 'I'm going to win.' ...I fight to win, so any opponent from here on out, I envision myself beating them. It doesn't matter who it's against."


..."Obviously, Fedor has a few tough fights on the radar with Fabricio (Werdum) and (Alistair) Overeem. He has his hands full right there. I just have to do my thing and keep winning. If he keeps winning, and I keep winning, it could happen... [Emelianenko] has got two tough fights in front of him. Fabricio is no joke. I could see Fabricio beating him, and I could see Overeem beating him. Anybody can be beaten at any given time. You've just got to be prepared... [Emelianenko] is only fighting once or twice a year. He looks good, but you can't expect to improve that much when you're fighting once or twice a year."

..."I have a feeling [Gegard Mousasi]'s going to be at 185 again, eventually. I have a feeling that I'm going to be the reason he goes back down."
Bloodyelbow.com
No offense to King Mo but he hasnt beaten any top competition yet. Though I reckon he has lots of potential..
King Mo would be eaten alive by Mousasi right now. Infact I don't see their paths ever crossing where Mo will be the favorite.
History says this fight ends when Mousasi tools Mo standing up, Mo shoots in and gets a sloppy takedown, and Mousasi submit/KOs him from wherever he lands.
Invictus Maneo
Join Date: Sep 2009
Location: Boston, MA
Posts: 983
agreed Mo hasn't shown us he's ready for a top 10 guy yet, and I don't see him vs. Mousasi going in favor of him at all..
---
King Mo is a nobody, not sure why he gets so much love and attention, he hasn't fought anybody he looked promising after beatin Travis Wiuff in his first pro fight but he is a prospect that is all, when your next fight is against Mike freaking Whitehead and its the biggest fight of your career then maybe you need to tone it down a notch and quit calling out top 5 guys, I mean shit this is the guy who was trash talking Rampage a few months back to.
---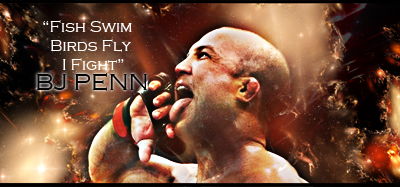 "If you get hit and it hurts hit him back you not knocked out yet."-Joe Doerksen
The Toxic Terrors (FFL)
Demetrious Johnson*Eduardo Dantas*Emanuel Newton*Will Brooks*Michael Page
nice to see king mo has a big apetite....he's called out some pretty big names inc fedor
---
Sonnen On the spider
"If he wants to leave the division, leave the sport, who cares, Beat it, nobody tunes in to watch him anyways, and his little fake 'I don't speak English.
Yeah its funny because King Mo got famous because of his crazy walk-outs and the fact that he calls people out like Rampage. But he is totally smart because if you want to make it far in MMA u need a "Fan Base" and NO publicity is BAD publicity i think its a smart move on his part! How many people are going to want to see him get beat? I DO I DO! that makes things interesting, pretty much the main reason he talks so much crap lol. But i cant wait because im going to see his NEXT FIGHT! Finally living next to San Jose paid off!!! i got my 3 70$ tickets and im ready to roll!
Currently Active Users Viewing This Thread: 1

(0 members and 1 guests)
Posting Rules

You may post new threads

You may post replies

You may not post attachments

You may not edit your posts

---

HTML code is Off

---