Aoki may fight in SF as soon as March!
---
Quote:
Shinya Aoki could make his Strikeforce debut in March, according to the San Jose, Calif.-based promotion's CEO.

Scott Coker on Monday told MMAWeekly.com that "dialogue was continuing" with Aoki's camp and follow-up meetings were planned during a trip to Japan for Dynamite! Dream vs. Sengoku on New Year's Eve.

"I do believe Aoki will probably be here fighting for Strikeforce in March sometime," he said.

Coker said a Showtime-broadcast card on Jan. 30 in Sunrise, Fla., is nearly filled, though he declined to confirm an April CBS card rumored by the promotion's signing of Dan Henderson on Monday morning. He did, however, tell AOL Fanhouse that the months of March, April, and May were targeted for events and February was excluded due to the Winter Olympics.

With January booked out and April being negotiated for a CBS event, it's all but certain a March card would fall under the Showtime banner.

Aoki, 26, is No. 2 ranked lightweight in the world and has dazzled hardcore fans with his slick submission abilities, not to mention his colorful pants. In his last appearance, he took home the Dream lightweight title with a rubber match victory over Norwegian standout Joachim Hansen at Dream 11. He has amassed an 8-2 record in the 20-plus months since the Japanese promotion emerged from the ashes of Pride Fighting Championships.

Of course, with an American debut, Aoki would likely have to swap his pants for run-of-the-mill fight shorts.

Coker said he was also targeting Hayato "Mach" Sakurai, the man who most recently defeated Aoki, and Tatsuya Kawajiri for Strikeforce's near future.

"The toughest part is going to be the scheduling," Coker said.
mmaweekly.com
Great! Cannot wait to see how he looks in the SF cage, without his 'Aoki pants'.
Good news... but will they protect him and feed him one dimensional fighters that cater to his strengths as they do with Cung Le? Or will they test little ole fancypants?
---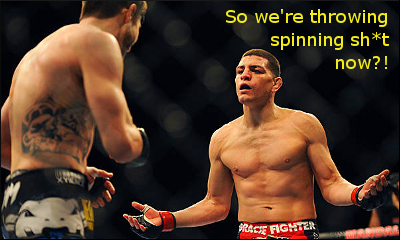 Flyweight
Join Date: Aug 2008
Posts: 260
Most likely they'll feed him good matchups with marginal opponents to build up his popularity in the US at first.
Pffft there's no way Aoki passes a drug test. That guy is juiced beyond belief.
ROID JOCKEY! This guy would toss Lesnar around like a ragdoll.
Roid Jockey?
---
Are you kidding me? That guy is small compared to anybody!
---
The Emoticon Guy
Quote:
Are you kidding me? That guy is small compared to anybody!
Nah. Shinya looks like a steroid freak for sure... He's practically a stunt double for Thiago Alves.
---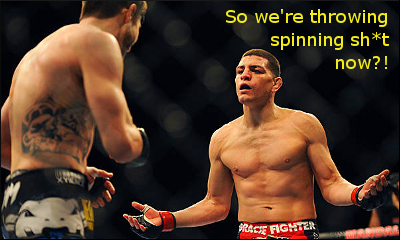 Currently Active Users Viewing This Thread: 1

(0 members and 1 guests)
Posting Rules

You may post new threads

You may post replies

You may not post attachments

You may not edit your posts

---

HTML code is Off

---