Charlie Zellenoff made a video about me.!
---
Mission Accomplished.
He left ALOT OF details out LMAO but its ok.. it adds to the humor.
---
Lightweight
Join Date: Nov 2006
Posts: 1,916
Someone has a lot of time and insecurity.

That is a LOT of pills on the counter behind him. Some are obviously for mental health issues but what about the rest?
real man, huh?

real men don't need to make a Youtube video where they curse, look retarded and rip their shirts.
---

Fedor, Mir, Lytle, Serra, Hendo, Chuck, Minowaman, Maynard, Forrest, Hunt
Pickett, Cerrone, Matt Brown, Bisping, Weidman, Barnett, Lawler


Lool, he really punked you there man.
---

This is hilarious. repped for putting up with this guy.

I wonder if he's aware of the consequences he may be dealing with if all these threatning videos ended up with the authorities...

What a tool. I say unban him, let's get some charlie z flavour around here for kicks...
The unban CharlieZ petition begins....NOW!
---

Quote:
The unban CharlieZ petition begins....NOW!
I say unban the little punk. Hes amusing! I think its always funny when a chump with no skills thinks he's bad!!!! He's so pathetic i feel sorry for him. I've seen his boxing videos lol he stinks, no skills whatsoever. I say unban him for the amusement!!!!!!
Sideways, all my credits to you if you go down kick his ass and post it here. Every single one of them and I promise I will make you a sig of you kicking Charlie Z's ass.
---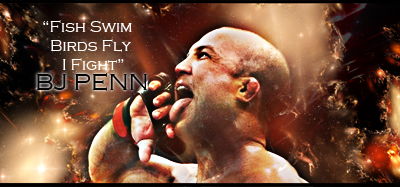 "If you get hit and it hurts hit him back you not knocked out yet."-Joe Doerksen
The Toxic Terrors (FFL)
Demetrious Johnson*Eduardo Dantas*Emanuel Newton*Will Brooks*Michael Page
Why does he think his right shoulder is his right hand?
---
Quote:
Originally Posted by Joe Rogan
That longing to return to the retarded past can only be born of some collective, subconscious, internal desire to try to turn back the clock on humanity and halt our obvious progression towards the inevitable zombie apocalypse of 2012.
Sideways if you beat his ass and post a video I will personally drop to my knees and pleasure you orally.

Or

Buy you lifetime membership, give you 1,000,000 credits and rep you until I die from liver failure.
---
If a law is unjust, a man is not only right to disobey it, he is obligated to do so. ~ Thomas Jefferson
Sig by D.P.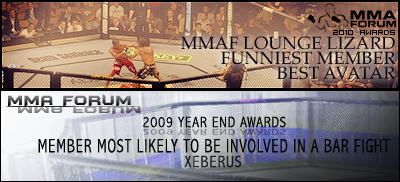 Currently Active Users Viewing This Thread: 1

(0 members and 1 guests)
Posting Rules

You may post new threads

You may post replies

You may not post attachments

You may not edit your posts

---

HTML code is Off

---