Quote:
Well considering how many title fights Randy has been in compared to Dan, I'd say it is understandable. But you are right that Dan has a better overall record. Then again Randy would be so much more known.
randy will be more know because his fights were more shocking and exciting. He was always seen as the underdog in most of his fights but he rose to the occasion and won most of the time.
he wasnt suppose to beat rizzo but he did he wasn't suppose to beat chuck but he did he wasn't suppose to beat titio but he spanked him and he beat vitor as well. Then no one expected him to beat big tim but he did and the after that he dominated GG which no one was expecting.
the situation he was in was just more exciting.
hendo is still one of the all time greats and has had a career as good or better than randy's.
---
"The fat man flies at midnight"
Let's not forget that Randy did pretty well against Brock. And not only did he beat Rizzo once, but twice. Dan also pulled some upsets.
---
The Emoticon Guy
I just watched Dan's fight against Renato Sobral from Strikeforce. That knockout was awesome!
Amateur
Join Date: Oct 2006
Location: Melbourne, Australia
Posts: 139
Personally speaking, Henderson knocking out Bisping and shutting that twat-trap of his has got to be my favourite.
Yeah, I can't call that knockout anything less then beautiful. Bisping was talking smack and then he got knocked out. To me it was even more funny that Bisping tried to take down the wrestler.
---
The Emoticon Guy
Quote:
I think, in spite of his accomplishments, Tito and Randy are more recognized because Hendo has more split decision victories than any MMA fighter I know. That means a lot of his fights could have easily gone either way. He wasn't dominant enough, he was lucky to have won all those fights.
This!
Dan has more questionable split decision victories then anyone else I know! You'll never be able to convince me he beat Murilo Bustamante (Second fight), Ninja Rua, or Yuki Kondo!
But I will admit that he put a smile on my face when he KO'ed Wanderlei Silva!
---
You forget that this isn't just some brutal sport where everyones out to kill each other. Its much more like a game of physical chess.-looney liam
His knockout against Silva was probably one of the best of his career. Also those split decisions were reasons why you don't leave it up to the judges. Those guys he beat have no one to blame but themselves for not finishing Dan while they had the chance.
---
The Emoticon Guy
Bumping this for a campaign to put Henderson in the top 5 greatest ever list.
---
Think. It Ain't Illegal Yet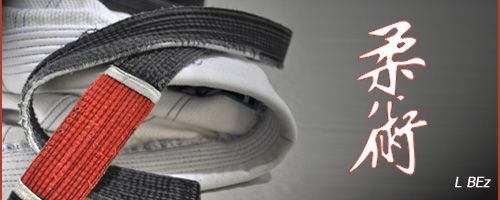 "Discipline Hurts Less Than Regret"
He without a doubt should be at least in the top 5, if not the top 3. Only guys I would put over him are Anderson Silva and Chuck Liddell.
---
Will make predictions for credits. Please, I'm so broke.
Of all time? Ehhh maybe top 5 but 3 is reaching a bit. Silva, GSP is already ahead of him. I want to say Fedor due to accomplishments and same with Randy.
---
I done wrestled with an alligator, I done tussled with a whale;
handcuffed lightning, thrown thunder in jail;
only last week, I murdered a rock, injured a stone, hospitalized a brick;
I'm so mean I make medicine sick."
- Muhammad Ali, 1974.
Currently Active Users Viewing This Thread: 1

(0 members and 1 guests)
Posting Rules

You may post new threads

You may post replies

You may not post attachments

You may not edit your posts

---

HTML code is Off

---