Quote:
In this fight one of two things was happening, Reid's career would be brutally ended in the cage or he was pulling out.

Sucks for Kong but very sensibly move on Reid's part, saved himself some destruction.
To make this work for him he needed one of 2 things to happen
1) To win by whatever
2) to take make a war of this and last 5 rounds and then lose
Punching dwayne bowers is one thing but its alot different when your fighting a genuine fighter. Reid is running around the world trying to learn obscure m,artial arts might be good tv but dude it doesnt bode well at the expense of a genuine fiight camp.
---
Sonnen On the spider
"If he wants to leave the division, leave the sport, who cares, Beat it, nobody tunes in to watch him anyways, and his little fake 'I don't speak English.
---
Last edited by vaj3000; 04-17-2010 at

07:30 PM

.
Anyone been watching the latest Alex Reid show? Less gimmicks, more focus on the actual training. He's been working with a top Strength and Conditioning coach, went over to Amsterdam to train his Kickboxing and came across as a genuinely humble guy that wants to win this fight. I still see Kong winning, but Tom had a grueling 3 round fight with Jesse Taylor only 2 weeks ago, where he was dominated for 3 rounds.

I actually think Alex has a decent shot in this fight, if he can keep it standing. They showed him sparring with Arunas Andriuskevicus (9-4 in MMA with 6 T/KO's), and Alex looked really good. Excellent head movement, defended Arunas's kicks very well, landed some decent shots, and generally looked pretty good. Obviously Tom has the better training camp, the better record, has been more active and has a better ground game, but how much did the fight 2 weeks ago take out of him? He definitely won't be 100% going in, and I think Alex has a chance. He's had a good training camp, seems to be excited for the fight and looks like he's definitely taking this seriously. I'm looking forward to the fight, busy night for MMA on Saturday! Predicting a Watson win, but I actually think I'll be rooting for Alex Reid. I've been harsh on the guy in the past, but I think he's come across as very likeable in this latest show. I just hope he doesn't get embarrassed.
---
Proudly Supporting
Dan Hardy
Conor McGregor
Michael Bisping
Donald Cerrone
Chael Sonnen
Demetrious Johnson
Joe Lauzon
Nick Diaz

It's just terrible, open the paper every day and its just Jordan the ugly tacky im a tough fighter wife money sucking ho bitch with dumbass hubby reid on a shopping trip, then a section comparing his stats with Amir Kahn's and actually making them out to be in the same league, which 90% of readers will believe. All because his dumbass ho wife is trying to get off with Kahn, and Reid has a fight coming up, which has been coming up for a year, and is now not going to happen, he was always going to lose, ranting i know but this shit has to stop. And Reid is the actually the last person id blame for all that, he's too simple.
Alex Reid lol, he is not a MMA fighter he is just news because he is banging Jordan, he is on an impressive 0-6 streak, really discredits BAMMA to give him a title shot, will make for good betting tho, bookies may give him some boost on odds due to his fame, which will making the odds better betting against him
his most famous 28 seconds of MMA was showing up to fight Murilo Rua
---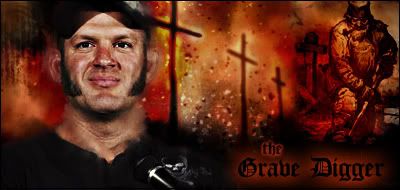 The 6 fight losing streak isn't exactly fair. His fight with Foupa Pokem should have been ruled a no contest due to Professor X poking Reid in both eyes, and then the Ninja fight ended after nasty cut to his chin thanks to Ninja checking a leg-kick very early on. Then the Jason Tan fight I easily gave to Alex. Tan took Alex down a couple of times, but once on the ground it was all Alex. He was throwing up triangles, armbars, up-kicks (all forms of up-kick were legal) and punches from the bottom, and then managed top position for a decent period of time, and did some actual damage. On the feet Alex was getting the better of exchanges. Tan landed a couple of shots, but Alex took them easily, landed a few of his own and I'd say definitely out-pointed him on the feet. Both rounds went to Alex for me, so I'd say his record is more accurately 9-6-1 with 2 no contests, still not great, but better than his actual record suggests. He's also won a series of Kickboxing fights since his last MMA fight too, one of them a very impressive KO via Knee from the clinch against Jake Bostwick.

I don't see this being an easy fight for Watson. He's not going to be 100%, and Alex is a heck of a lot better than he was in the TUF elimination fight, his stand-up is massively improved. I definitely see Tom taking it, but Alex shouldn't be completely written off, I think he's got a chance, and I'd actually like to see him take the win.
---
Proudly Supporting
Dan Hardy
Conor McGregor
Michael Bisping
Donald Cerrone
Chael Sonnen
Demetrious Johnson
Joe Lauzon
Nick Diaz

WHAT.A.FIGHT. Probably the best fight I've seen since Garcia vs Chan Sung Jung. Alex stepped up, proved a hell of a lot people wrong and came to fight. He won the first round, and his boxing looked very good. The problem for Alex was the cage rust and adrenaline dump from having that time off. Watson was impressive though, and it took a lot for him to get past Reid. Would love to see a re-match, as the commentators were suggest. Reid is not done as an MMA fighter, that's for sure, he has the heart of a ******* lion.
---
Proudly Supporting
Dan Hardy
Conor McGregor
Michael Bisping
Donald Cerrone
Chael Sonnen
Demetrious Johnson
Joe Lauzon
Nick Diaz

Just checked the results for the card, the first 7 of the 9 fights ended in submission..
Yeah I see this guy going far in the MMA world.
---
Everybody good, plenty of slaves for my robot colony?
I saw this fight being a quickie.

However, Alex fought like a lion and definitely proved he's not out for good.

Join Date: May 2007
Location: -England-
Posts: 1,475
Currently Active Users Viewing This Thread: 1

(0 members and 1 guests)
Posting Rules

You may post new threads

You may post replies

You may not post attachments

You may not edit your posts

---

HTML code is Off

---