Featherweight
Join Date: Mar 2007
Posts: 1,221
Presumptive Decisions
---
There has been much debate recently about the reliability of judging in MMA. Shogun vs. Machida 1, Penn vs. Edgar, Vera vs. Couture, Griffin vs. Ortiz (either), Garcia vs. Korean Zombie. Because of this, people have been postulating ideas on how to improve MMA judging, and this has got me thinking:

What abut presumptive decisions relying on statistics from fight metric or compustrike. These programs measure the number and effectiveness of strikes round by round and statistically determine the winner of each round. What if judges had access to these at each round, and could use these stats to determine who won the round? In other words, these stats would elicit the presumed winner of each round. If, however, the judges decided the other person won the round for whatever reason (say a big knockdown), they would be forced to justify their decisions with a written explanation as to why. For instance, in the Griffin vs. Rampage fight, Griffin landed more strikes in the first round, but Rampage knocked Griffin down. Judges could have access to the compustrike stats but depart from the decisions given Rampage's knockdown.


Thoughts?
---
Team Stand Alone #1
Lightweight
Join Date: Dec 2009
Location: Chicago in my heart, Mabank Texas under my feet.
Posts: 1,828
I think it is fine the way it is.

There needs to be a few rule changes but the judging is fine.

Are there going to be mistakes? Yes there always will be some sort of human error. But in all reality the judges are correct on the fights 99.9% of the time. So leave it the way it is.

Just fire Cecil "Leg Kicks Dont Win Fights" Peoples and a lot of people will be happy. Myself included.
---
Congratulations you won!
using video replays could be a solution, if a judge feels he wants to watch the fight again, he could call for a time out on his decision and be given a set time limit to study the fight on a video replay before making his decision, maybe using slow motion and given the ability to watch multiple times rounds he feels where very close could be a very good option.
---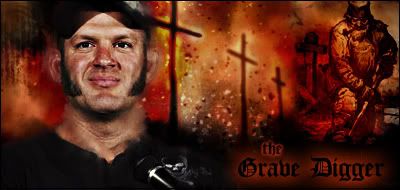 Curitiba Food and Liquor

Join Date: Dec 2006
Location: NY
Posts: 16,176
The two things I always seem to hear with regard to scoring fights are:

1)Fightmetric isn't as accurate as hoped; and

2) there need to be significant changes to the judging system; it's just that nobody's sure exactly what they are just yet.
---

Sig Credit to Toxic

Featherweight
Join Date: Mar 2007
Posts: 1,221
I don't disagree with the posts above. But I don't think this is a bad idea. One of the judges, for instance, in the first Shogun-Machida fight, said his view was blocked in one of the rounds, and he scored it for Machida, but when going back and watching it he would have scored it for Shogun. Granted, fightmetric is not entirely accurate, but it does offer some scientific way to score fights as opposed to the very subjective way they are scored now. A lot of the Penn-Edgar rounds wer really close, and having the info on strikes landed could have swayed the fight. If they though, for whatever reason, that a particular fighter deserved the round despite what the fightmetric scores said, they could justify it. But it seems like this would offer a way to provide the judges with some info that could be important in close fights.
---
Team Stand Alone #1
Currently Active Users Viewing This Thread: 1

(0 members and 1 guests)
Posting Rules

You may post new threads

You may post replies

You may not post attachments

You may not edit your posts

---

HTML code is Off

---