Quote:
Was he saying that you can't get out of chokes and armlocks that are properly applied because most escapes in MMA happen from improper technique. There is generally a point of no return when done right. Sambo's grappling is essentially Judo and wrestling I believe and BJJ is an offshoot of Judo basically just a different system with the emphasis on the ground game and not throws and trips. Greco doesn't have submissions.
The original emphasis of Judo was submissions and was more similar to BJJ. The scoring system of sport judo is what changed the emphasis over time.
What Osmium says about improper technique is right but what is also true is that your gonna have an extremely hard time getting any kind of submission 100% locked perfectly against somebody with the level of training todays MMA fighters have. Even a guy like Fabricio Werdum is not gonna get a perfect submission locked on, he may get it good enough to get the tap but todays MMA fighters are in general good grappler's. Maybe if you had like Werdum/Kimbo your would see it perfectly executed.
---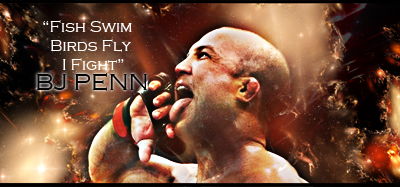 "If you get hit and it hurts hit him back you not knocked out yet."-Joe Doerksen
The Toxic Terrors (FFL)
Demetrious Johnson*Eduardo Dantas*Emanuel Newton*Will Brooks*Michael Page
Quote:
I'm guessing that's a Kagato jime?
Exactly. Done by Judokas long time ago.
---
"He who defeats himself is the mightiest warrior" - Confucius(I think)
Curitiba Food and Liquor

Join Date: Dec 2006
Location: NY
Posts: 16,176
Quote:
Did you see the picture I posted?
Or was that a joke?
It's par for the course.
This thread could get awesome, or it could turn into a moronic back-and-forth.
---

Sig Credit to Toxic

Moronic Back-and-Forth
---
Yeah the judo moves that only get used are throws!
---
The Emoticon Guy
Curitiba Food and Liquor

Join Date: Dec 2006
Location: NY
Posts: 16,176
Quote:
Yeah the judo moves that only get used are throws!
Do you see the irony of what you just posted?
There is/are ground fighting and joint locks in judo.
---

Sig Credit to Toxic

Ground Fighting
---
Yeah but there are so few judoku in American MMA that the joint locks and chokes aren't seen that often, this weekend being an exception of course cause of Akiyama!
---
The Emoticon Guy
There is a lot of substance in this post, and I've got a lot to say, so bear with me. If you want to see my response to your content, as opposed to the entirety of the thread, feel free to skip through and just respond to a section, but this kind of massive posting is how I roll, and it's why you guys love me (and why I was told to comment on the thread by someone I respect).
Quote:
I've been an MMA fan for about 5 years and am usually getting into mma-is-not-a-sport discussions (guess which side).

This time I was in a discussion with a person that stated that there arent ANY NEW ARMLOCKS OR CHOKES outside of Judo, cause he STUDIED JUDO AND THERE ARE NO WAY TO GET OUT OF BOTH.
You are clearly arguing with an idiot.
There are hundreds of new chokes that don't exist in judo that have been added by Brazilian Jiu-Jitsu practitioners over the years of competitive submission grappling. That's not to say that the judo techniques are in any way obselete, but there are a lot of additional submissions that have been added, and I can think of a half dozen just off the top of my head.
Quote:
Then I started to offer to give him recorded footage of thousands of fights where the fighter got out of both (out of armlocks by spinning, out of chokes by a combination of rotation and pressure, ...)
I said this already, but the guy is an idiot.
Clearly there are ways to escape the conventional chokes and armbars of BJJ. Once they're locked in, the fight is over, but they're not magic. They can be anticipated, they can be beaten. So can any and every submission.
Quote:
Once he got this (offered) data, he continued to state that THERE ARENT ANY NEW ARMLOCKS OR CHOKES FROM JUDO until today in the MMA. I got pissed because I saw tens of them done both by BJJ or Sambo fighters and also GR Wrestlers.
Yeah, did this one already.
Quote:
Can you help me and name new armlocks and choke-holds that have been developed outside of Judo (BJJ/Sambo/WHATEVER) so that I can print out a list of them and stick it up his ... ?
Sure. But lets keep it obvious. I'm just going to work from the 10th Planet system of jiu-jitsu, a small (though unusually innovative) area of the grappling universe:
The Carni
The Wicked Gogoplata
The Peruvian Necktie
(invented by Tony DeSouza, who's not really a part of 10th Planet; he did create it, though Ari isn't sure in the video)
And the list goes on. These are just off the top of my head. And I'm not going to deal with the monoplata and the issues with the differences brought about by no-gi grappling.
Quote:
Anyone ever seen
any
of these used inside the cage?
Many of them are basic submissions your familiar with. Some are not (because they require a gi), but most of them are basic submissions we see in MMA all the time.
Quote:
I train Judo too, and to my knowledge there are no chokes or armlocks that were invented outside of Judo. There were cases of BJJ guys thinking they invented omoplata or gogoplata but both of those existed in Judo, they just didn't know it. The thing is Judo has since 1993 restricted armlocks to the elbow joint and forbidden attacks on the shoulder or wrist, so some of the armlocks are no longer used. Which is silly since Ude Garami and Waki gatame attack both the shoulder and the elbow.
I'll get to why the omoplata and gogoplata don't exist in judo (at least as BJJ players understand them) even in the old style with respect to gogoplata a little later, but I want to make clear one thing:
This is basically correct.
Ude Garami is an incredibly common submission that everybody in MMA knows. They just don't know that it's a judo technique, and we don't see it in judo as much any more, because it acts as a shoulder lock in many cases (though not all).
Quote:
PS: Kanto, that list is flawed. It has throws and holds in it besides submissions.
The list is total jibberish. From what I can tell, there's no rhyme or reason to it whatsoever.
If this discussion is to be limited to armlocks and chokes, we should limit it to armlocks and chokes, and then we're cutting out an enormous portion of that list.
Also, the list includes ashi garami. While it's one of my favorite techniques, it's totally irrelevant to the discussion. You're in the wrong half of the body.
Quote:
Gogoplata isn't new to judo. It's called Kagato jime.
Just to be clear, because this is a huge pet peeve, as someone who considers myself pretty damn good at both of these submissions, they're not the same.
The both engage the shin as a primary choking mechanism, but kagato-jime demands control of the shoulder with the cross hand, as you would with a standard cross choke (nami juji-jime) in order to engage the choke.
If we're going to do what I think we should, and attribute the development of the modern gogoplata to Nino Schembri, it's worth noting that the move develops as much without the gi as with it. It's developed as gi-independent and as a trachea choke where the only grip point on the opponent is the shin (there are versions engaged by Schembri that use a grip on the toe; not my favorite version, but it works in a way that the position used in kagato-jime can't).
It's a common misconception, and I hear it a lot at judo competitions. However, the functional gogoplata that exists in BJJ is pretty different from kagato-jime as taught even in old school judo (which I've spent some time working with).
Quote:
Yeah that is used in BJJ not judo!
This has already been pointed out, but you're a moron.
The fundamental BJJ arsenal is the arsenal of old judo. There is a more sophisticated game in the upper levels, but the fact that you don't know what a gogoplata looks like, and you don't know that that picture is clearly an old ass judo picture just annoys me too much.
Quote:
Yeah the judo moves that only get used are throws!
This is ridiculous. I mean, it's straight ridiculous.
The straight armbar is a judo move! The triangle choke is a judo move! Even north/south position is a judo move!
These are things that come from judo. If you're not educated on judo enough to know that, fine. But when someone like Freelancer is trying to explain it to you and you just ignore him, it's going to piss everyone off.
Quote:
Yeah but there are so few judoku in American MMA that the joint locks and chokes aren't seen that often, this weekend being an exception of course cause of Akiyama!
See above section.
When someone like Leben chokes out Akiyama with a triangle choke, he's using a judo technique. Now, has that technique changed in submission grappling and BJJ slightly, but not in terms of essential theory. We see judo everywhere, those of us who know what it looks like, just like we see BJJ everywhere, and wrestling.
---
Sig by Toxic

Barnett - Toquinho -Werdum - "Nurmie"
Z. Gurgel - Morango - Rocha - Tiequan
Wrestling
---
Yeah wrestling has been around longer than either BJJ or judo combined!
---
The Emoticon Guy
Hey, Iron man, I don't understand how do you differentiate the BJJ gogoplata vs kagato jime. If the basic move is the shin choke, does it matter how you grip your opponent? Doing an armbar from your back is different from doing it when in mount but it's still an armbar...
---
"He who defeats himself is the mightiest warrior" - Confucius(I think)
Thanks for the exhaustive reply, really appreciate it! Thanks everyone for the help, hopefully the next chat will be satisfactory
Currently Active Users Viewing This Thread: 1

(0 members and 1 guests)
Posting Rules

You may post new threads

You may post replies

You may not post attachments

You may not edit your posts

---

HTML code is Off

---